The heart of the new part of Marrakech, the Gueliz district offers an alternative vibe to the traditional medina atmosphere. A home to some of Morocco's best and cutting edge galleries, Gueliz is a buzzing and vibrant neighborhood for art enthusiasts. Tucked away in a leafy street in Gueliz, David Bloch Gallery is one of the best examples of Marrakesh's rising contemporary art scene. A new exciting collective exhibition entitled Summer Group Show will be a perfect occasion to discover and re-discover gallery's wide range of resident artists. Exploring the richness of contemporary art scene through the central and recurring topic of 'life', the gallery will highlight the main themes it addresses - letters and calligraphy, optical and kinetic art and abstraction and fantasy. Along with some of the old works by their resident artists, David Bloch Gallery will feature new and unseen works by Lek, Mist, Morran Ben Lahcen, Remed and Sébastien Preschoux.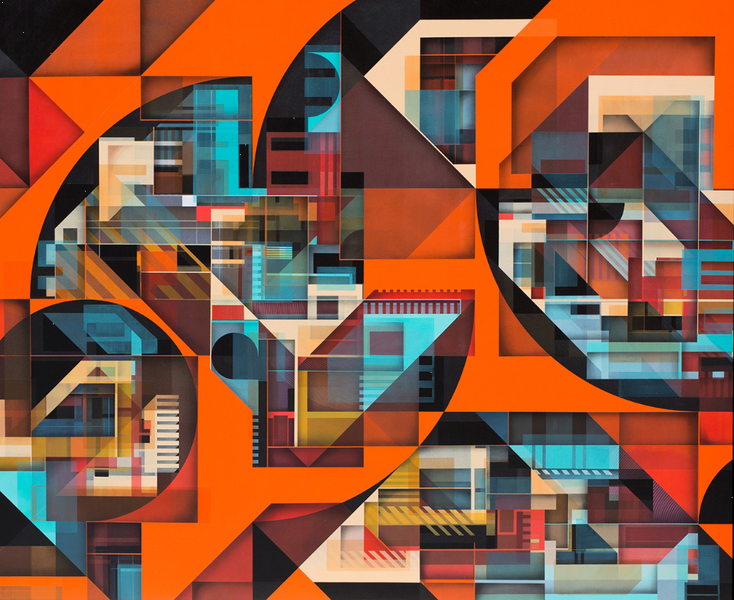 Letter and Calligraphy, Optical and Kinetic Art
Coming from different backgrounds and style, artists such as Sowat, Mohamed Boustane or Vincent Abadie Hafez find their inspiration in the letter – a theme present at the heart of both Eastern and graffiti cultures. Exploring possibilities for new graphical compositions, each of these artists re-interprets the very essence and shapes of the letter. Treating the letter as an abstract and universal language, it becomes separated from its linguistic meaning through their creative and aesthetic approach. Artists experimenting within the field of Optical and Kinetic Art are Morran Ben Lahcen, the new talent Sébastien Preschoux, Arthur Dorval and Arnaud Liard and the collective he forms with Sowat and Lek. While Morran Ben Lahcen explores different plays on movement, light and balance through abstract artworks, Arnaud Liard, Sowat and Lek incorporate multidimensional movement into their compositions to extend the viewer's perspective.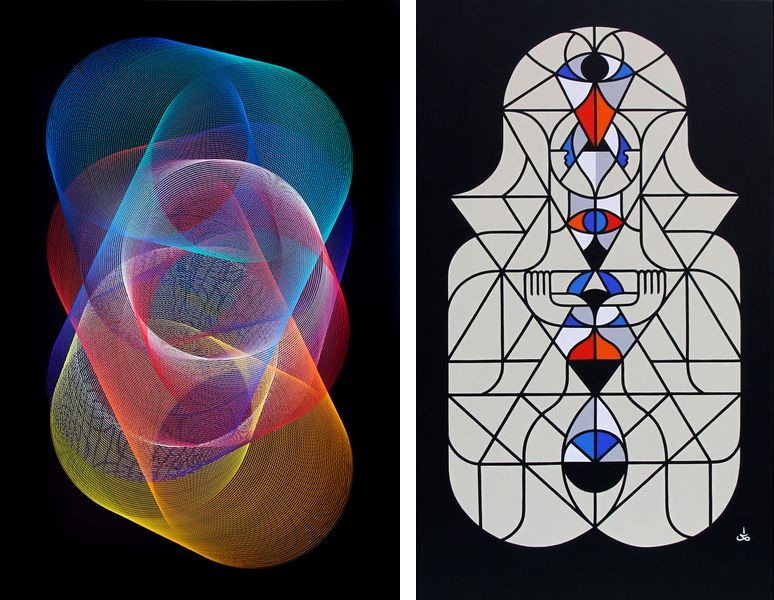 Abstraction and Imaginary
Evolving from graffiti background towards new different approaches and techniques to express their notion of the imaginary, the artist Augustine Kofie creates works within the constructive abstraction, while Alexone Dizac creates an animal fantasia with lively characters and figures. From the figurative poetry of Ramed, the conceptual expressionism of Arne Quinze and surrealism of Jaybo Monk, to sculptures of Steph Cop, color and movement of Yaze, Tanc and Mist, each of these artists portrays a certain reflection on life through their practice.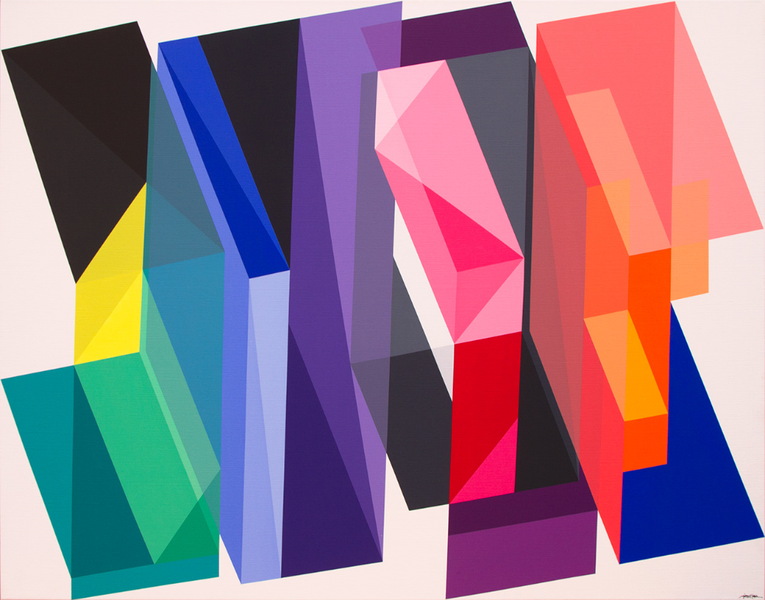 David Bloch Gallery
Founded in 2010 at the core of the Gueliz district in Marrakesh, the David Bloch Gallery is dedicated to contemporary fine arts. Representing several dozen local and international artists, the gallery is pioneering at discovering new artistic expressions and new emerging talents. Presenting a wide range of contemporary artists who are considered to be seminal figures of their generation, the gallery always features an impressive and cutting-edge program. The exhibition Summer Group Show will be on view from June 8th till the middle of September 2016.
Featured image: Artur Dorval - Eclosion Geometrique, 2016 (detail). All images courtesy of David Bloch Gallery.