If you have been a follower of the so-called Post-Graffiti scene, you probably recognize names such as Remed, Tanc, Alëxone Dizac, Sébastien Preschoux or Mist. What they all also have in common is their gallerist, David Bloch, owner of the eponymous gallery in Marrakech, Morocco.
Since 2010, this art space situated in the Gueliz district has been nurturing the local and international scene, developing a unique interest in Conceptual and Op art, but also other forms of new artistic expression. The gallery is also committed to promoting long-term collaborations and is very interested in the moral convictions of the artists it represents and their works.
Building this small but very curated roster of creatives has been both work and pleasure for David Bloch. We sat down with him to discuss the meaning of street art today and what interests him as both a gallerist and an art lover when it comes to choosing works to display in his gallery. With so much experience under his belt, he certainly is a resourceful interviewee.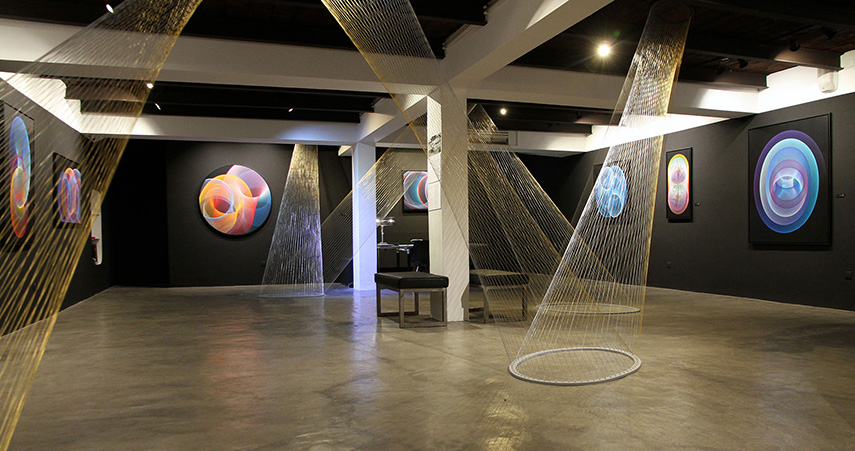 The Story of David Bloch Gallery
Widewalls: How did you become a gallerist? Could you tell us a little bit about your background?
David Bloch: I was born in Paris at the beginning of the 70's. Graduated in international business management. Also, Graffiti graduated before the advent of street art. Later, I worked in fashion, then in decoration and design before the creation of the Gallery.
Regarding the gallery, it's an idea I had in mind for a long time, being passionate about art and I have always been inspired by all types of artistic expressions on streets. [More precisely], it was the visit of an abandoned [space] that triggered at a time in my life when I had time and the desire to again undertake.
In a deeper way, this is a [matter] of a personal path. I have found nothing better to "disobey" myself: this challenge is to the height of my dissatisfaction, I like it a lot, the part of unpredictability is huge...
Widewalls: Your roster consist of contemporary artists with a seemingly predominantly abstract style. Is this a criteria that you apply when in search of new additions?
DB: This is not an absolute rule nor a selection criterion. I am indeed not an amateur of figuration literally...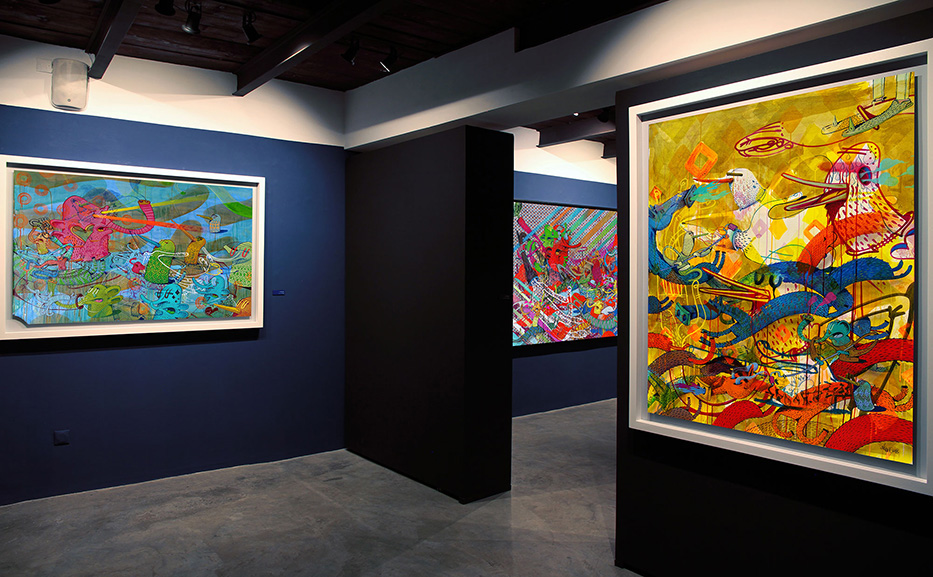 Defining Street Art
Widewalls: How would you describe the evolution of artists who have practiced graffiti towards the contemporary art market?
DB: Graffiti is in its place in the urban environment. There is little interest in my opinion to reproduce in a studio what has been done in a hurry.
I have too much love for this movement to expose it in a gallery... out of context and reductive! I speak about [the] graffiti culture and not about street-art, as this word today is corrupt: being considered as an artist from the street culture is not validated by the fact of working with an aerosol spray or a stencil for example; they are only tools... but definitely by heavy liabilities in streets and deeply engaged, illegal, reactionary actions.
The transition in studios and eventually in galleries is a continuation of this experience... a continuity but also an evolution often with an artistic break.
In their early days, the graffiti artists had no commercial demands... anonymity was at stake... the artistic expression had above all a reactionary vocation.
Widewalls: What is street art, in your opinion? How would you define it?
DB: Street art by definition is «art in the street». Once in the gallery, these artists are "from the street-art culture", are marked for life by this experience. Once in the gallery, an artist from the street-art culture does not do street art anymore, he does art.
I find it both amusing and ridiculous to see the multiplication of artists claiming street art... They use commoditized street-art codes (comic book characters, superheroes, etc.), poor use of stencils and the aerosol spray. A mix of street codes mixed with pop-art landmarks, a tasteless mix for commercial and uninteresting purposes. They do not make canvases but vulgar posters... They have no creativity, [and they] poorly reproduce a diagram. They just enjoy a fashion effect accompanied by unscrupulous art market players. Their work will not stand the test of time... The only victims are the fooled buyers.
This work is not worthy of the street; it has neither the credibility nor the truth.
To conclude this subject, [the] majority of my artists have practiced graffiti intensely in their youth and most of them still do so. However, I expect their share of work on another level if it must be exposed in the gallery, the transition in the studio must correspond to a real artistic rupture...
In the end, my choice to expose artists from graffiti is more of a cultural, generational and passionate choices.
Making and Showing Art in Marrakech
Widewalls: What is the graffiti and contemporary art scene like in Marrakech? What kind of dialog does your gallery have with its surroundings? 
DB: The graffiti scene does not exist in the Western sense of the term in Morocco - the social cultural origins of American graffiti do not exist here. Graffiti blooms obviously in the city but most have been made by foreigners.
However, there are decades of beautiful murals... spontaneous and vibrant made by supporters of football teams...
The scene of contemporary art is developing in Marrakech and in Morocco in general, galleries, museums and events are flourishing...
Widewalls: The current exhibition at your space gathers a few of your artists. What binds them together? 
DB: The spectrum of art direction is very wide. Abstraction, geometric abstraction, optical art, symbolism, surrealism and even calligraphy... Whether the artists come from graffiti or elsewhere, I expose only what I like. Whether the artist is known or not. What matters are energy and talent, the truth of the artwork.
The gallery promotes long-term artistic collaborations and has a major interest in the moral convictions of the artist and his work
Widewalls: Where would you like to see the gallery five/ten years from now? Anything in particular you haven't done yet, but you'd like to?
DB: Freedoms and beliefs carry me.
My future desires in term of exhibitions are related to the space... in every sense of the term...
Exhibit in different spaces, in different locations...
Widewalls: What's next for David Bloch Gallery?
DB: The exhibition that will follow the current collective exhibition will be a solo show by the French artist REMED. We have been working together since 2011 and it will be his fourth solo show... His personality and his creative process - both very spiritual and totally detached from the notion of the market - perfectly correspond to my prerogatives in terms of artworks exhibition.
Featured image: David Bloch, photo by TOINE. All images courtesy David Bloch Gallery.