The summer is behind us and the galleries all over the globe are preparing for a new season. Op Art enthusiasts are in luck, because David Bloch gallery in Marrakech has chosen to open the season with a group show dedicated to this intriguing style. The exhibition will feature an array of individual and collaborative works inspired by the artistic avant-garde of the first half of the 20th century. The Moroccan gallery's prominent names and new recruits will showcase their latest works at the upcoming Sensitive Eye exhibit.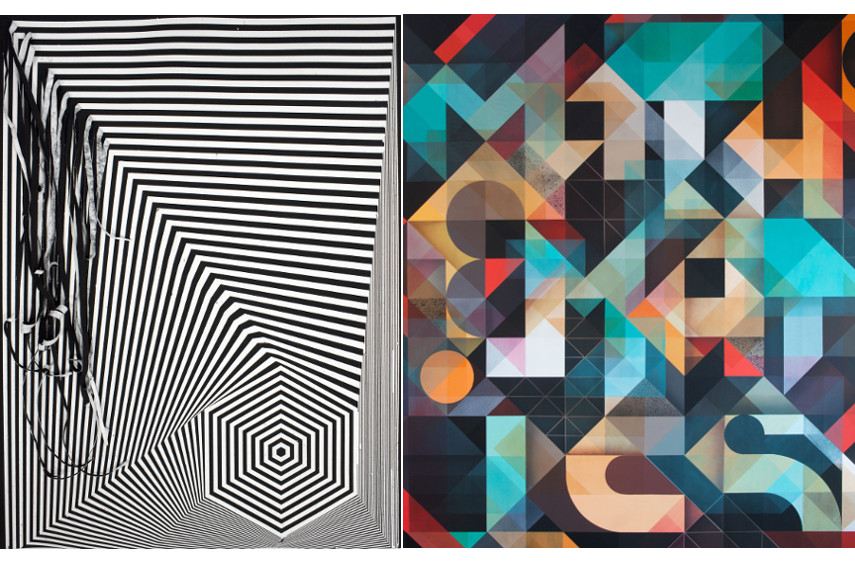 Op Art at David Bloch Gallery
One of the leading art movements in the 60s, Op Art is significantly inspired by the works of cubist and futurist artists. Op Art artworks convey various optical illusions created in order to explore the dynamic of human vision. The artworks take on abstract and kinetic forms while forcing the viewers to engage deeper and actively participate in the exhibit. Fickle, architectural compositions drag the audience into this hypnotic and vibrant space, causing both feelings of astonishment and confusion. This will be the second exhibit dedicated to this fascinating movement at David Bloch gallery, after the very successful Op Art exhibition presented last year at the same space.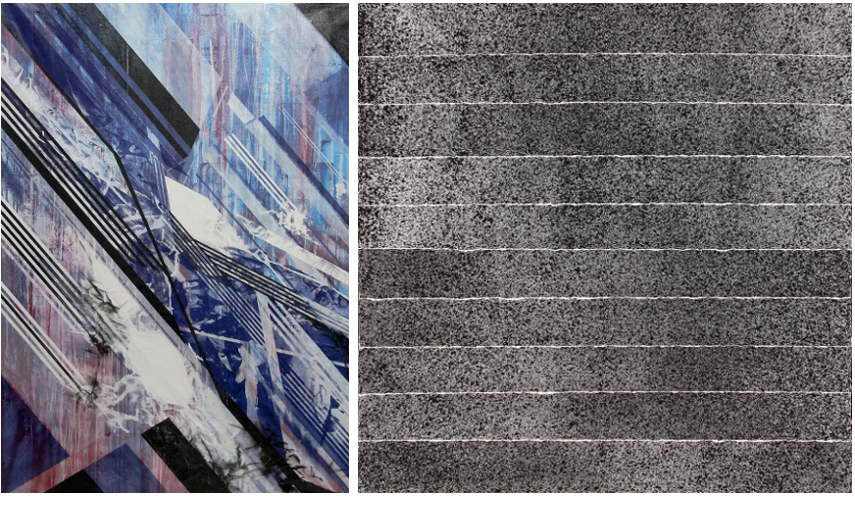 From Joy to Vertigo at Sensitive Eye Exhibition
Sensitive Eye exhibition includes artworks on canvas, paper and individual and collective installations. The group show participants toy with the perception of observers by skillfully employing both light and contrast, balance and motion. Sensitive Eye artworks are challenging the receptiveness of human senses and evoke an array of emotions, ranging from pure joy to vertigo. The SCRATCHPAPERVORTEX 2015 BLACK artwork by LX ONE, that mimics notorious hypnosis spirals, will undoubtedly daze and amuse the viewers. Morran Ben Lahcen, one of the leading artists in Morocco will present an exclusive series of works, created during his 4 months long artistic residency in Marrakech. His City Cloud #006 artwork depicts sharp urban landscapes transformed into clouds. The artist's signaturemix-media work resides somewhere between two dimensional and three-dimensional space and appear simultaneously rough and airy.
Meet New Resident Artist SWIZ at David Bloch Gallery
The visitors of David Bloch Gallery will be able to test the reliability of their eyes while being placed in the center of a new sensory experience. Additionally, the audience will have an opportunity to discover gallery's new resident artist SWIZ. SWIZ will display his work titled Geometrical outbreaks and will be attending the public reception on the opening day of the exhibition. LX ONE and Morran Ben Lahcen will join him at the opening, that's scheduled for 7 pm on September 11th. Sensitive Eye exhibition will run till October 19th 2015, at David Bloch gallery in Marrakech, Morocco.
We bring you the best shows from all over the world, so sign up for My Widewalls and get them every day for FREE!
Images courtesy of David Bloch gallery