Hartford-based EBK Gallery is organizing the exhibition of David Borawski, and artist who is also based in this city in Connecticut. The show is entitled BLAST and will feature quite extraordinary schematic drawings by the artist. These drawing are, however, a product of unique and original process that Borawski uses, while conceptually they are dealing with mostly societal themes, with the concept of collective memory in their focus. You might think that Borawski's art is part of conceptual art movement, since the theme of collective memory has been largely exploited within this movement; but, no – the artist goes beyond the limits of conceptual art, fusing the boundaries of different styles and using a variety of different media (we recently wrote about the art of Andrea Geyer, whose work is also focused on collective memory). Therefore, his unique work couldn't be strictly classified, which makes David Borawski exhibition at EBK Gallery even more interesting.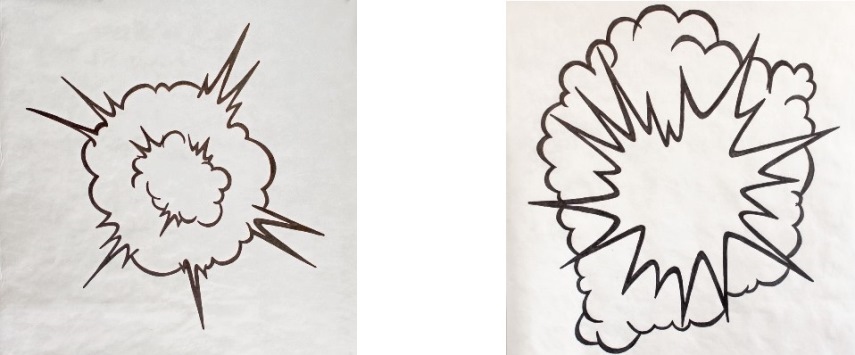 Politics, Pop Culture and Art History – The Art of David Borawski
David Borawski lives and works in Hartford, and has exhibited his work nationally and internationally. His sculpture and installation work explores his interest in politics and its effects on daily life. He creates conceptually driven installations that reflect upon iconic cultural and societal events that have influenced major shifts in our collective consciousness, but now are at the point of forgetting. While creating his art, Borawski combines and arranges multiple mediums and elements. He uses sculpture, digital images, video, etc. The aim of the artist is to present visual and cognitive signs, or "clues", that would evoke not only conscious, but also subconscious nostalgia, building multiple layers of information to be considered. Finally, what are these "clues" that evoke a viewer's (sub)conscious nostalgia? As artist himself says: I create conceptually driven work that seeks to exploit our collective memory of politics, pop culture, art history, scandal and war.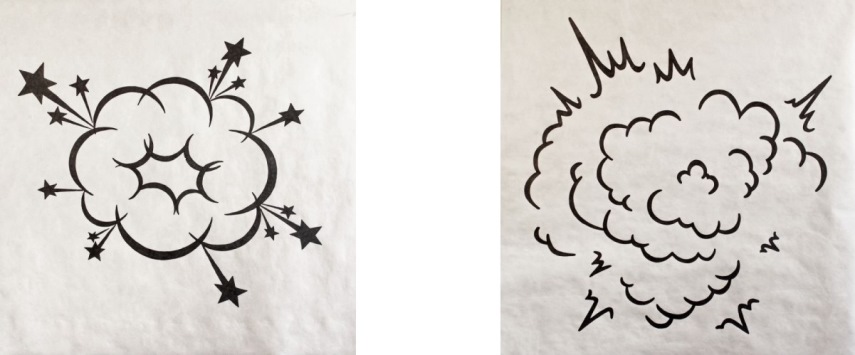 BLAST
The perfect explanation of the exhibition BLAST gave the artist himself: For the exhibition BLAST, digital "clip art" of explosions that were found on the internet are transformed into analog drawings of ink on tyvek. With the media bombardment of images on the web depicting war zones, riots and protests, environmental and space disasters, the iconic image of the smoke plume is forever etched upon our minds. We could give one example. Everybody perfectly remembers the image of a plane crashing into World Trade Center (9/11), and the image of huge explosion. This image that we can find everywhere on the Internet is part of our collective memory. But, what is our relation with this image? What do we feel, what exactly do we remember? Do we remember the fear we all had during 9/11 attacks? Do we remember our worries about the people who remained stuck in the buildings? Or, maybe we remember our thoughts about what was going to happen after the attacks? It might sound strange, but sometimes we are not really conscious of the importance of collective memory on shaping individual remembrance. Borawski offers us "clues" to realize what these iconic images (that will forever be etched upon our minds) actually mean for us, political subjects.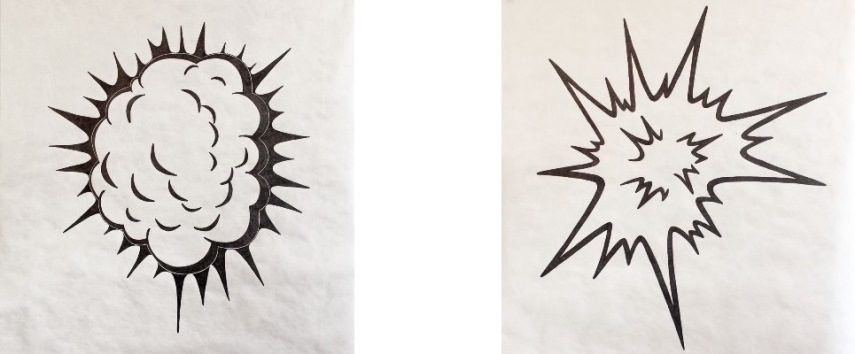 David Borawski exhibition at EBK Gallery
The exhibition of David Borawski will take place at the [small works] EBK Gallery. Located on the street level of the Historical Goodwin Building, this new gallery space is perfectly suited for presenting contemporary artwork with an eye for those seeking a way to acquire art from truly accomplished artists. Be sure not to miss this show! The exhibition entitled BLAST will be on view from March 1 until March 30, 2016 at EBK Gallery in Hartford, Connecticut, United States. Art reception will take place on Saturday, March 5, 6 – 8:30 pm.
Featured Images: David Borawski - Untitled 1061744, detail; David Borawski - Untitled 1192828, detail. All Images courtesy of EBK Gallery.