On January 8th, David Bowie turned 69, and in celebration he released a new album, entitled Blackstar. Two days later, on January 10th, he passed away, and his untimely death has left everyone speechless, shocked, completely unready to face a world where there's no David Bowie. His 26th studio album was his swan song, we now know, and his last video for Lazarus was a haunting parting gift to his devoted fans. He left for immortality in style, as endless tributes continue to pour in from all around the planet. It is clear that Ziggy Stardust never stopped making art - not even during his eighteen-month battle with liver cancer. His four-decade-long relationship with it was always an intimate one, from the music and the videos he made to his own drawings and paintings. But it wasn't just about that. Among many things, David Bowie was also a dedicated art collector, and one with good taste too.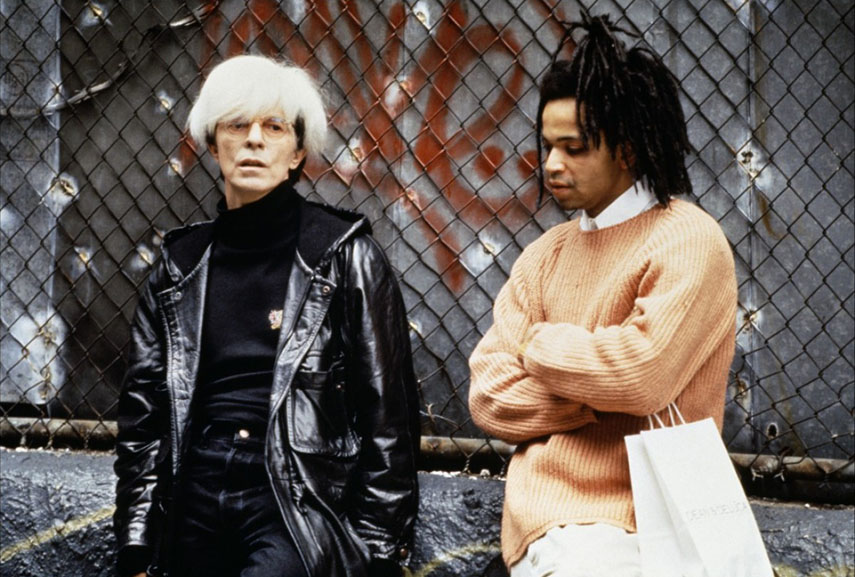 A Connoisseur of the Contemporary
Like many other British rockers of his generation, David Bowie went to art school, which surely had a great impact on his extraordinary career to come. There, he started drawing, painting and making prints, at the same time developing an interest for other people's artworks, which made him begin collecting as well. And it didn't stop there - in the 1990s, he also founded an art-book publishing company and worked as a writer and artist interviewer for British magazine Modern Painters. Reading some of his pieces, it comes as no surprise to see that David Bowie would have had a marvellous career as an art critic, hadn't he been the beautiful artist he was. He's had great knowledge and very well-formed opinions on arts and artists around him, and a sophisticated taste in works that inspire him, or nevertheless leave an impression on him. In the now-famous interview with The New York Times in 1998, David Bowie said: "Art should be open enough for me to develop my own dialogue with it", and on many occasions, that's exactly what he did.
Through his music and lyrics, David Bowie often nodded to contemporary art and its protagonists. Think of the Andy Warhol song from his 1971 album Hunky Dory, or his interpretation of the artist in Julian Schnabel's 1996 film Basquiat; or a reference to Chris Burden, in the song Joe the Lion; or perhaps the most evident tribute to contemporary arts and an art form itself - the Outside album from 1995, in which David Bowie tackles the Venice Biennale, the Minotaur piece by Pablo Picasso, the Actionism movement in Vienna, or the essay Murder considered as one of the Fine Arts by Thomas De Quincey. And let's not forget his 1998 Nat Tate hoax, when his publishing company 21 released a book on an unknown artist. Many critics claimed they knew the work of this Nat Tate already, who appeared to have committed suicide at only 32 years of age. The truth was that there never was a Nat Tate, as David Bowie and author William Boyd brilliantly played a joke on journalism and the art world in general by inventing an artist everyone pretended to know. Did I mention the book launch happened at Jeff Koons' house?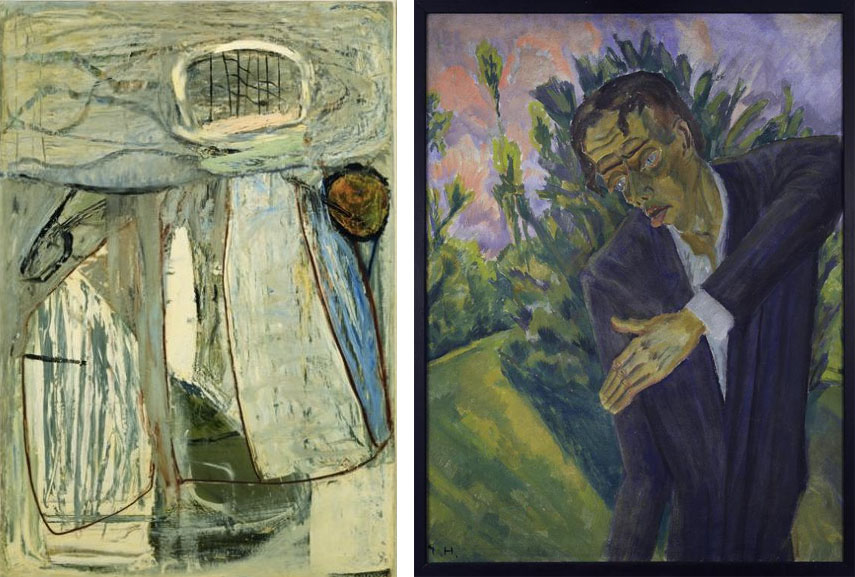 The Art Collection of David Bowie
All this is to say that David Bowie had an impressive awareness and knowledge of art which, for him, was "the only thing I've ever wanted to own". Collecting was a passion beyond having an artwork hanging on the wall - it was a state of mind, the creation of a landscape of emotions on a daily basis. In many interviews over the years, the legendary musicians revealed that his art collection included a Tintoretto and a Rubens, for instance, as well as British artists such as Graham Sutherland, Leon Kossoff, Stanley Spencer, William Tiller, David Bomberg, Gilbert and George and Gavin Turk, among others. The collection of David Bowie consists of works from different movements, such as abstract expressionism, one of his most favourite ones. There's Peter Lanyon's Inshore Fishing from 1952, as David Bowie was a great admirer of his work, so much so he also published a book on his art in 2000; Peter Howson's 1994 Croatian and Muslim, a "most evocative and devastating painting" which he purchased from the Imperial War Museum; William Nicholson's Andalusian Homestead (1935), and Erich Heckel's Roquairol from 1917.
The artworks from David Bowie art collection are now ready to go on view and then to auction. Sotheby's will put them on display between July 20th and August 9th, 2016 in London, Los Angeles, New York and Hong Kong, before putting them up for sale on November 10th and 11th. A total of 380 pieces from the collection are estimated at $13.3 million, and there are already a few big names drawing collectors' attention. Among them, there is Jean Michel Basquiat's Air Power, which is expected to reach $4.7 million, as well as Frank Auerbach's Head of Gerda Bohm and Beautiful, Shattering, Slashing, Violent, Pinky, Hacking, Sphincter Painting by Damien Hirst. What's interesting is that Bowie and Hirst also collaborated in a spin painting, the one entitled Beautifull, Hello, Space-Boy Painting.
David Bowie's art collection can be best described by the legend himself, through the words featured in the biography of himself written by Nicholas Pegg: "Yes, I do have a (too frequently remarked upon) Tintoretto and a small Rubens…But the majority of what I have are British 20th century and not terribly big names. I've gone for what seemed to be an important or interesting departure at a certain time, or something that typified a certain decade, rather than go for Hockneys or Freuds or whatever."
Leave your thoughts on the legendary artist on our Facebook page!
David Bowie in front of Peter Howson's Croatian and Muslim, 1994. Photograph: Richard Young/Rex Features; Damien Hirst - Beautiful, shattering, slashing, violent, pinky, hacking, sphincter painting, 1995. All images used for illustrative purposes only.