As the final stop of the internationally acclaimed world tour, the David Bowie Is exhibition will soon be making a stop at the Brooklyn Museum where the retrospective's final homage to one of the most pioneering and influential performers of modern times will unfold. Focusing on a five-decade-long brilliance, the event will highlight the musician's importance, as explained by Matthew Yokobosky, Director of Exhibition Design at the Brooklyn Museum:
With mainstream appeal and yet an avant-garde heart, David Bowie was one of the most original artists of our times. He challenged the status quo and continually took us on new musical explorations with his forward thinking and groundbreaking presentations.
David Bowie Is chronicles the man's innovative approach to creating albums and touring shows based on fictionalized stage personas and inventive narratives.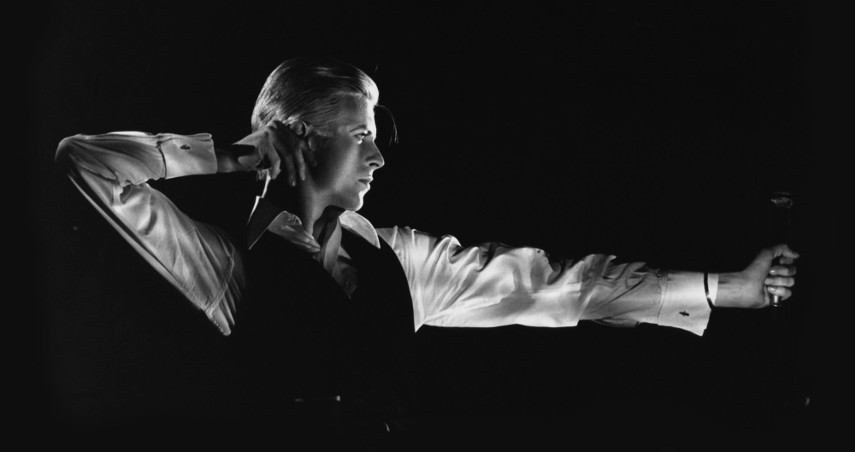 David Bowie Is
David Bowie Is shall be a deep experience that will cover all the major moments of the musician's life. It will offer valuable insights into David Bowie's early years, placing special accent on his initial steps towards a music career. The show will display how a young David Robert Jones (born 1947 in Brixton, London) was uplifted and inspired by art, theater, music, technology and youth culture in the aftermath of World War II.
The exhibition then moves on to the 1960s when David Bowie officially adopted the stage name we remember him by. After revealing a lot about the series of self-styled changes from Mod to mime artist and from a folk singer to an R&B musician, it will emphasize the shifting and unprecedentedly adaptive nature of David's later career.
Ultimately, the show will examine Bowie's creative processes, covering his practices of songwriting, recording, designing costumes, stage sets and album artwork. It will do so by presenting David as someone who was comfortable with working both in established art forms and with new artistic movements.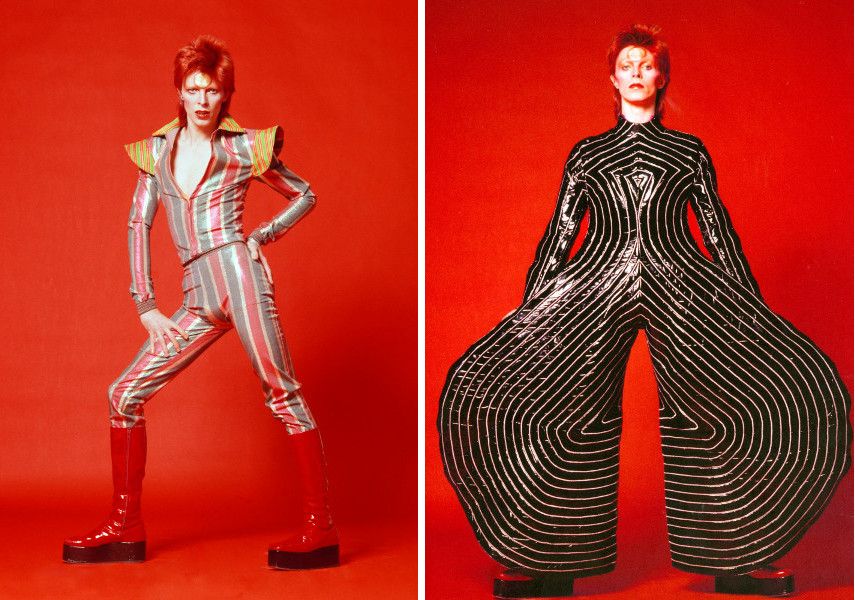 What'll Be On Display
David Bowie Is explores the broad range of Bowie's experimentation in the fields of fashion, sound, graphics, theater, art and film. So, as expected, a rather diverse selection of artwork shall be put on display.
The show will feature more than sixty stage costumes including, of course, Ziggy Stardust bodysuits and the Union Jack coat. Photography by Brian Duffy, Terry O'Neill and Masayoshi Sukita will be definite highlights of the show, while visual excerpts and live performances from The Man Who Fell to Earth (1976) and Saturday Night Live (1979) are also expected to attract a lot of attention.
Alongside these items will be more personal possessions, such as the never-before-shown storyboards, handwritten set lists and lyrics as well as some of Bowie's own sketches, musical scores and diary entries, all of which will perfectly reveal the evolution of the artist's creative ideas. Some of Bowie's own musical instruments, footage and photographs of recording sessions will also be available for seeing.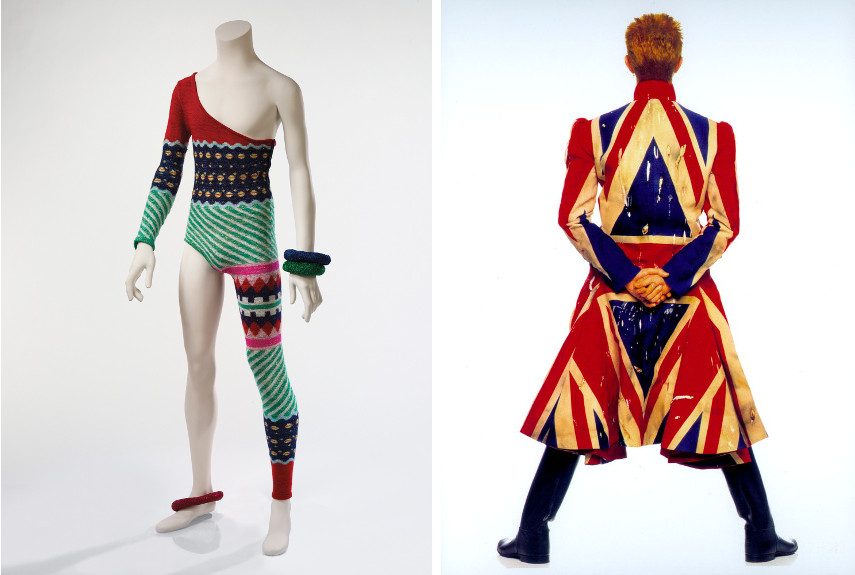 Homage to David Bowie at Brooklyn Museum
Since David Bowie Is left London in August 2013, the show was seen by nearly 1.8 million visitors - such interest is a true testament to Bowie's talent and worldwide reach, but also a firm nod to the show's organizers who proved they are capable of exploring the creative depths of a brilliant mind that ultimately revolutionized the way we see music.
David Bowie Is will be taking place between the 2nd of March to the 15th of July 2018 at Brooklyn Museum in Brooklyn, New York.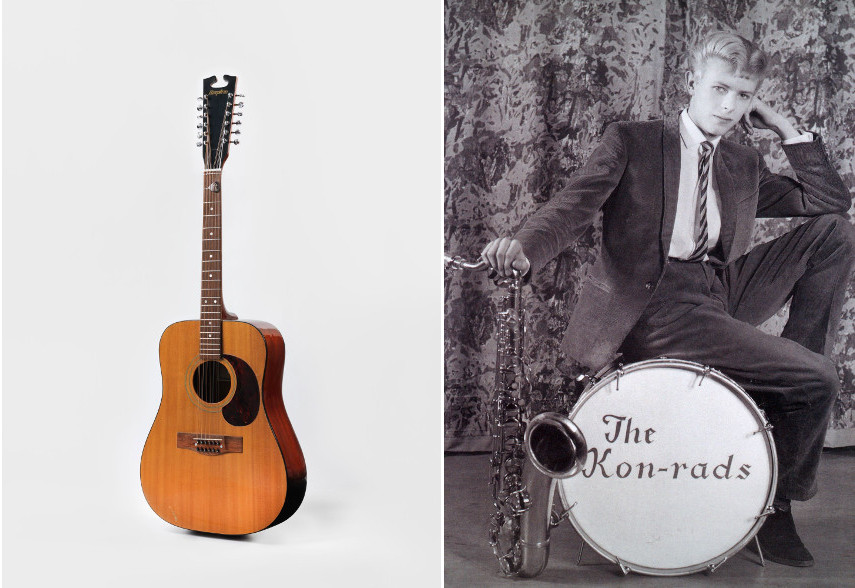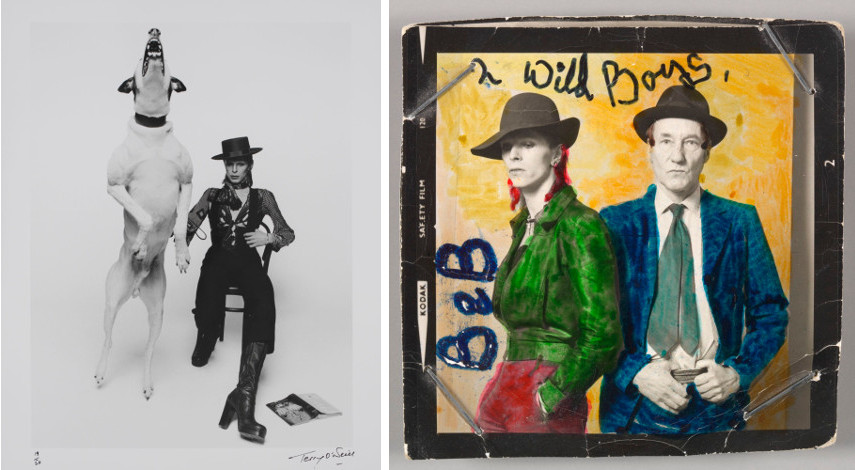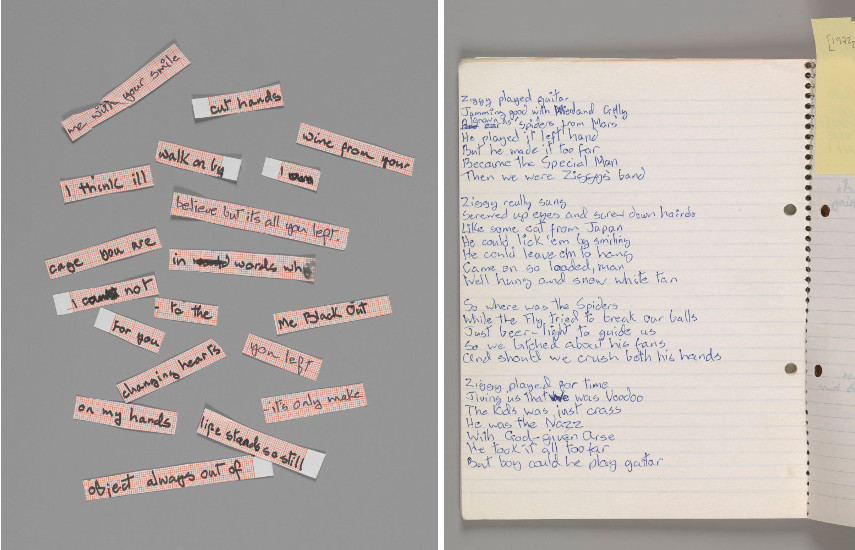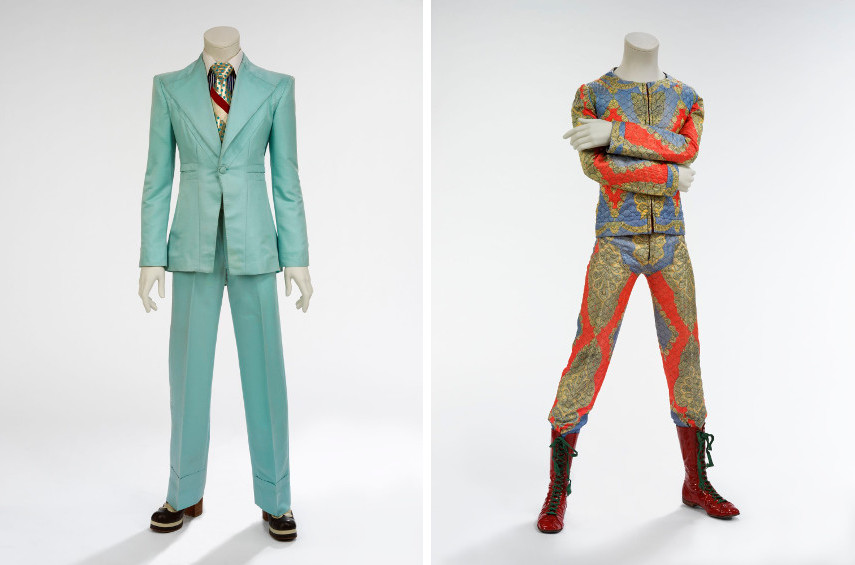 Featured images: Photograph from the album cover shoot for Aladdin Sane, 1973. Photograph by Brian Duffy. Photo Duffy © Duffy Archive & The David Bowie Archive; Stage set model for the Diamond Dogs tour 1974. Designed by Jules Fisher and Mark Ravitz. Courtesy of The David Bowie Archive. Image © Victoria and Albert Museum. All images courtesy of Brooklyn Museum.