Although the connection between art and science often remains undetected when discussing these two human activities, it's fair to say that they have been inseparable since the dawn of time. Science helped develop different art tools and materials and was often the inspiration for many extraordinary works of art. It's impossible to talk about the artworks by David Cheeseman without discussing the relationship between these two fields because the majority of his works is inspired by methodologies of science. The latest exhibition that will be on view at Tintype gallery in London is no exception. Slime Mould Logic solo show represents the perfect amalgamate of organic and man-made materials infused with mathematical patterns and undeniable beauty.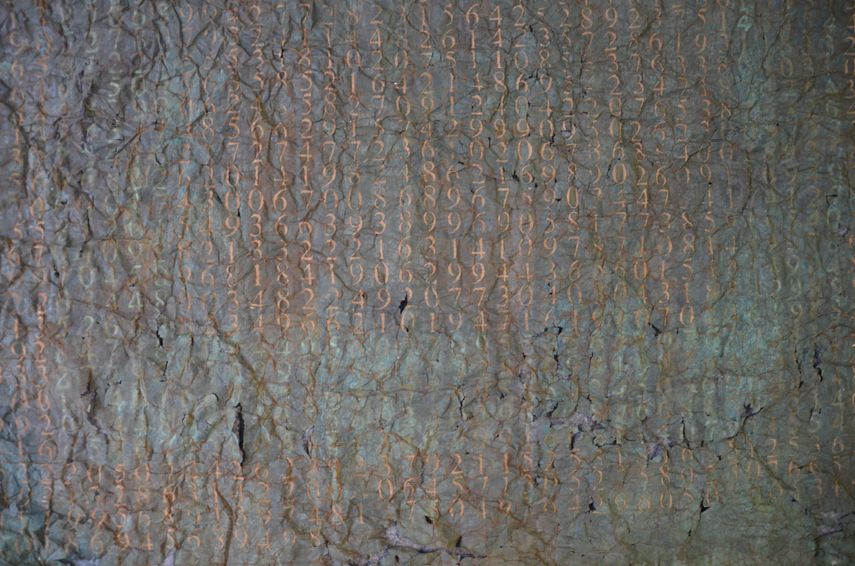 The Mathematical Pattern of the Slime Mould Logic
British artist David Cheeseman works with a variety of media including sculptures, installations and photography. His latest exhibition is a reference to a group of organisms that resemble fungi, known under the generic name of slime mould. Though they are characterized by their basic single-cell structure, these organisms have the uncanny ability to move toward food or potential hosts almost as if they contain some level of intelligence. David Cheeseman was fascinated by this behavior that he sees as a kind of binary intelligence that has its roots in biology but also resembles the highly sophisticated computer processes. This symbiosis between natural, organic elements and the artificial mathematical algorithms is best visible in the titular sculpture Slime Mould Logic that consists of an oak birch and glass but also evokes a notion of geometrical patterns emerging between the branches.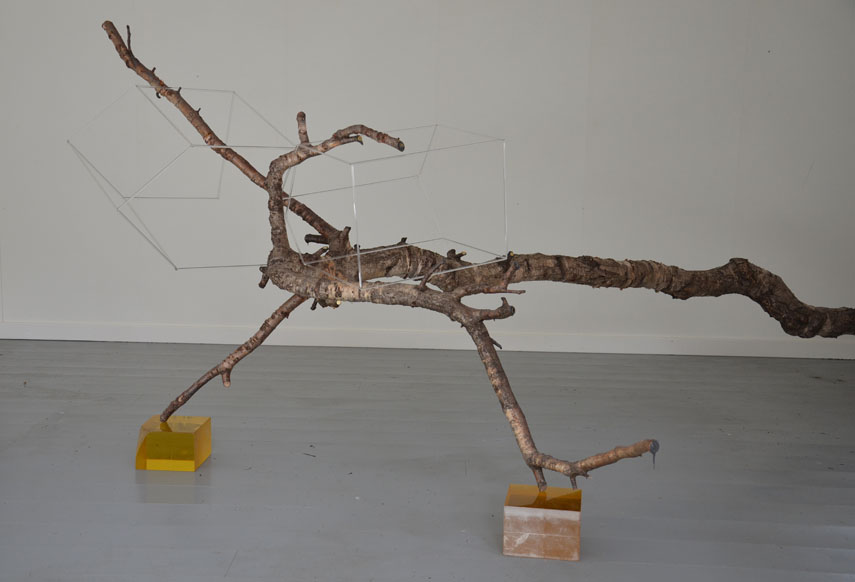 Science and Nature in the Works by David Cheeseman
Apart from these simple ameba-like organisms, David Cheeseman's latest sculptures are also influenced by theories of noted art and science figures, such as Marcel Duchamp and Roger Penrose. For example, a wooden installation Endless In-­between represents an homage to one of Marcel Duchamp's most famous readymades Comb created in 1916. On the other hand, artwork entitled More Than Enough is a reference to the mathematical theory of Roger Penrose another one of David Cheeseman's major influences.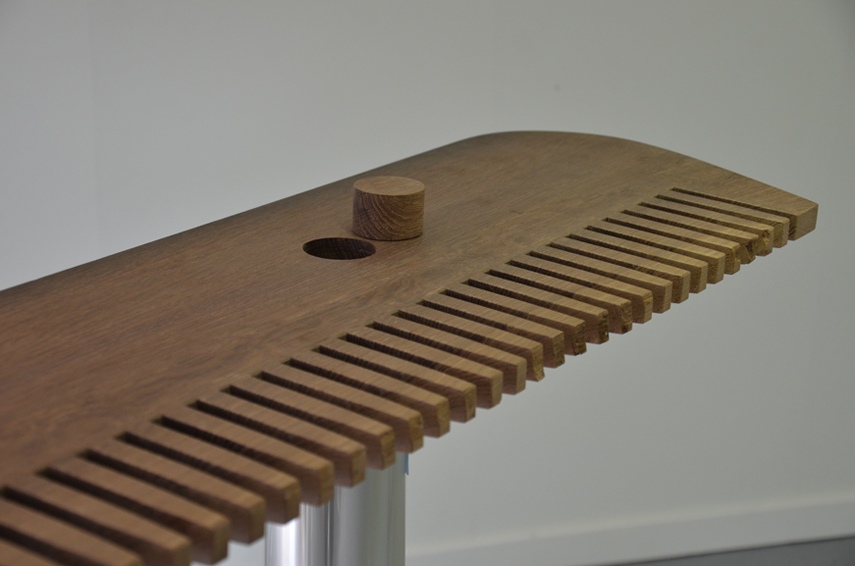 David Cheeseman's Intricate 2016 Solo Show at Tintype Gallery in London
Slime Mould Logic exhibition will consist of six sculptural installations created in a variety of media such as wood, glass, industrial felt, silicon rubber, steel and bronze gauze that all have their place and a specific purpose. The unique mixture of a slow-and-steady dynamic of slime moulds and the complexity of aesthetic and mathematical theories is what makes the upcoming David Cheeseman's solo show a real treat for all the senses. The exhibition evoking the seemingly mechanical logic of one-cell organisms will be on view from May 20th till June, 18th 2016 at Tintype gallery in London.
All images are ©David Cheeseman. Courtesy the artist and Tintype gallery