One of the most important representatives of the Urban Art Movement, David de la Mano is a versatile creative whose practice ranges from drawing to sculpture. Coming to Wunderkammern Milan, David de la Mano art exhibition entitled Latitude will be his first solo show in Italy. He will present a new series of exclusive works created in his recognizable black and white, minimalist aesthetics. The exhibition proposes a reflection on the concept of latitude, regarded not only as a geographical term, but also as a situation of the body as defined by the French philosopher Gilles Deleuze.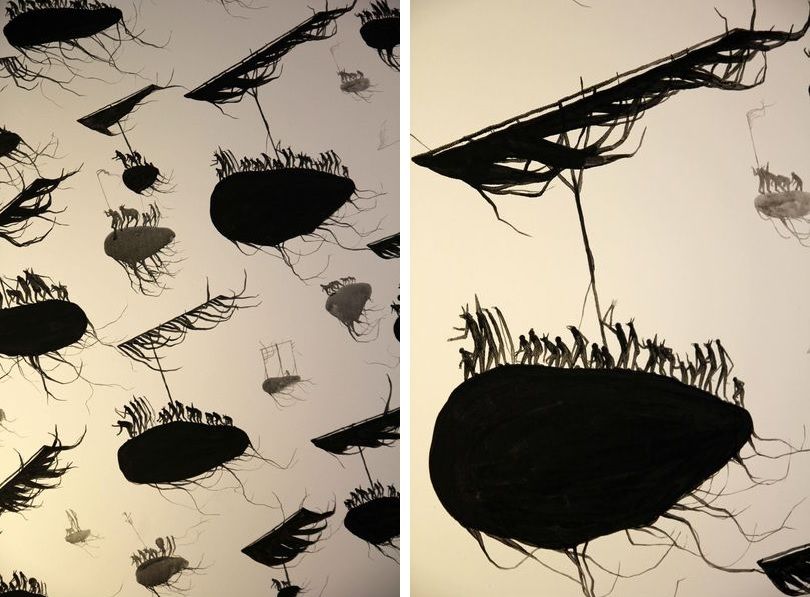 The Latitude of the Body
Establishing its cartography, Deleuze defines the body by the terms of latitude and longitude, such that each body would have a reading in each register. The latitude is described as the intensive parts falling under a capacity - the state of the body's force to exist, its power "to affect and be affected". Thus, the body is defined by movement, a variation of its ability to act. Following this concept, David de la Mano treats the latitude not as a specific point, but rather as an indeterminate point between origin and destination, an intermediate state between active action and passive enduring. Moved by a common fate, characters in his paintings tell stories about journeys and exploration, narrative of odysseys, exiles, crossings and collective migrations.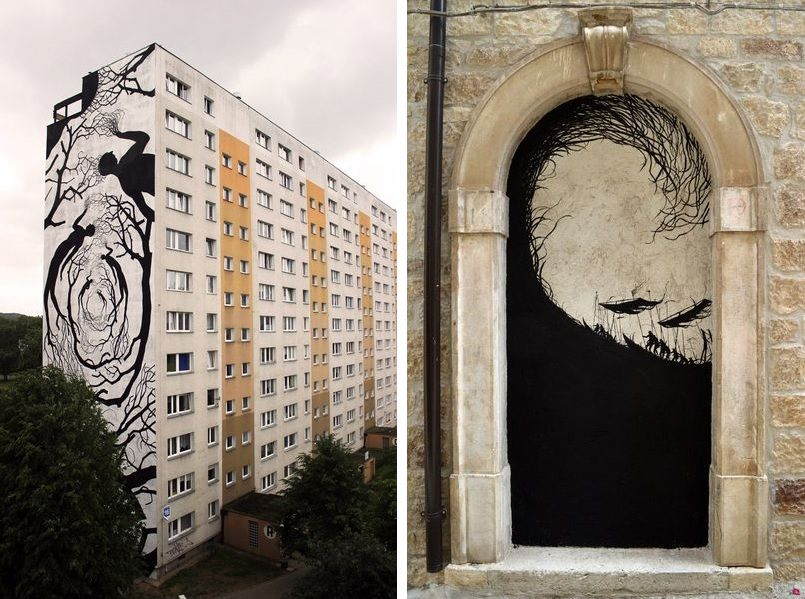 The Practice of David de la Mano
Starting his career in the early 1990s with Land Art projects, installations, and sculptures in the public space, David de la Mano has been mainly focused on mural paintings since 2008. Experimenting with a lot of different techniques such as acrylics, pens, watercolors, ink and collage, he has developed a unique minimalist style characterized by the monochromatic use of black. Exploring every corner of social behavior in his practice, de la Mano creates silhouettes of man, woman or the masses as narrative metaphors. In his artworks that are extremely poetic and imbued with a symbolic reflection of human condition and humankind, these anthropomorphic figures gather together and unite in an eternal and recurring movement; the individuals become the mass and they are driven by their dreams, ambitions, fears, vices, hopes, internal conflicts.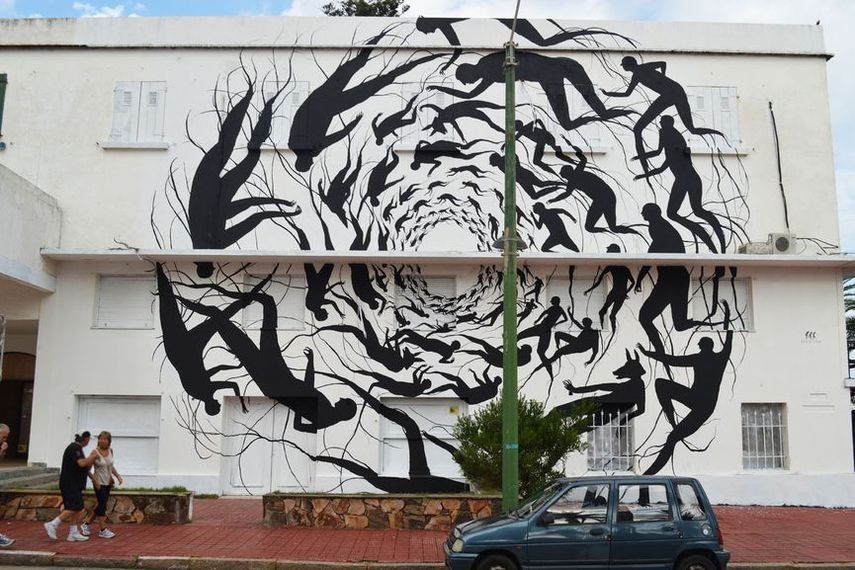 David de la Mano Art Exhibition at Wunderkammern Milan
Curated by Giuseppe Pizzuto, the exhibition Latitude will be on view at Wunderkammern Milan from November 16th, 2016 until January 21, 2017. The opening reception will be held on November 16th from 6:30 until 9:30pm. Curated by the artist and in collaboration with the Instituto Cervantes of Milano, a mural workshop for students titled Dentro del muro will be organized before the show.
Featured images: David de la Mano - Artwork Detail; David de la Mano - Artwork Detail; David de la Mano - Salamanca, Spain; David de la Mano - Residencia Vatelon, 2014, Villa Soriano, Uruguay; David de la Mano - Residencia Vatelón, 2014, Villa Soriano, Uruguay; David de la Mano - Residencia Vatelón, 2014, Villa Soriano, Uruguay; David de la Mano - London, UK, 2015; David de la Mano - Empty Walls Festival, 2014, Cardiff, UK; David de la Mano - Atelier Exterior. All images courtesy of Wunderkammern Milan.