David Hamilton, the photographer whose work inspired both outrage and praise, has died in France aged 83. The photographer was found unresponsive by a neighbor who called the emergency, and according to the French police, the cause of death was suicide. A director and photographer most prominent in the 1970s and '80s, Hamilton was known for blurred, soft-focus photos of blonde, blue-eyed girls with flower crowns, who he sought out on the street and at the beach. In a career spanning over 40 years, he has released about a book a year, selling in the millions of copies worldwide. Due to the nature of his art, the artist was often the subject of controversy. Having young pre or after pubescence girls as subjects, Hamilton's work caused endless debate about the murky line between fine art and child pornography. Hamilton has now joined the list of high-profile celebrities whose death has marked the year, becoming our artist of the month.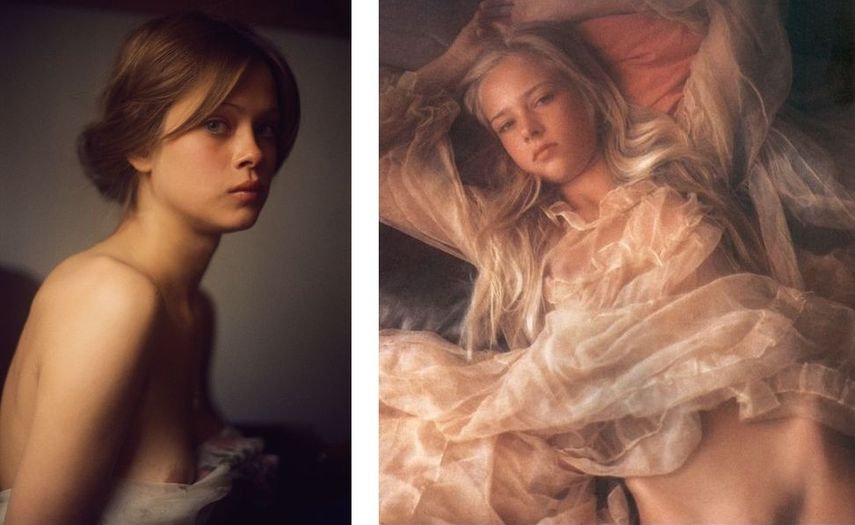 The Hamilton Blur
Hamilton worked in the creative industry from 1953 when he moved to Paris and worked as a graphic designer for Elle magazine. His talent promptly landed him the position of art director at a number of European publications while he concurrently experimented with photography. By the end of the 1960s, Hamilton has developed a recognizable dreamy, grainy aesthetics that quickly brought him success. His soft focus images brought him millions in sales, many exhibitions, myriad features, and photobooks.[1] Resembling distant memories, he created romantic, floaty, hazy images in a style that became known as the "Hamilton blur" and has been imitated by many. Subjects of his work were girls that were young, in early teens, preferably blonde, blue-eyed and with pale, almost translucent skin – the epitome of the so-called "age of innocence". Led by his fascination with female coming of age, both emotional and sexual, his work laid a foundation for a whole new genre for other artists to explore. The regular appearance of ver young naked females has sparked a lot of criticism, dividing many people's opinions as to the artistic validity of his vision, as opposed to subjugation and objectification of young women and girls. While some described his photographs as beautiful and moving, others saw it as overtly sexualized and disturbing.
Art or Pornography?
Due to the nature of his art, Hamilton was often shooting overseas where laws about minor consent are different or absent. In the 1980s, the British artist would often search for youngsters to model for him on the Mediterranean beaches of Cap d'Agde – the practice that he referred to as "shopping". Honored that their children had been spotted by a world-famous artist, parents would rarely refuse the chance for them to pose in his studio. Since Hamilton's photographs was often described as questionable at least, he declared he was inspired by Vladimir Nabokov's novel Lolita, explaining that he shared the writer's "obsession with purity" and that his work looked for "the candor of a lost paradise". Yet, by the start of the 21st century, what he claimed was innocence and candor, was mostly dubbed as perverse and pornographic.[2]
Hamilton has been a permanent resident of the "is it art or pornography" debate. Several of his books were banned in South Africa for moral reasons, while in the late 1990s, conservative Christian groups in America protested against bookstores that stocked his photo books. In 2005, a man was convicted for possessing around 19,000 images of children, including photos by Hamilton. After the images were found to be in the lowest indecency rating by the court, Hamilton's spokesman Glenn Holland stated they were "deeply saddened and disappointed by this." In 2010, a man was convicted of level 1 child pornography for owning four books including Hamilton's The Age of Innocence and Still Time by Sally Mann. His conviction was overturned on an appeal in 2011, as the judge concluded that the right place for raising such concerns was the publisher or retailer, rather than the individual purchaser.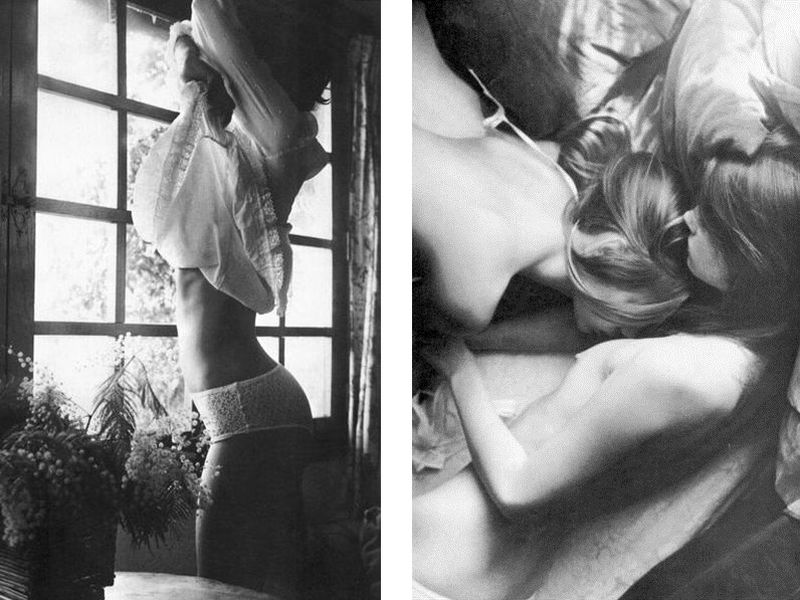 The Controversy
Few accusations bear as much devastating social impact as accusations of child pornography. Yet, two accusations that do arguably outweigh child pornography are that of rape and pedophilia, and both of these were alleged of the photographer in October this year. On October 22, 2016, French radio presenter Flavie Flament named Hamilton as the person who raped her during a photo shoot nearly 30 years ago when she was just 13 years old, as detailed in her book La Consolation that was based on her own experience. She didn't initially identify Hamilton as her attacker, but did so after two other women came forward with similar accusations directed at the photographer.[3] The statute of limitations in all the allegations has expired, since, in France, charges must be brought within 20 years for rape and 10 years for sexual abuse. Hamilton immediately stated that he had done nothing improper, accusing Flament of "looking for her 15 minutes of fame". He also asserted that he will begin legal proceedings against the accusers for defamation. But on November 25, 2016, the photographer was found dead in his apartment in a suspected suicide. Flament described his suicide as "cowardice", as he has condemned his alleged victims once more to silence. His suicide amid rape allegation has brought a number of questions to fruition. While it is difficult to discuss rape allegations without a completed legal case, this has reopened the debate about the acceptance of this type of photography and the artistic validity of his vision.[4]
References:
Featured images: David Hamilton; David Hamilton - Untitled, via tumblr.com; David Hamilton - Lisa, via pictify.com