California-based artist David Huffman gained recognition as a supporter of the moderately controversial, yet subtly delivered subjects in art. His art is engaged in cultural acuity and focused on social diversity, one that is made apparent through the imbalanced state of the world. The upcoming exhibition follows Huffman's special treatment of a very specific subject matter - the iconography of a basketball, which tacitly signifies the politics of race, addressing the African Diaspora and those who are usually associated with "handling" the basketball. This unusual motive is reinterpreted in many ways, over and over again, throughout the entire series. The replicas of the basketball are intertwined with other motifs, and most of them could be rendered as abstract alternatives to the basketball itself.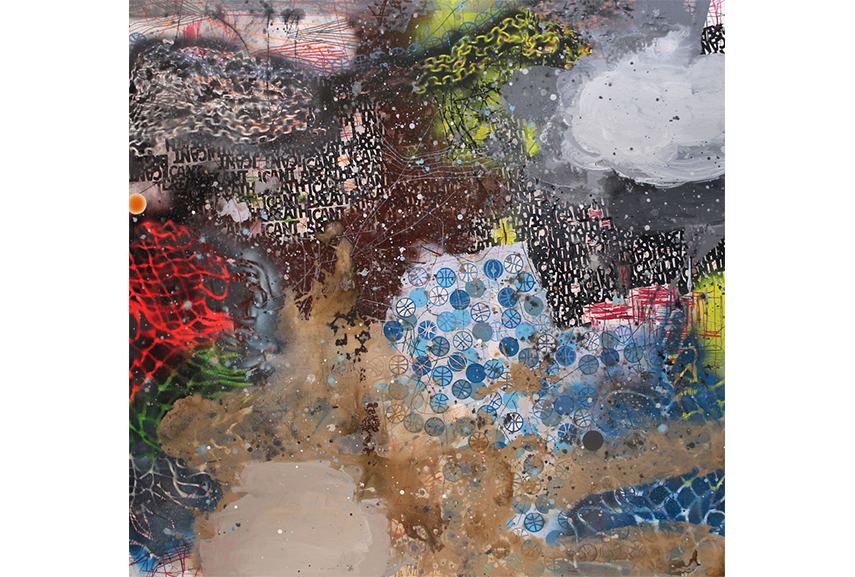 Glitter and Basketball Hoop Netting
Unique aesthetics of Huffman's paintings, colorful and saturated, owes much to the variety of different media that he uses for their creation. Huffman's expressive visual language occasionally relies on the most unexpected tools - he combines the use of paint and color pencils with glitter, for example, and this time he also used the basketball hoop netting in order to make symbolic additions to the surface of the image. The netting makes the material domain of the image much more interesting on a visual level, making its texture stand out, but what is even more important, it corresponds to the immaterial domain of signs and symbols. The titles that the artist gives to his artworks add another layer of mystery to the already dense, challenging visual content.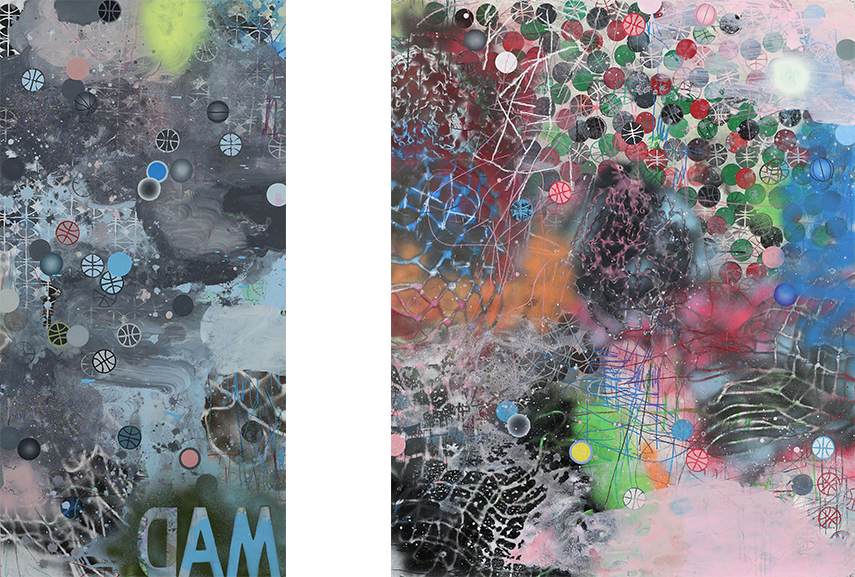 Layers of Metaphors
Huffman's paintings seem to be a meeting point for abstraction and a form of symbolic figuration, leaving just the right amount of space needed for the metaphorical to arise. That said, it can be easily recognized that basketball serves as a metaphor for all the possible difficulties and victories related to the black social uplift, and it is also a symbol for dreams of wealth, fame and acceptance. However, this subject is brought up in a sophisticated, delicate manner, and although the motive reappears in many different versions and numerous times in each of these paintings, its presence is not as apparent without a proper introduction.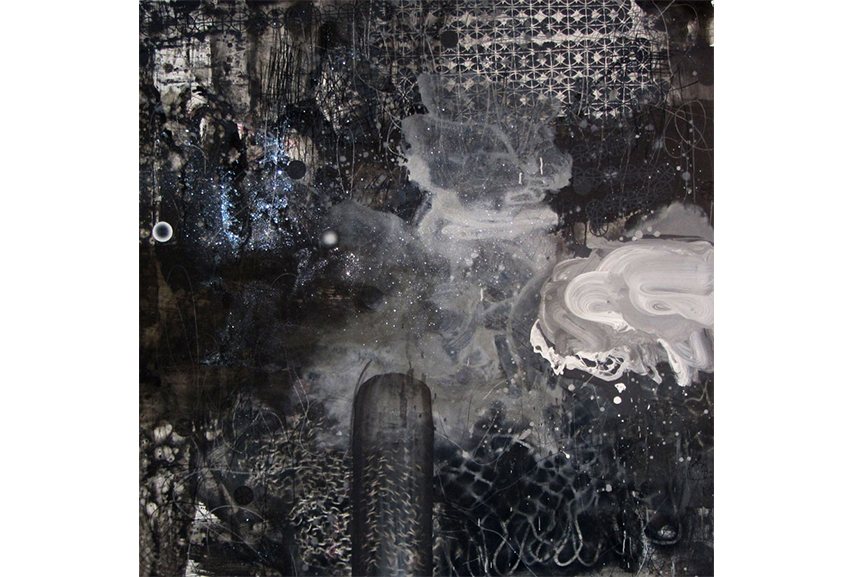 David Huffman Revisits the Iconic Aspects of a Basketball in his Exhibition
The show is appropriately titled Worlds in Collision - as it seems like all the topics that the artist aims to address (some of which are merely visual, and some intellectual) collide and create an explosion of color and meaning together. The exhibition will be on view from June 11th through July 9th 2016, at Roberts and Tilton Gallery in Culver City, California. The opening reception is scheduled for June 11th from 6 to 8 PM.
Featured images:David Huffman - Alabama Soap, 2014 Acrylic, oil, spray paint, glitter and printing ink on canvas (detail); David Huffman - Double Jump , 2014 Acrylic, oil, spray paint, glitter and printing ink on canvas; David Huffman - Overunder, 2016 Acrylic, glitter, and spraypaint on canvas. All images courtesy of Roberts and Tilton.