This week sees the opening of Civilisation, the debut solo exhibition by the British artist David James. Held at Whitechapel's GALLERY46, the show comprises of drawings and paintings that explore the relationship between the artist's personal experiences and the history of art.
Created between 2014 and 2016, the works have been produced through an intensive process which engages deeply with their materials. James uses a sanding technique to manipulate images found in vintage art books of historical paintings by masters such as Velázquez and Rembrandt, to form "drawings" with new resonances.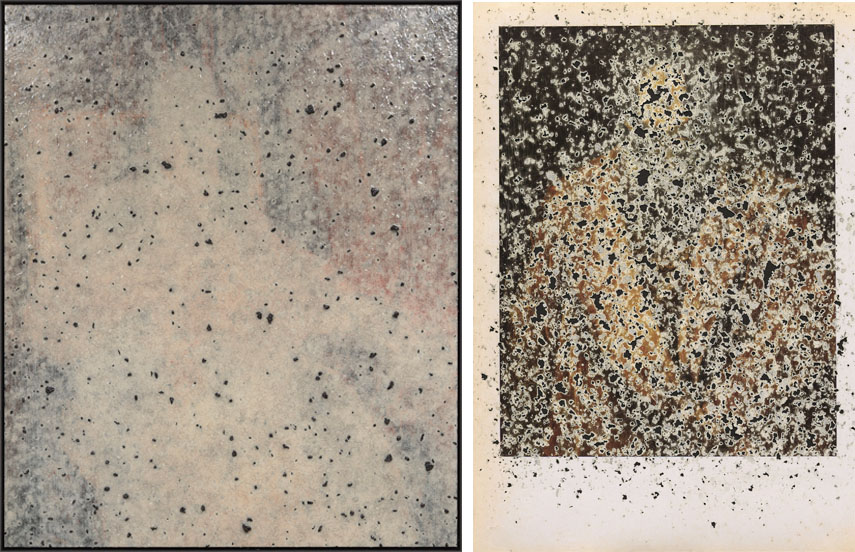 David James' Sanding Process
The process of sanding down layers of paper to create the drawings led David James to reverse the process, and to reproduce and enlarge the drawings to form the base of the series of paintings. The drawings are delicate, fragmented and intimate, while the paintings, larger in scale and more solid in material, command attention. In these, resin, grit and hair are combined to rich, visceral effect.
This seemingly destructive act abstracts iconic works from the history of art to the point of oblivion, but in doing so James creates new images with new identities: some glimmering, and ghostly, others oozing a deep physicality. His painting Hi Fidelity, for example, made the artist recall his late father, sitting in his favorite chair listening to music. The works bring new meanings to each viewer, as well as echoing their historic source material.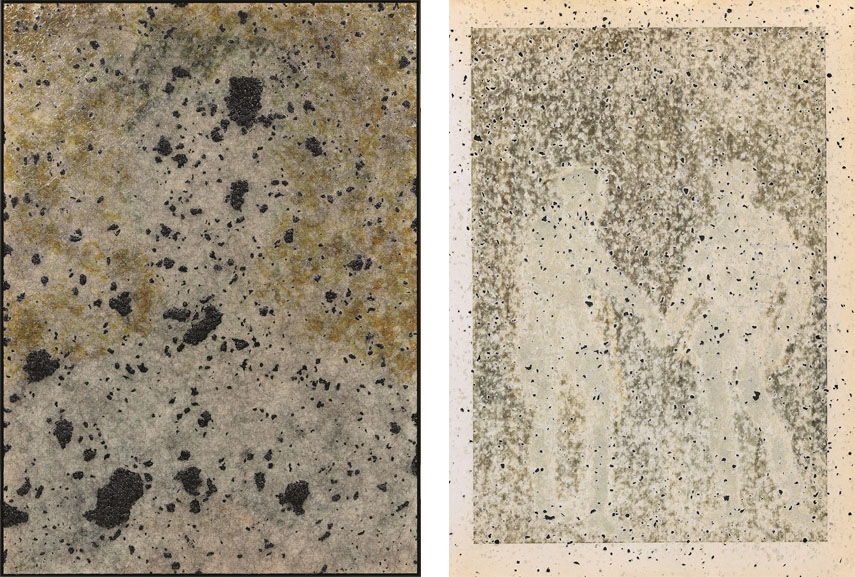 Drawing from the Masters
As David James exclusively told Widewalls: "The works in 'Civilisation' are inspired by the tradition of portraiture established by the great masters of painting. Walter Benjamin famously wrote that a mechanical reproduction of a work of art was lacking presence in space and time. John Berger expanded on this by claiming reproductions of art are ephemeral and have no aura. The transformation from one state to another allows me to overlay my own narrative and portray new subjects, relevant to my life and experiences."
The sublime materiality of James's paintings both seduces and repulses on equal terms – spectral, shimmering works that reveal a tension that highlights the possibilities of legibility and appropriation in image making. Absence and presence, the passing of time, figuration and abstraction are all fused to create an exhibition of magical intensity. The elegant GALLERY46 space, situated in a pair of newly renovated Georgian houses, allows the viewer to intimately experience and reflect on each work, as you wander from room to room. A must-see show during Frieze month - until October 25th, 2017.
Written by Amani Noor Iqbal.
Featured image: David James - Comatose, 2014-16. Sanded book page, 25.5 x 18.3 cm. © David James, by courtesy of the artist.