Human desires are as diverse as human nature. Some long for love and acceptance, others crave for fame and fortune and some want to rule the world. But two thing seem to be the most desirable in the modern consumerist society: power and happiness. Artists David King Reuben depicts these human aspirations by exploring how far would people go in order to achieve their ambitions. His latest Most Wanted exhibition that will be on display at Soho Arts Club in New York deals with the human need to look good and examines how alteration in physical appearance change the notion of interpersonal identity.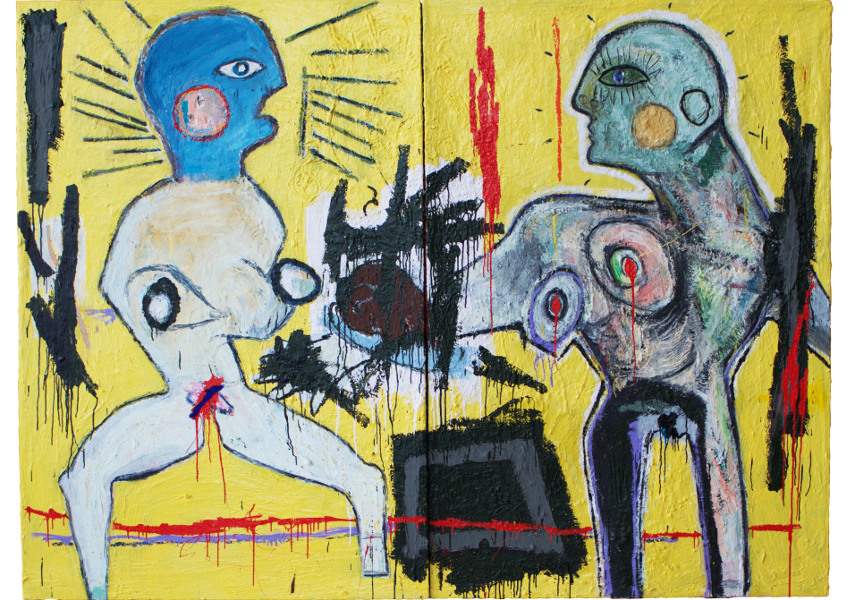 Culture and Religion Parallels in the Works of David King Reuben
David King Reuben is known for his textured painting style and almost compulsive drawing of characters and symbols. His works reside somewhere between Cubism and Post Expressionism, as the artist moves through various media and complex surfaces. Writing is an important part of his work and he often includes numbers, words and thought provoking sentences to his art pieces. David King Reuben combines the elements of his New York surroundings and his Orthodox Jewish background to explore the variety of topics including notions of self, norms and mass culture. While exploring the western society, David King Reuben found numerous similarities between contemporary culture and his strict religious upbringing. For instance, Kosher food is being replaced with organic dietary restrictions and the bible references are substituted with billboards that offer the answer to every question and an indisputable road to individual bliss.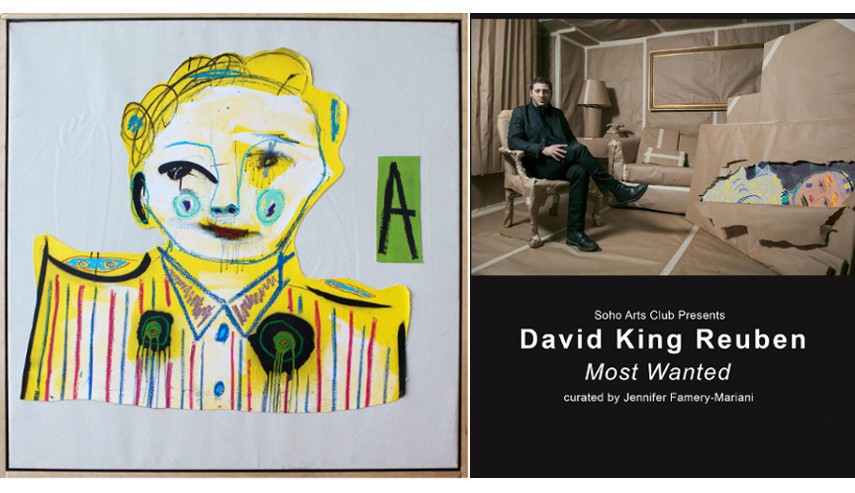 The Anatomy of Human Desires
Although the exhibition's provocative title may suggest a contemporary interpretation of Andy Warhol's 1964 iconic showcase, rather than the gathering of sought after criminals, Most Wanted exhibition deals with the omnipresent desire for physical perfection. The artist portrays the growing need of individuals to obtain social security and acceptance by undergoing a plastic surgery. In order to portray the willingness of individuals to change their features in a dangerous, even brutal manner, the artist deconstructs and reassembles his primitive characters over and over again. And by altering their physical characteristics these characters also corrupt their own identity in a desire to reach two things they want the most : power and happiness.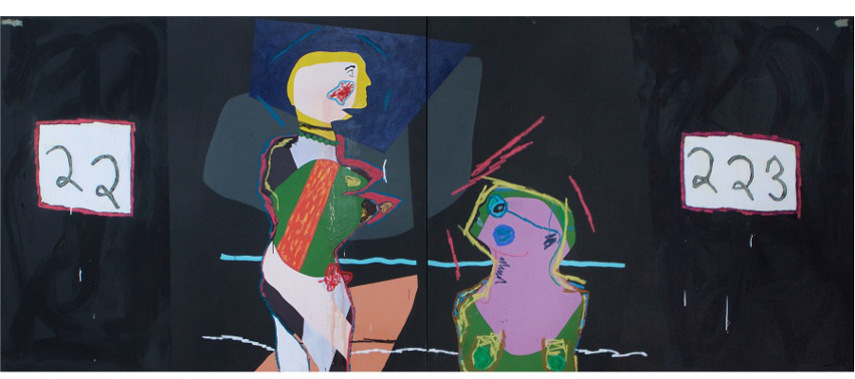 Most Wanted at Soho Arts Club
Most Wanted exhibition will present original canvas and paper pieces created in the period between 2008 and 2015. This will be the most comprehensive exhibition of works by the prolific British artist. Most Wanted solo show by David King Reuben will be on view for four days only, from Thursday, November 19th till Sunday, November 22nd, 2015 at Soho Arts Club in New York.
Want more Contemporary art posts?!

Sign up for My Widewalls

and get them FREE of charge!
Images courtesy of Soho Arts Club