Pearl Lam Galleries will soon be hosting a solo exhibition by David LaChapelle at their Dempsey Hill venue. Titled SCAPEs, this show will mark the third time this acclaimed American photographer will present his work in Singapore.
LaChapelle uses classical motifs and contemporary aesthetics to make alternative readings of iconic images and the upcoming show will once again display how vibrant and all-consuming his work can be.
Among other works from the photographer's oeuvre, SCAPEs will present a collection of selected pieces from LaChapelle's newest photographic series, New World.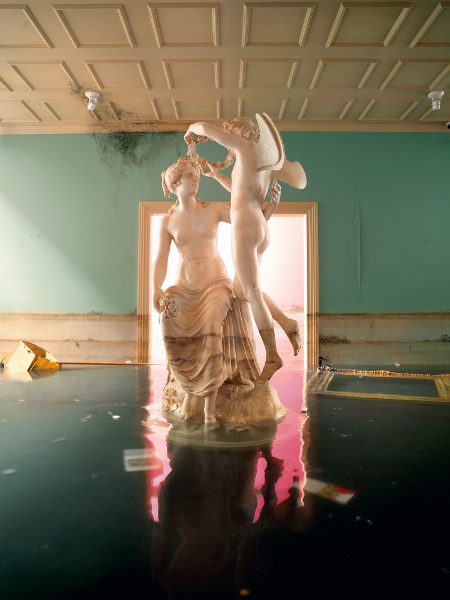 SCAPEs
Largely focusing on David LaChapelle's latest bodies of work, the exhibition will also present a comprehensive survey of the photographer's thirty-year-long career, offering an opportunity to investigate the early editorial projects as well as his progressive shift towards fine art photography.
The showcase will be arranged around a thematic embodiment of LaChapelle's varying body of work. It will center on his ability to convey satirical and original narratives in a way that reveals his observations of our society.
Here, we will will also witness the photographer's constant artistic pursuit of the eternal, a concept that was a constant concern throughout his career.
The exhibition will feature a variety of artworks, including phenomenal pieces of portraiture, landscape images and hyper-realistic compositions with surrealistic settings, all genres LaChapelle mastered over the years.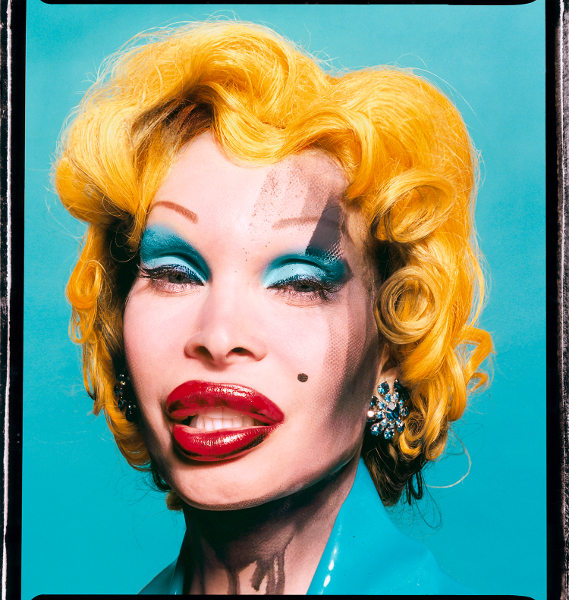 The New World Series
Although there will be a rich selection of photographs on display, a special accent will definitely be placed on the New World series. The latest addition to David LaChapelle's already rich portfolio, this photographic series saw the artist return to an analog process and the human figure, focusing on ideas of paradise and representations of joy.
Tackling the mysteries of nature and human souls, New World uncovers scenes of the eternal and metaphysical. It comes as no surprise that David LaChapelle was heavily inspired by symbolist painters Odilon Redon and William Blake while making these images.
It's always impressive when a photographer decides to meditate on spiritual questions with his works and the New World series definitely does not disappoint. It's stunning to look at and even more intriguing to think about, so it's fair to argue that these photos are among the finest ones to ever come out of his studio.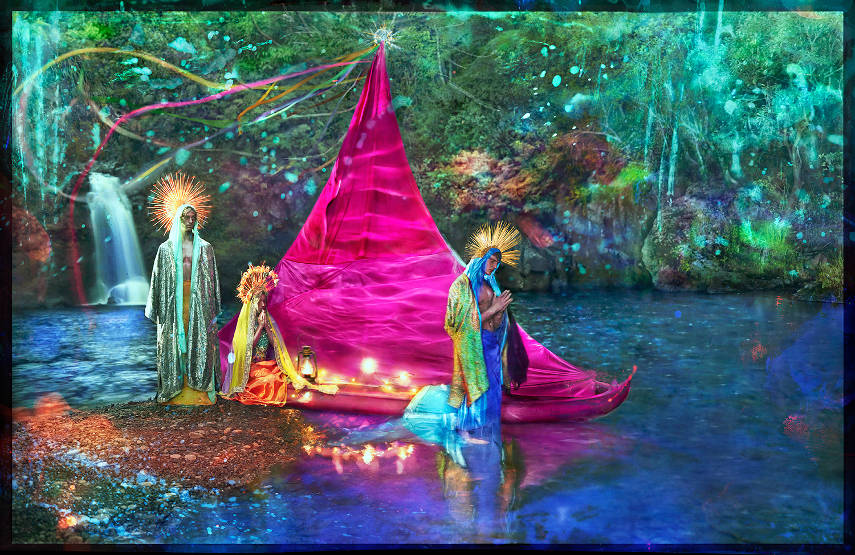 David LaChapelle Art Exhibition at Pearl Lam Galleries
When it comes to balancing editorial and fine art photography, there is no finer name in the business than David LaChapelle. Using photography as a language of self-expression, this man revolutionized the art form from its roots.
His holistic renderings of personage, religion and social-environmentalism are among the most widely celebrated photos in existence and the upcoming show will demonstrate all of the artist's stylistic palettes as well as his inventiveness.
SCAPEs, a solo exhibition by David LaChapelle, will be on view between the 22nd of December 2017 and the 25th of February 2018 at Pearl Lam Galleries' venue in Dempsey Hill, Singapore.
Featured image: David LaChapelle - Icarus, 2012, Pigment print. All images courtesy of the artist and Pearl Lam Galleries / © David LaChapelle.