An acclaimed American photographer workring in the fields of fashion, advertising and fine art photography, David LaChapelle is known for masterfully blending a unique hyper-realistic aesthetic with profound social messages and art history references. The result is a surreal, unique and often humorous style, for which he is often described as the genre's Magritte.
The artist has mounted a new solo exhibition at Reflex Amsterdam, almost ten years after his last show at the gallery. Titled Act of Nature, it will include highlights from the past decade, as well as a selection of previously unseen work. These works sit at the intersection of the earthly and the transcendental, of utopian fantasy and a dystopian reality, presenting a world where humanity and nature live both in harmony and in conflict with one another.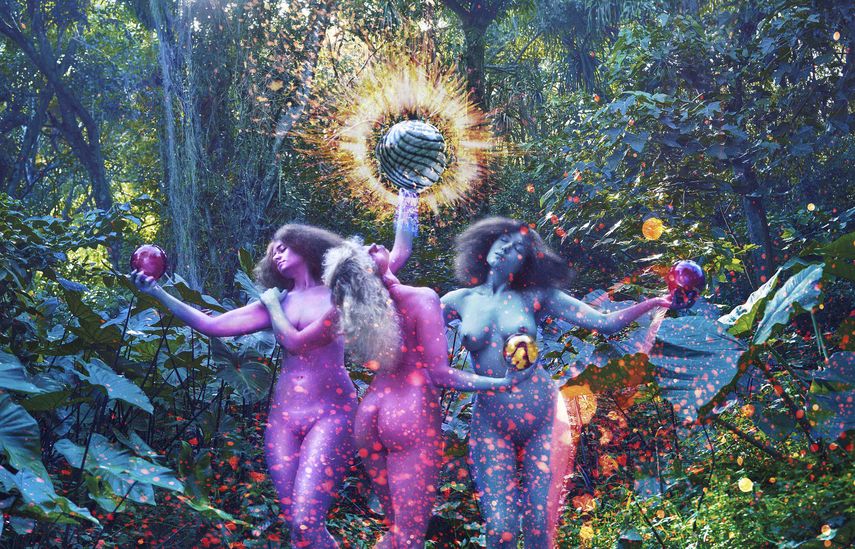 The Practice of David LaChapelle
Making his name by shooting celebrities colliding with consumer detritus such as baubles, flowers, and fame recombining in delirious explosions of color, David LaChapelle has forged his one-of-a-kind vision and aesthetics. Now he is regarded as one of the most important photographers of the century, influencing a generation of young artists.
Characterized by colorful, conceptual imagery, LaChapelle's work bears the influence of both Surrealism and Pop Art. An avid consumer of pop culture, he often draws from the breadth of art history, frequently evoking the compositions or poses of Renaissance paintings.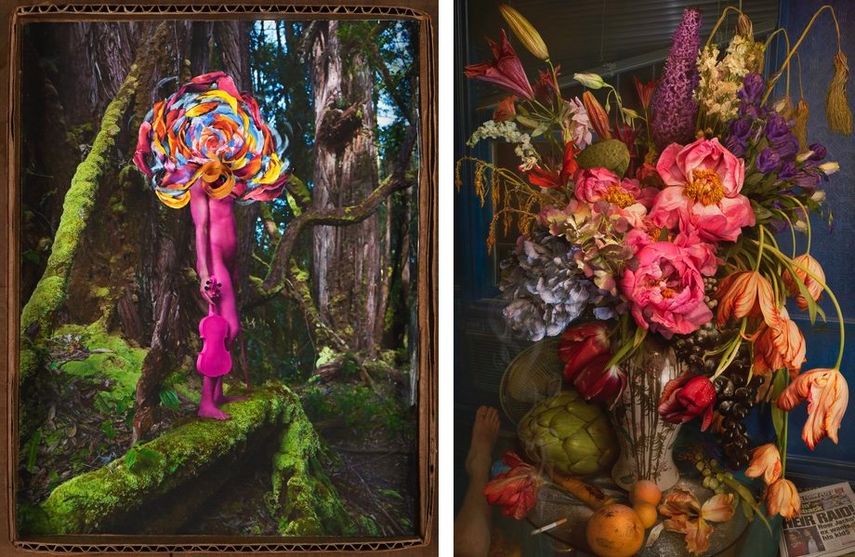 Act of Nature
The body of work which is currently on view draws from the photographer's immediate surroundings and his previous experience as a photographer to the stars, but also from religion and spirituality, and from the art historical canon.
The work Gas am pm from 2012 features a gas station in the middle of the jungle, radiating otherworldliness in the midst of abundant vegetation. The work suggests a struggle between wilderness and domestic.
In one of his recent series, Paradise, the artist explores the utopian interaction between nature and humans. Shot in his native Hawaii and filled with mystical symbolism hand-picked from different religions, the series emanates magic and bursts with color. Other highlights in the exhibition include Praise Dance and the new works Songs in My Head and Jesus and Buddha under a Tree.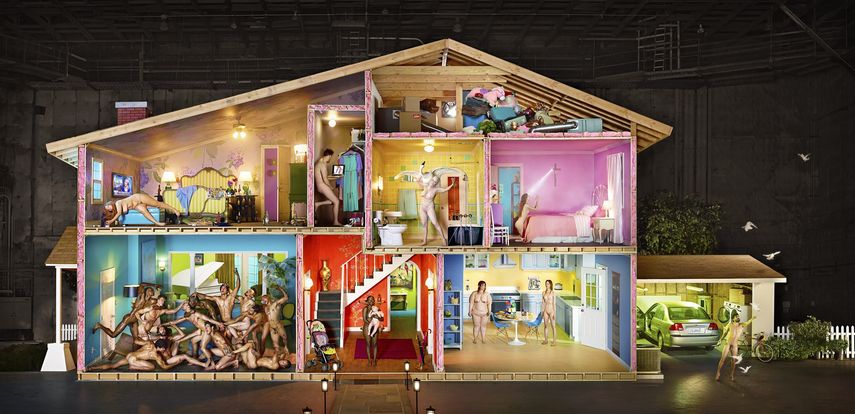 David LaChapelle Exhibition at Reflex Amsterdam
The exhibition Act of Nature will be on view at Reflex Amsterdam in Amsterdam until July 20th, 2019.
On this occasion, the gallery has published the artist's latest book of the same name, which has been released at the opening. It contains an essay by author and art writer Katya Tylevich.
Featured images: David LaChapelle - Eventide, 2019; Gas am pm, 2012. © David LaChapelle, Courtesy Reflex Amsterdam.