The 1970s in the United States were a decade marked by the Vietnam war, hippie culture, second wave of feminism, the civil rights and the LGBTQ movement, which the post-Stonewall riots period brought the consolidation of, as well as nationwide educational programs and the change of legislative. However, in the early 1980s there was the Regan administration, the increment of Anita Bryant's popularity and the AIDS crisis; the movement became really vulnerable as people were dying, while homophobia rapidly grew. Such an atmosphere reflected on the queer art practices, and the artists used their means to express the recurrent feeling of segregation, torment, and remorse.
One of them was the exceptional photographer David Lebe, best known for intimate representations of himself, his life and, in general, of the male body. In order to examine his five-decades-long career, The Philadelphia Museum of Art is currently hosting the first comprehensive survey of Lebe's work.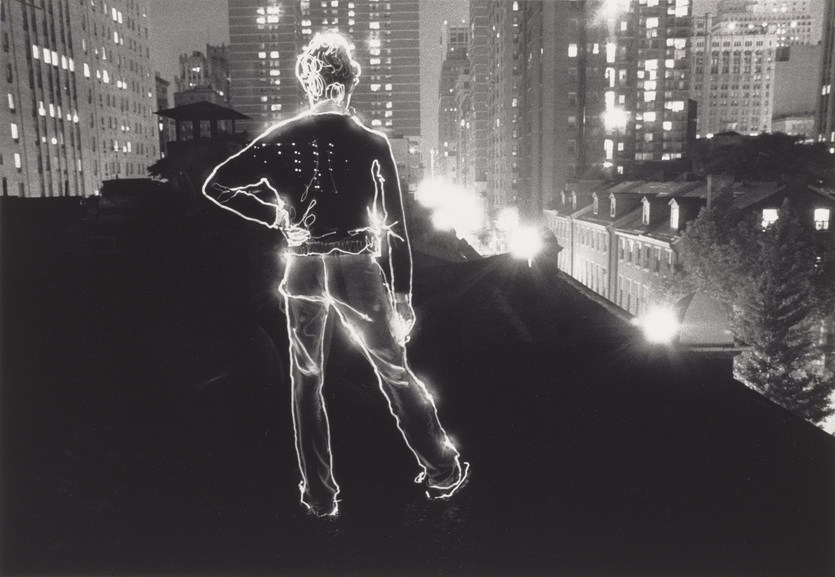 Personal Is Political
Namely, David Lebe arrived in Philadelphia in 1966 to study, and remained in the city for more than twenty-five years; there he set the foundations of his practice by exploring basic photographic techniques such as pinhole picture (camera without lens), photograms (using no camera at all); and light drawings (using a conventional camera and long exposures). Lebe's dominant subjects were his friends, shadows, landscapes, still lifes, and self-portraits.
In the 1970s, Lebe came out as a gay man, becoming part of the first generation of queer artists dealing directly with their sexuality. The AIDS crisis significantly affected his entire practice, especially after the photographer was diagnosed as HIV positive in 1988. During the 1990s, Lebe made several contemplative, humorous, yet painful series about AIDS, while in recent period he started exploring digital photography by translating his early works with contemporary means.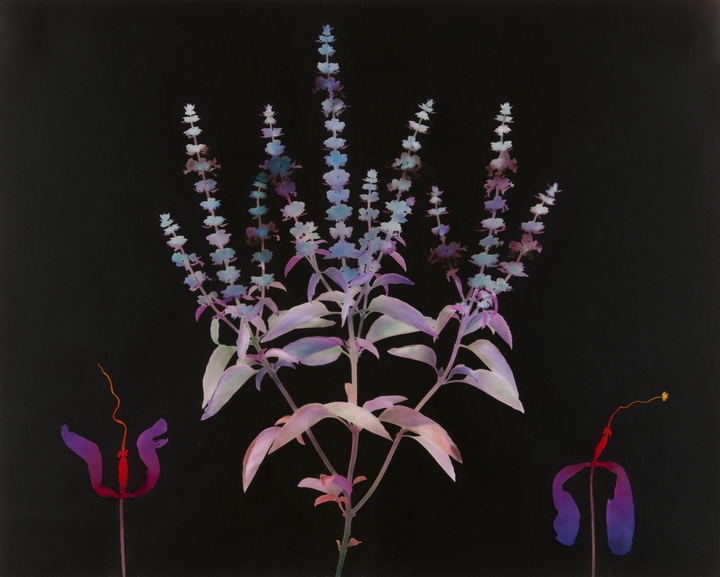 The Installment
One hundred and forty-five photographs produced from 1969 onwards are on display. A selection of early works opens the exhibition; these light drawings were made with a usual camera opened for long exposure aimed to capture the movements of a handheld light. Lebe's devotion to experimentation resulted in rather intimate and often abstract compositions. Among these photographs are sensual portraits of writer and pornographic actor Scott O'Hara (1961–1998).
The second part of the show features the works made from the 1990s until now. Among them are photographs featuring Lebe and his partner Jack Potter dealing with his experience of living with AIDS. These prints function as a powerful love statement to Potter and the celebration of life in the midst of the AIDS crisis.
The last part features Lebe's recent occupation with digital photography; those works seem to refer to the older ones and underline the continuity of his experimental approach.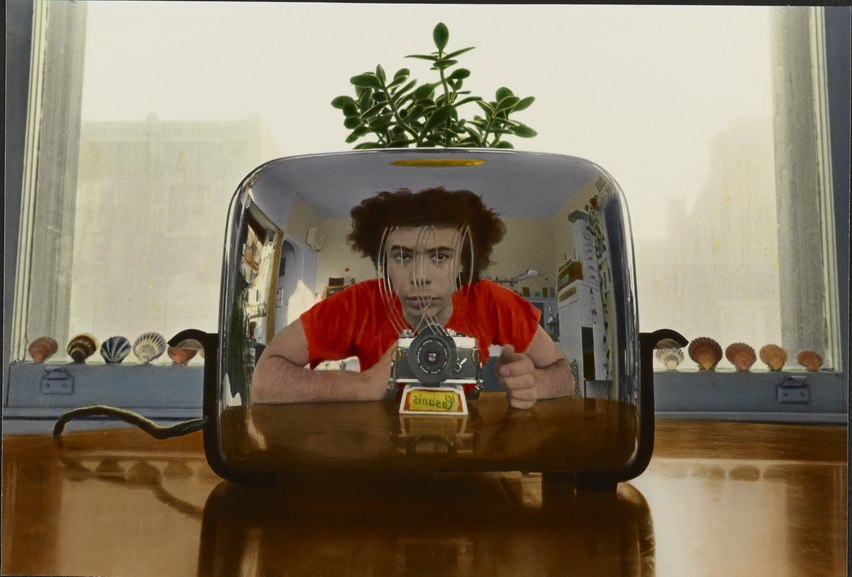 David Lebe at The Philadelphia Museum of Art
Peter Barberie, the museum's Brodsky Curator of Photographs who curated this exhibition, was eager to show how important Lebe's exceptional queer based oeuvre is in historical terms. Barberie stated:
I'm humbled to bring to light the work of David Lebe and to share his artistic achievement with a wider audience. This first in-depth survey of his photography exemplifies the Philadelphia Museum of Art's commitment to supporting living artists and presenting a distinctive exhibition program.
The exhibition will be accompanied by an illustrated catalog, the first extensive publication devoted to Lebe's practice.
Long Light: Photographs by David Lebe will be on display at the Philadelphia Museum of Art until 5 May 2019.
Featured image: David Lebe - Roots, 1982 (negative); 1985 (print). Gelatin silver print, hand-colored. Image: 12 7/16 x 18 3/16 inches Sheet: 15 15/16 x 19 13/16 inches. Gift of Hope and Michael Proper, 2004 © David Lebe. All images courtesy of Philadelphia Museum of Art, 2018.