Without modern industry and urbanism, a day in one's life is practically unimaginable. Whether we live in the city or work the fields in the countryside, perks and benefits of yesterday's inventions are today's relief. Even though we cherish the ease they bring, we tend to overlook some of their effects. Just like the abstract idea of water eludes the fish in the depths, a wider picture of our environmental "interventions" often escapes our grasp. More important than the impression these aspects leave on us, are the scars that they leave on our surroundings. And what better way to not only record, but divert our attention towards the after effects of our endeavors, than as David Maisel did with photography. Depicting the landscape between Spain's Toledo and Madrid, Maisel's work will take you on a journey of an "apocalyptic sublime", in his latest series named The Fall. David Maisel exhibition featuring his latest artwork will be held at the beginning of the next year.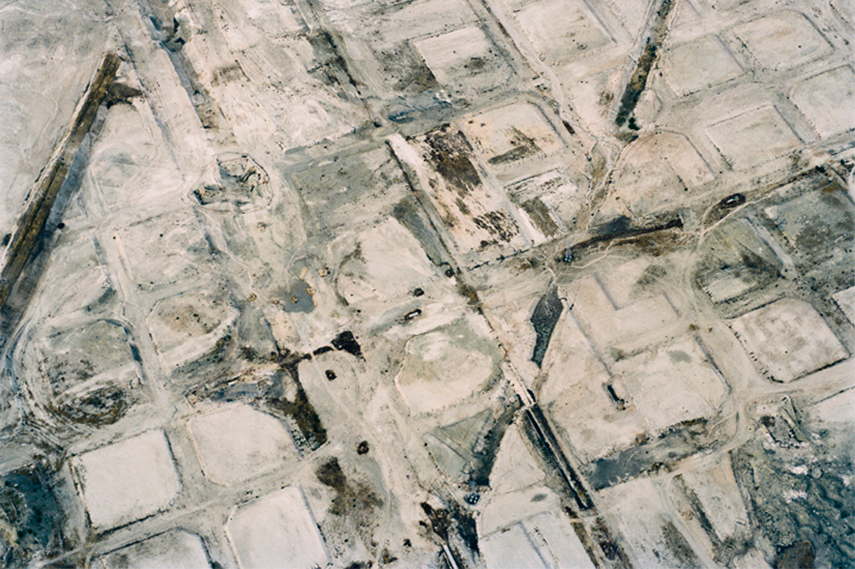 Capturing the Moment
It truly takes an artist to convey vividness and soul of a single moment into a photograph, and David Maisel has proved it throughout his career. With photographic work like History's Shadow, in which Maisel worked with x-ray images from art conservation archives from major museums, and Black Maps, where he portrayed environmentally impacted sites with multi-chaptered series of aerial photographs, he showed genuine originality and boldness, and society hasn't failed to acknowledge him. Maisel's work is exhibited internationally and is collected in major museums including Metropolitan Museum of Art, the National Gallery of Art and the Victoria and Albert Museum, among others. Recognition of his work also comes in the form of five monographs written based on his work, as well as membership in the Yerba Buena Center of the Arts group. With nearly three decades of work behind his latest collection The Fall, Maisel is sure to bring a new dimension to capturing a single moment in a photograph.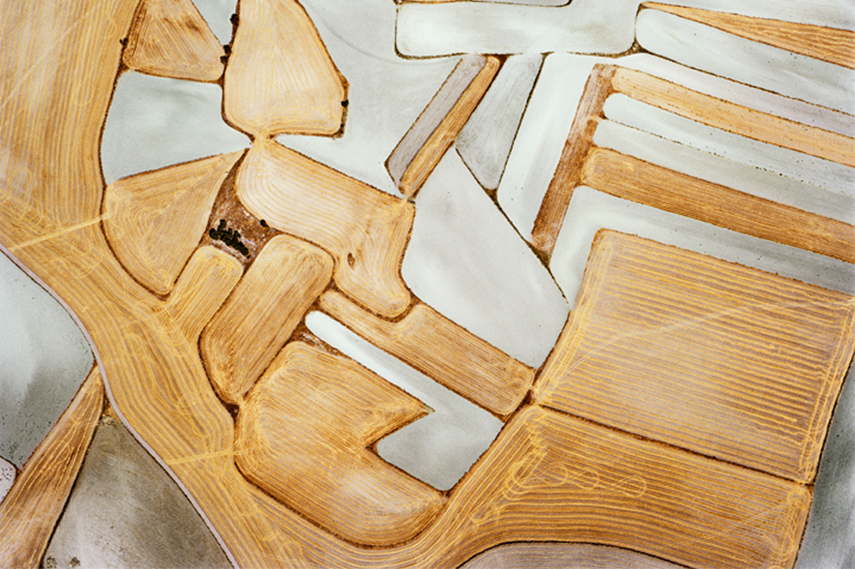 When Things Begin to Fall Away
Following ToledoContemporánea, an exhibition commemorating the 400th anniversary of the death of the painter El Greco, Maisel focused his work on The Fall, depicting three different areas of Spanish landscape influenced and eroded by industry and rapid economic change. From the silvery, ashen mineral extraction point of Borox, over the gridded croplands of Fuensalida, to the abandoned periphery of Madrid known as Vicalvaro, this series conveys dazzling beauty and its inevitable ruin. Taking us off of the ground, the color photographs give a sense of "the moment in one's life when things begin to fall away", which was the motive that imbued Maisel in the making of this work. With the current thirst for expansion and industrial progress, the viewers are bound to be seized by the moment, fluctuating between visual pleasure and unease.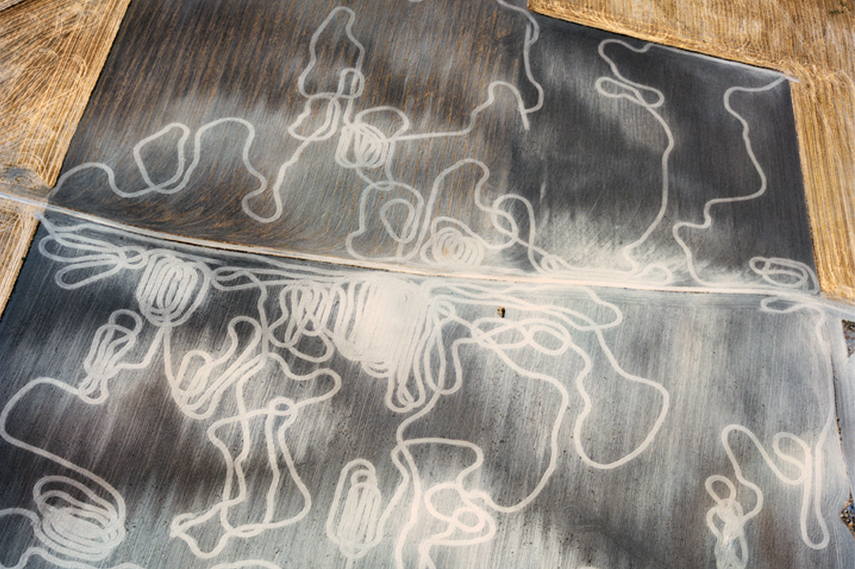 David Maisel Exhibition at Haines Gallery
Urban sprawl and change in industrial tendencies often leave the environment desolated. Its beauty and decay can be seen in the series of aerial color photographs made by David Maisel which he fittingly named The Fall, exhibited at Haines Gallery in San Francisco, USA, from January 7th, 2016, to March 12th, 2016.
Featured images in slider: David Maisel - The Fall (Fuensalida 2), 2013 (detail); David Maisel - The Fall (Vicalvaro 3), 2013 (detail). All images courtesy of Haines Gallery.