It was announced a few months ago that Christie's had seized the consignment of the estate of David Rockefeller, taking into possession a collection rumored to be worth around $700 million.
As it was already speculated back then, Christie's will be auctioning off the seized estate and this potentially record-breaking event is scheduled to take place during the spring of 2018, when the auctions house will sell the first batch of works. The main event will be held at the Christie's New York salesroom housed in the Rockefeller Center.
Since it is estimated to be worth around $700 million, Rockefeller's artistic belongings promise to become the biggest estate ever auctioned, beating out the $484-million sale of work owned by Yves Saint Laurent.
It was also announced that all the estate's proceeds will go to charities[1] that David Rockefeller and his wife, Peggy, championed during their lifetimes. The spring sale in question will offer more than 2000 artworks.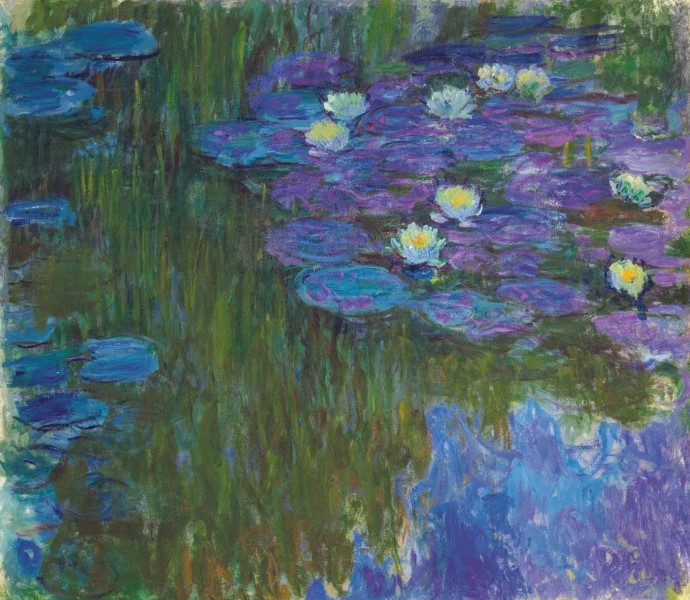 The Amazing Collection of David Rockefeller - Soon on na Auction Sale
Gathered over a lifetime and handed down from previous generations, the collection of Peggy and David Rockefeller is one of the finest assortments of modern art currently in existence[2]. Since it now became available to the highest bidder, we can't help but remember what David Rockefeller himself said about this collection in 1992:
Eventually all these objects which have brought so much pleasure to Peggy and me will go out into the world and will again be available to other caretakers who, hopefully, will derive the same satisfaction and joy from them as we have over these past several decades.
Rockefeller's collection is a fascinating assortment of very diverse artworks both in terms of techniques and styles. It primarily reflects the family's enduring passion for Impressionist, American and Asian arts. It also has an impressive presentation of English and European decorative art, as well as many premium pieces of Chinese, Japanese and Korean porcelain works.
It should also be noted that, although David Rockefeller's collection is extremely impressive as it is right now, it was even more majestic before the mogul started donating artworks to the Museum of Modern Art[3]. Among the most notable pieces Rockefeller decided to generously give away are Paul Cezanne's Still Life with Fruit Dish (1879–80) and Pablo Picasso's Woman with a Guitar (1914). David also donated works made by André Derain, Georges Braque and Henri Matisse, pieces the billionaire collected in order to indulge his passion for Fauvism.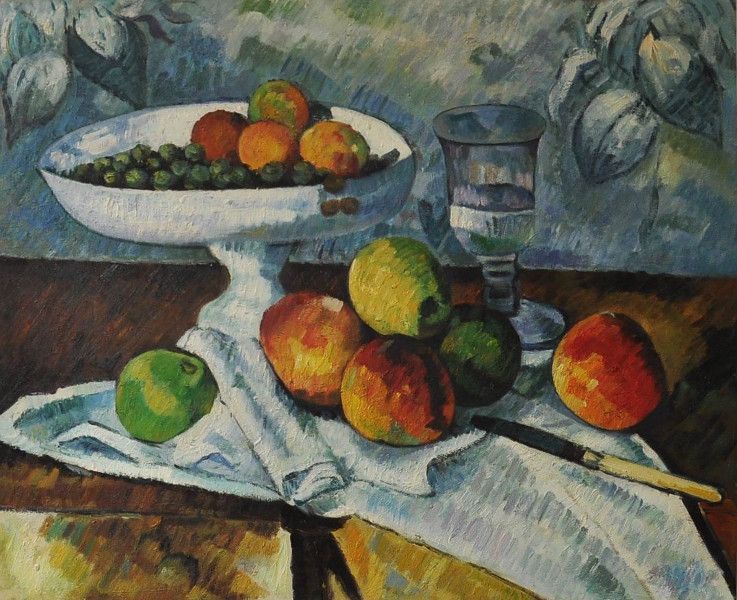 The Announcement of the Upcoming Sale
Although everyone expected that the seized collection will be auctioned off at one point or another, many were surprised to find out the manner in which the sales will unfold. They will take place following a tour of highlights to Asia, Europe and within the United States, one that will be complemented by exhibitions and extensive events of both public and private natures.
This news was announced in Hong Kong, where the tour will commence in a few months. This will be a symbolic remainder of the Rockefeller family's long history with China, a relationship that goes back to when John D. Rockefeller began contributing to the Chinese missions in the mid-19th century. After their stay in Hong Kong, the artworks will make their way through London, Los Angeles and New York.
More detailed presentations of what we can expect from both the auctions and the accompanying exhibitions will become available over the coming months. Nonetheless, Marc Porter, the Christie's chairman, did not hide his happiness concerning the upcoming events:
We are delighted to share this first exhibition which is designed to re-introduce these masterpieces to the world after generations of care and stewardship by the Rockefeller family. Our decision to begin the tour in Asia is in keeping with the Rockefeller family's long commitment and philanthropic ties to the region.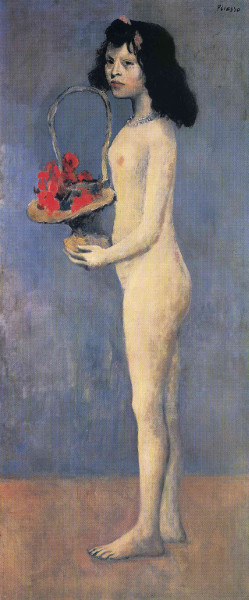 Picasso's Fillette à la Corbeille Fleurie
Despite the fact some amazing artworks will be available during the spring auctions at Christie's, a piece that truly manages to stand out among all of them is Pablo Picasso's Fillette à la corbeille fleurie (1905). It's a depiction of a nude girl holding a basket of flowers in her hands. This fascinating masterwork was made during the Spaniard's so-called Rose Period and is currently estimated to be worth around $70 million. Fillette à la corbeille fleurie was first purchased by Gertrude Stein and her brother, Leo, at a time the two were just starting to build their collection. They bought it from the French dealer Clovis Sagot for only $30 and, interestingly enough, Gertrude Stein hated it at first. Picasso was just 23 years old at this time.
Fillette à la corbeille fleurie remained in the same pair of hands until the time of Stein's death in 1946. The painting was then passed along with the rest of the collection to her partner Alice B. Toklas, who died in 1967. After that, Picasso's masterpiece was offered to a group of MoMA board members and, after a little bit of luck David had with drawing numbers from a hat, it became a part of the Rockefeller family collection. Since then, Fillette à la corbeille fleurie remained in the library of Rockefeller's Upper East Side mansion.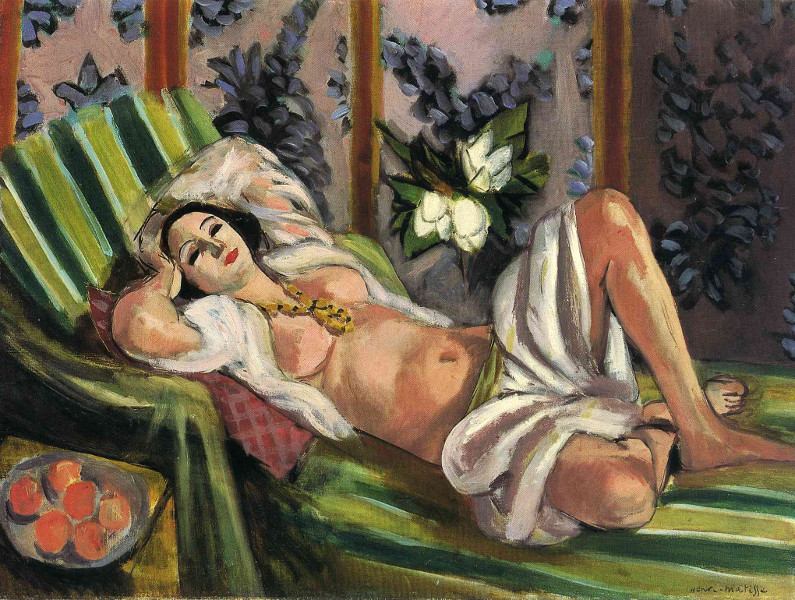 Matisse's Odalisque Couchée Aux Magnolias and Monet's Nymphéas en Fleur
Although Picasso's Fillette à la corbeille fleurie is expected to be the focal point of the spring auctions, this painting will not be the only top highlight of the upcoming events. In fact, two additional artworks are expected to make serious noise: Matisse's Odalisque couchée aux magnolias and Monet's Nymphéas en fleur.
Henri Matisse's Odalisque couchée aux magnolias (1923) may actually be the most prized Matisse works to be sold in decades. Estimated to be worth around $50 million, this painting should easily break the previous record for the priciest Matisse work which is currently held by Les coucous, tapis bleu et rose that went for $41.1 million.
Claude Monet's Nymphéas en fleur (1914–17), estimated to be the third most expensive artwork of the Rockefellers family collection, was originally purchased from the Paris dealer Katia Granoff after the painting was set up by MoMA's founding director, the famous Alfred Barr. At this moment, it is evaluated that Nymphéas en fleur will sell for $35 million.
 Editors' Tip: David Rockefeller, Memoirs

Born into one of the wealthiest families in America—he was the youngest son of Standard Oil scion John D. Rockefeller, Jr., and the celebrated patron of modern arts Abby Aldrich Rockefeller - David Rockefeller has carried his birthright into a distinguished life of his own. His dealings with world leaders from Zhou Enlai and Mikhail Gorbachev to Anwar Sadat and Ariel Sharon, his service to every American president since Eisenhower, his remarkable world travels and personal dedication to his home city of New York—here, the first time a Rockefeller has told his own story, is an account of a truly rich life.

References:
Pogrebin, R., June 7, 2017, Auctions of Rockefeller Art Is to Benefit Charities, NY Times[Nov 22, 2017]
Anonymous, 2017, The Collection of Peggy and David Rockefeller: Most Significant Philanthropic Auctions, Business Wire [Nov 22, 2017]
Anonymous, 2016, Masterpieces from the David and Peggy Rockefeller Collection: Manet to Picasso, MoMA [Nov 22, 2017]
Featured image: Photo of David Rockefeller, via rockarch.org; Peggy and David Rockefeller, May 1973, Photo by Arthur Lavine. All images used for illustrative purposes only.