From the start, David Salle art involved painting that consisted of fluidity and surprise of image connection, as well as the simultaneity of film montage. The artist's works have always been described as figurative, although they would often find themselves bordering abstraction in a unique way. His latest series of paintings on canvas and paper will guide us through the new direction the American has undertaken recently, as part of his upcoming solo exhibition at Galerie Thaddaeus Ropac in Paris. This will be yet another opportunity to get a look at the practice of one of the protagonists of the New York art scene, who has been around since the 1970s.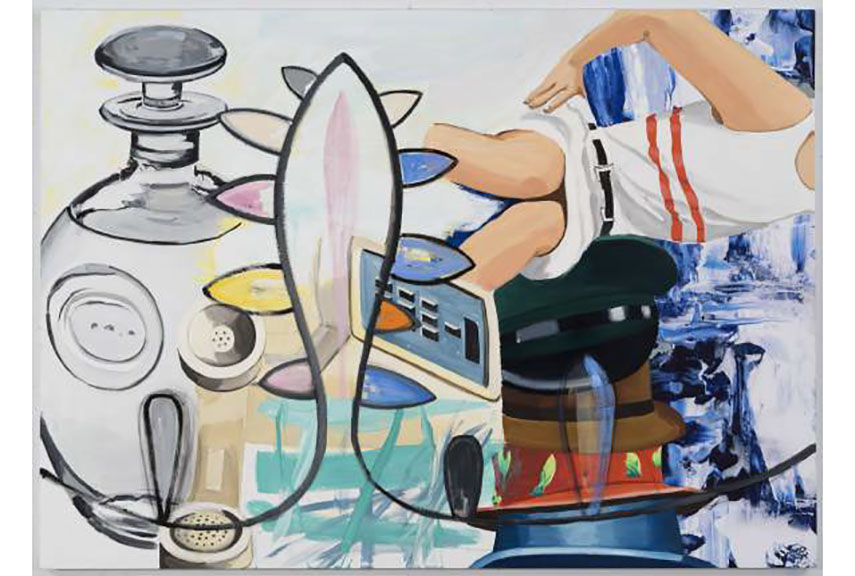 Exploring the Figurative in Art
The paintings of David Salle can certainly be described as dynamic, vibrant and somewhat experimental. In this fresh body of work, he combines a vivid palette with a dense composition, juxtaposing shapes and heterogeneous images. The photographs he uses become a part of his paintings, as they also constitute a collage in an original aesthetic that is bound to become his permanent signature. This was described as a step forward in the painter's practice, which follows the same philosophy from before: to create complex narratives and engaging visuals. David Salle goes on to explore a more direct and gestural relationship with the very matter of color and painting, to the point of freeing it from all forms of representation, despite the "realistic" imagery he uses to do so.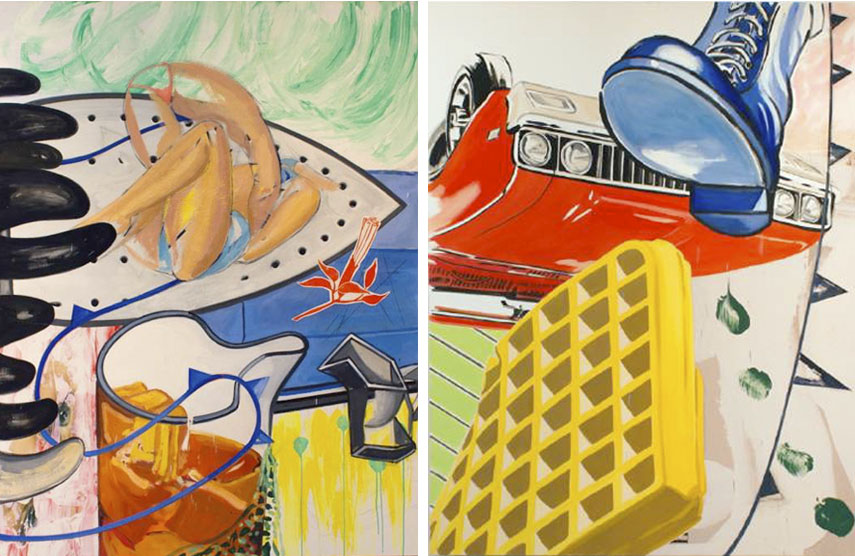 New Directions
Not abandoning figuration completely, David Salle shows us an interest in a use of the principle of equivalence, or even reciprocity between images and abstraction in his new works. His explorations of the motif represented and the means by which it is accomplished draw our attention immediately, inviting us to contribute with our own interpretations. His are absurd relations and autonomous narratives free of any convention that gradually lead to the elasticity and lightness within the pictorial space. The recent paintings are infused with irony and, according to the artist himself, they "make vivid the strangeness of being alive today." The works on paper, on the other hands, are originally based on enlargements of 1960s LIFE magazine pages, dating back from David Salle's childhood, which he would paint over until the source image disappears.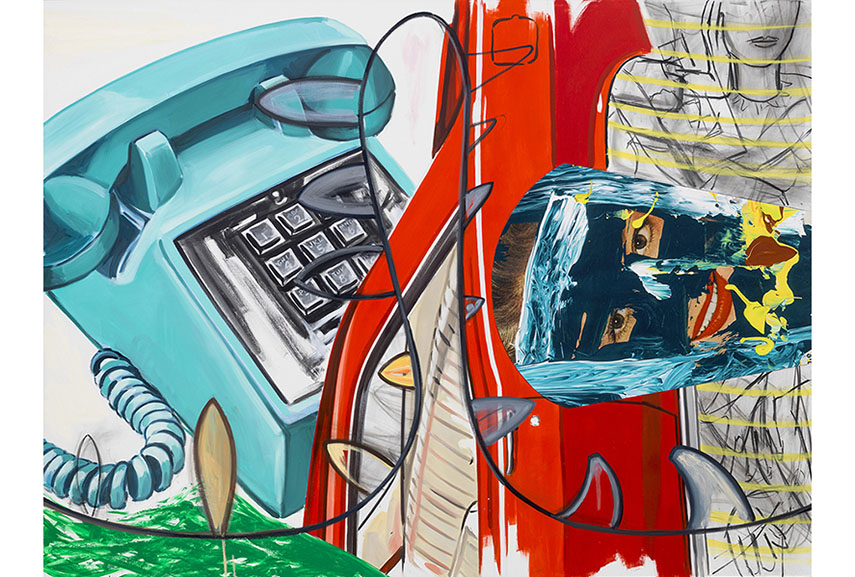 David Salle Art at Thaddaeus Ropac Paris
An exhibition of new works by David Salle will be on view from January 21st through February 25th, 2017, at Galerie Thaddaeus Ropac at 7 rue Debelleyme in Paris, France. The press preview will be held on January 20th from 10am to 10.30am, while the opening reception is scheduled for January 21st from 5pm to 8pm in presence of the artist. The show coincides with the Painters' Painters group exhibition at the Saatchi Gallery in London, and follows a grand retrospective of his works at the Center of Contemproary Art in Malaga, which took place in fall 2016.
Featured image: David Salle - Magic Death Rays, 2016. Oil, acrylic, charcoal and archive digital impression on canvas, 152,4 x 213,4 cm (60 x 84 in). Courtesy Galerie Thaddaeus Ropac, Paris / Salzburg. Photo by John Berens, New York.