Cuba and its capital, Havana, have always been a special place for photographers. The iconic images of Alberto Korda and recently deceased René Burri, among others, immortalized the rebellious society of the island and its leaders and established their place as reference points in street photography. Submitting his own work of the subject is South African-born, Los Angeles-based photographer David Stork.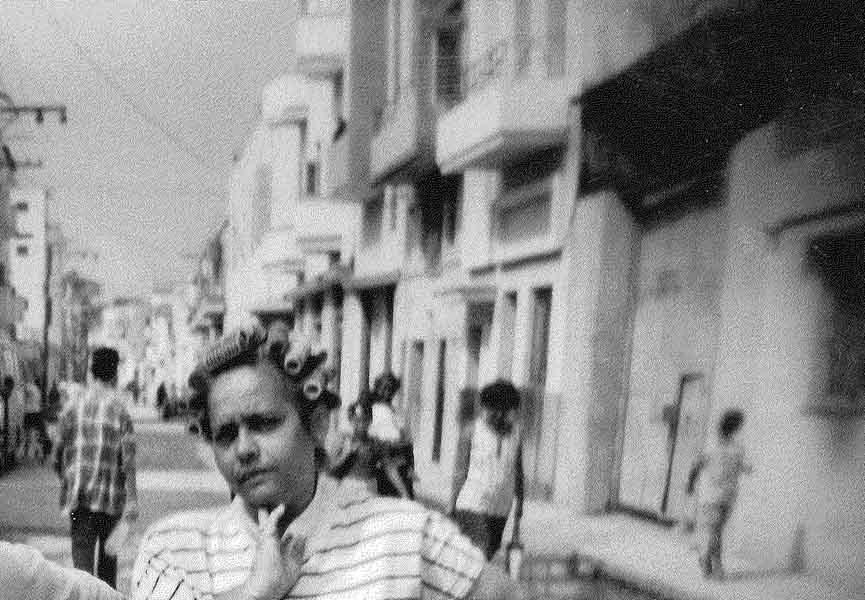 On the edge of existence
Stork lived in Cuba as a young man, during the 1980s, while his father was the Dutch ambassador. Having established a connection with the place, he returned in 1999 to document the poor state that the country and its people have found themselves in. He caught the glimpse of the end of el periodo especial (the special period), a time of revival after the fall of the Soviet Union which caused a statewide shortage of food and a general economic collapse. His area of work was a 10-block square section of Havana, a small space which was more than enough to show the deep consequences of a difficult socio-political situation. Stork captured the city's motionlessness and everyday lives of its citizens who were simply trying to make ends meet, so they can get through another excruciating day. The streets have become a sort of a battle ground, with people in deepest poverty seeking food, transport, money and just any help they can get, while trying to survive.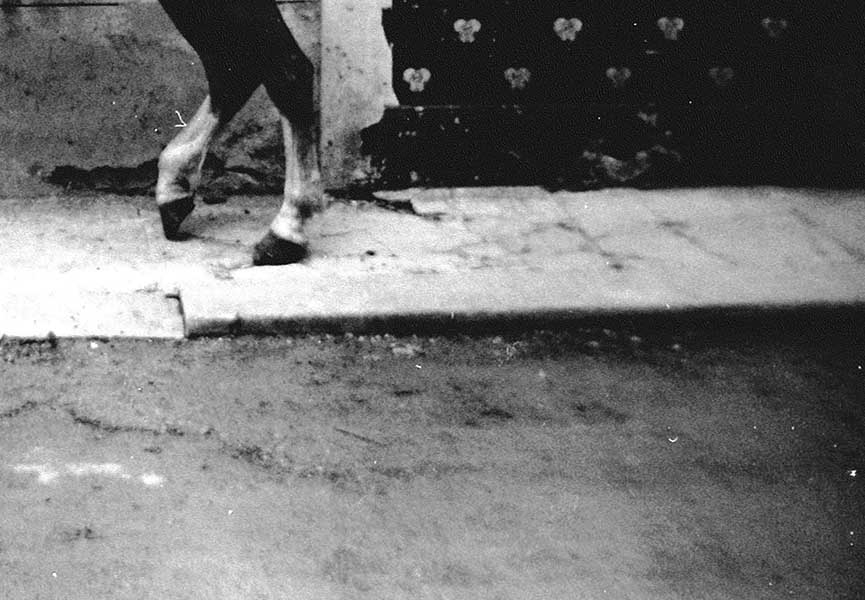 The frame of reality
"…Any direction, any time, out the door, left or right and keep on walking. Aimlessly, staying in the shade, seeing isolated moments that spoke to the Cuban condition." Seems like the decay of society and its values happened on every corner, yet Stork's photographs managed to depict the still raw and strong emotions of the people. Pride, humanity and a glimmer of hope that simmers amongst destruction. Two surreal images highlight this series of images. One shows an abandoned horse on the sidewalk, with no additional equipment or any sign of belonging, just waiting for the time to pass, like many in that moment. In the other, there are two women carrying two bags with little food on the ruinous streets, looking humorously different from one another, but still equally connected at times of trouble. The dramatic visual impact of these images is due to a Holga camera the photographer used, causing the creation of a black vignette that frames them, along with a high contrast printing in black and white. In addition to extensively documenting Cuba, David Stork's other areas of investigation include Russia and The Republics, Nicolae Ceausescu's Romania, China and Tibet, Eastern and Western Europe, Mexico, Los Angeles and Las Vegas. His work and essays have been published throughout the world including the Los Angeles Times, Detour Magazine, Spark-South Korea, Amnesty International Magazine, Euro, Die Weltwoche, Venice Magazine, Camera and Darkroom.
The David Stork: 10 Blocks Square - Havana 1999 exhibition opens on January 10th at the Couturier Gallery in Los Angeles, USA, and closes on February 14th, 2015.
Check out our feature on the Emergence of Latin American art we wrote last month!
Sign up for My WideWalls today - for free - and make sure you get all the latest on art worldwide!