Traditional painting techniques unite with graffiti visuals in the grand portraits of David Walker. Originally from London, Walker is currently based in Berlin, where he continuously produces stunning expressive images on a large scale. His latest series of works, consisting of 12 big paintings, will be exhibited at Robert Fontaine Gallery in Miami's Wynwood district. The exhibition is entitled Swapping Souls with Strangers, which is the curious name for his series of faces, which symbolize the humane and the unknown at the same time. The exhibition opens on May 10 and it will run through May 31, 2014.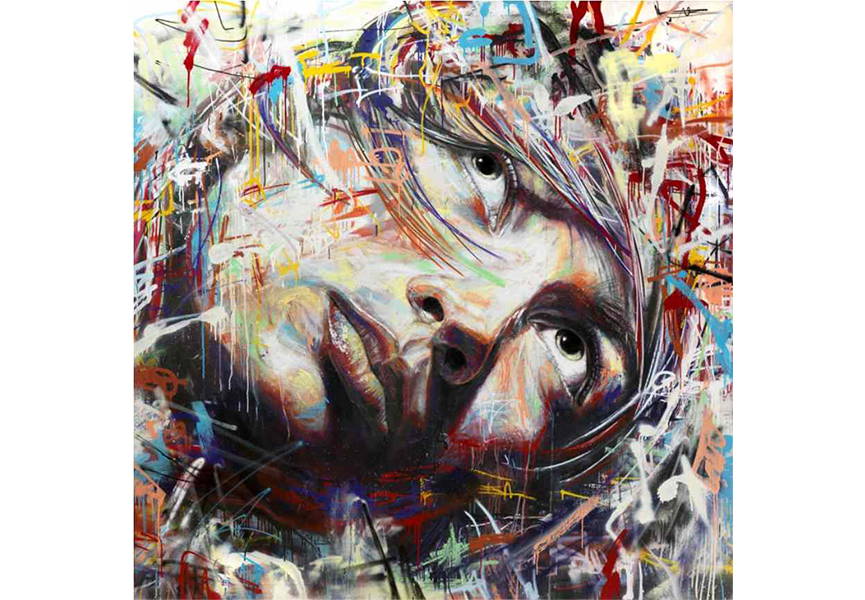 Swapping Souls with the Portrayed
Portraits made by David Walker, murals or on canvas, disclose multiple layers of paint and meaning, as they weave the image without using any painterly aid, neither stencils, nor projector. His excellent technique and talent show in the finalized work, which is always polished technically, while still retaining the wildness of the street art freedom. David Walker thrives on mixing the worlds of street and fine art, blurring the boundary between the two and raising the question of their essential differences. He deliberately composed using elements which are generally perceived as ugly, while all of the portraits he produces cannot be associated with anything else but the widest notion of beauty. Poetics of David Walker is odd and unique, conjured through careful contemplation and particular wet painting style, with which the artist experiments.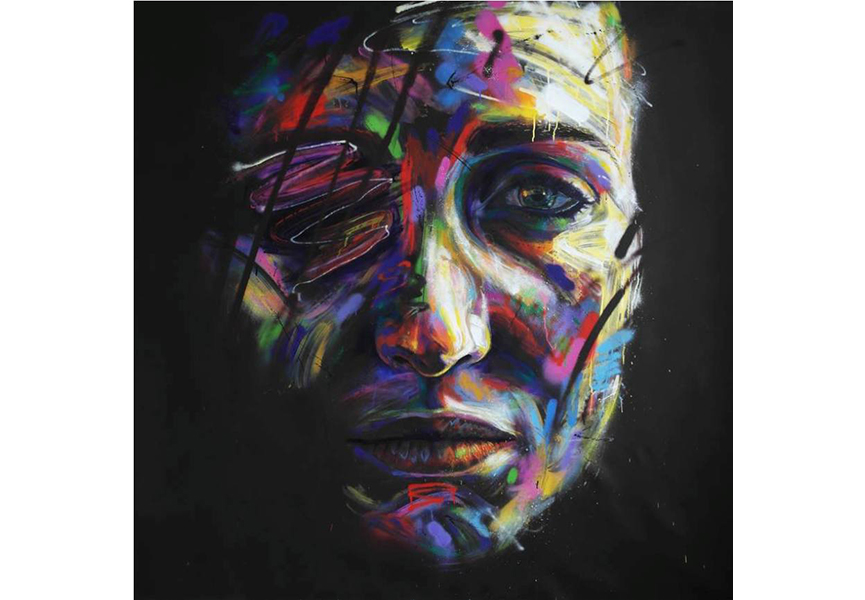 Swapping Souls with Strangers promises an array of stunning works, with a new twist to the Walker's usual thematics. Huge, vitalized by daring color, the paintings will consume the observer, transferring the complex range of emotions and imprinting it into one's memory. The strangers in the title refer to the many people Walker portrayed, developing a special, ethereal relationship with his subjects, and to the many people he met on his move from London to Berlin. While in Miami, David Walker will create a new mural in Wynwood district, and at the same time a limited edition print with his signature will be released.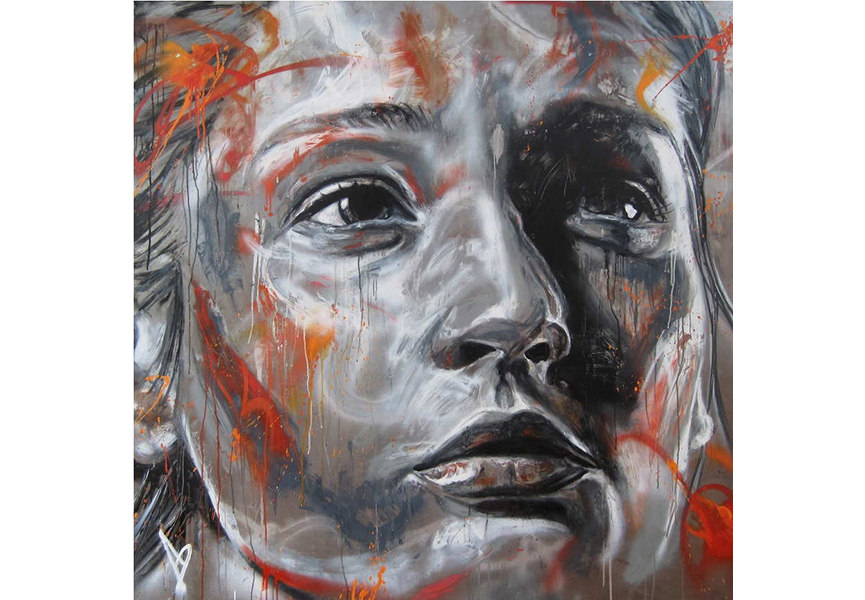 David Walker
David Walker was Born in London in 1976. Over the years, he developed a particular painting method, using solely spray paint, without brushes, stencils or any other technical tool. His freehand painting grew into a recognizable aesthetics, built by layers of paint and careful selection of portrait models. Although his style is definitely figurative, as the face is the topic and cannot be overlooked, the undertone of his painterly process reveals an abstract foundation, in numerous strokes of color, elaborate intertwining lines or color fields and letter forms, which all merge and flow from one into another, while supporting the central, main image. His portraits are thus heavily supported visually, but conceptually as well, since Walker does not divert from conveying a hidden message within the figuration, evoking both traditional practices of graffiti and fine art painting. This Berlin based creative exhibited internationally, which had won him the international acclaim in the world of urban art. Some of the cities where his work was on display are London, Berlin, LA, Lisbon, New York, Paris and Hong Kong, while his paintings were showcased along with the most famous names in the urban and new contemporary art.