Be a part of a unique opportunity to observe David Walker street art behind the scenes, where he transforms canvases instead of  using spray on walls and allows us to enter a greater space of intimacy! This time, he presents a set of portraits in large format at Galerie Mathgoth. He is known for his color-explosive portraits in street art, focusing mostly on female characters. In line with his previous works, the London-based artist questions the relationship between the painter and his model, as well as the one between distance and intimacy.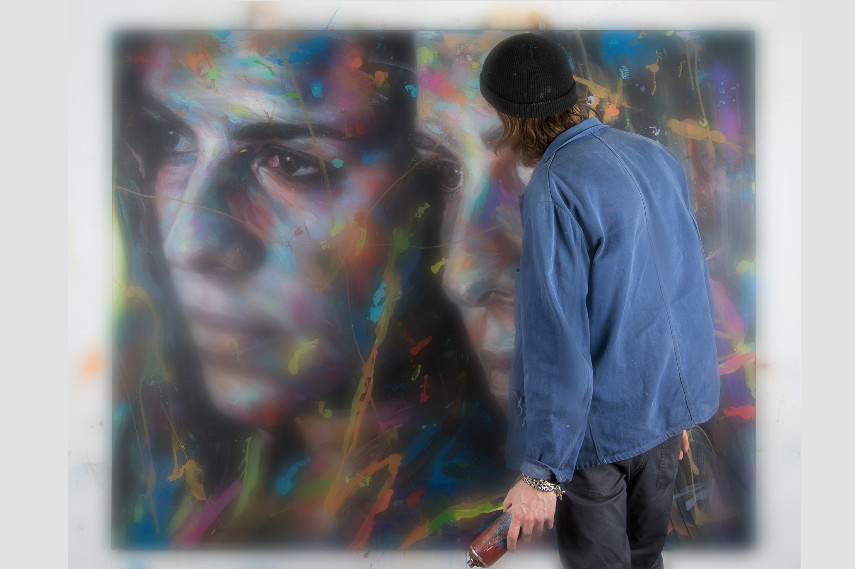 The Intimate Encounter With the Unknown
For David Walker, painting a portrait is primarily a matter of encounter. From the photography session that precedes the performance of the painting to its exhibition, the artist and his model engage in a relationship that leads them to reveal themselves little by little, to overcome their prejudices, and to reduce the distance which is at the same time physical and psychological, if not cultural. In his new series, this confrontation is even more complicated because he chooses to paint essentially unknown characters which he encountered via advertising sites and to represent them in close-up.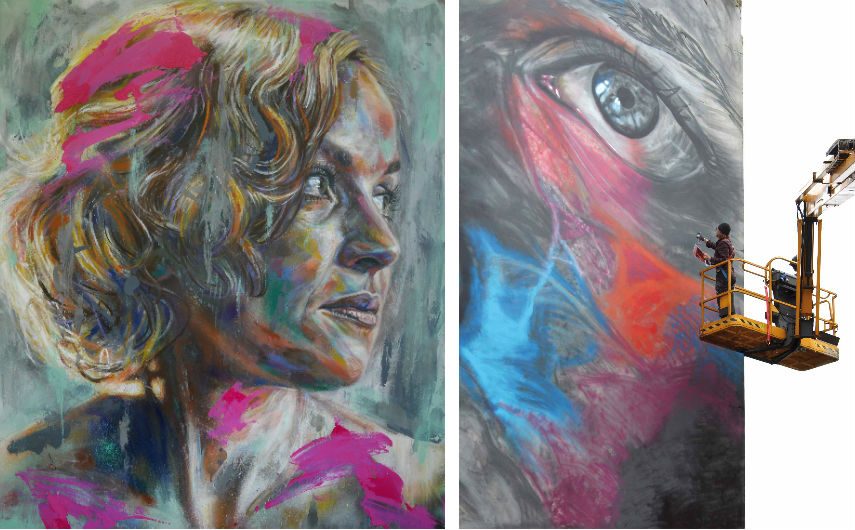 Between Graffiti and Paint - Enriching the Neutral Tones with Color
To give a better idea of the relationship established with the model during the portrait, David Walker leaves his light and bright palette for more neutral tones and shades enhanced with a touch of color. Since he started his work in street art through black and white portraits and later developed to use more color, he easily goes back to his basics in the first, monochrome layer of his paintings, which he then effectively transforms. He creatively combines the brush with the aerosol can and spray, which is his usual technique. At the same time faithful to his approach, he widens and deepens the exploration of his excellent paint technique enveloped with shadows, lines, and textures, which continue to shine through each of the works.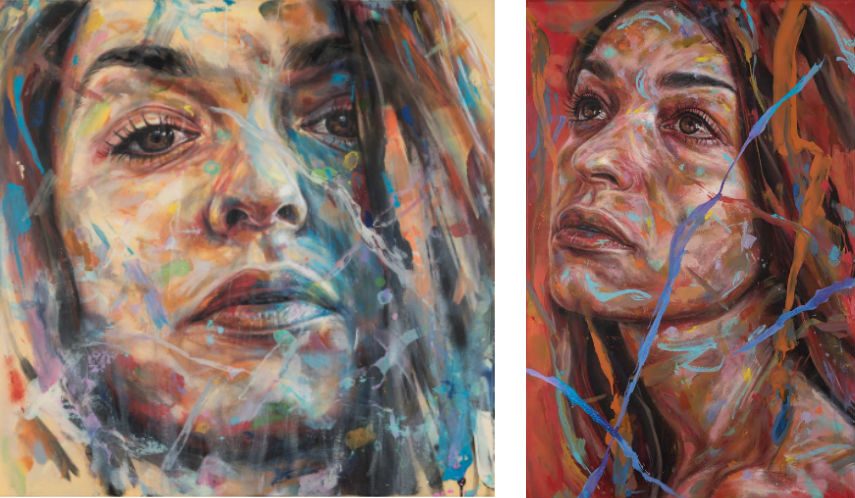 Behind the Scenes of Street Art - David Walker Upcoming Canvas Portraits
From David Walker's first job, which was creating t-shirt designs for the famous English electronic dance music group The Prodigy, over his street art portraits which made his works well-known and recognized, we come to his latest explorations of the canvas space and endless color possibilities. His new exhibition titled The distance between us is equal will be open from 18th May until 17th June, 2017 at Galerie Mathgoth in Paris. The vernissage will be held at the gallery on 18th May at 18 h, with the presence of the artist.
Featured image: David Walker – Studio. All photos courtesy of Anders Gjennestad and Galerie Mathgoth.