The lives of the African American community are often being ignored in post-war America due to institutionalized racism and segregation imposed in all the states. Nevertheless, the wind of change started blowing and a quest for equality was expressed in every possible field of human activity including visual arts.
Photography as a medium was powerful, but the matter of representation largely depends on the beholder. The appearance of the Kamoinge workshop changed this paradigm as it coincided with the growth of the Civil Rights Movement.
Their images of the Black community inspired others to do the same. The photographer Dawoud Bey came to prominence decades later and developed an oeuvre focused on communities and histories that remained largely underrepresented or even unseen. Driven by the work of the Kamoinge workshop, but also earlier practitioners such as James Van Der Zee who captured the Harlem Renaissance, and figures such as Walker Evans and Irvin Penn, he has created remarkable portrayals of socially marginalized subjects and historically charged landscapes.
To cast a new light onto Bey's practice in a period from 1975 to 2017, The Whitney Museum of American Art decided to organize the artist's first retrospective in 25 years.
The Engaged Eye Of The Beholder
The exhibition, co-organized by the Whitney Museum of American Art and the San Francisco Museum of Modern Art and co-curated by Elisabeth Sherman, assistant curator at the Whitney, and Corey Keller, curator of photography at SFMOMA, tends to underline Dawoud Bey's unique and socio-politically charged approach and the way he perceived the role of art in creating a dialog that brings communities together.
Scott Rothkopf, Senior Deputy Director, and Nancy Steve Crown Family Chief Curator said:
Presenting Bey's work directly after that of the Kamoinge Workshop photographers creates a beautiful resonance with artists who greatly inspired his practice and whose legacy he advanced with a vision of his own. We're delighted that this important retrospective will stretch across multiple spaces in the Museum so that Bey's crucial Birmingham Project can be seen free of charge in our Lobby gallery.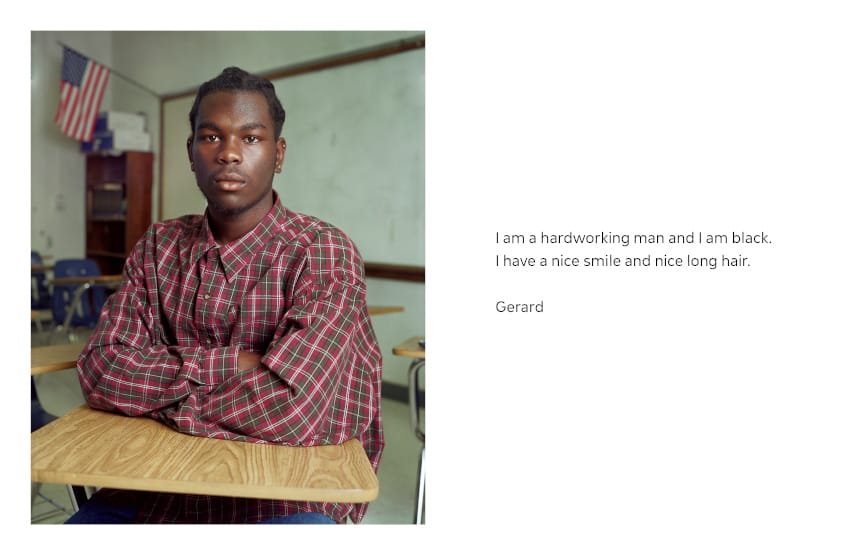 An American Project
The exhibition will be presented thematically and in chronological order, to underline the continuity of Bey's exploration of studio portraiture, street photography, and American history.
Among the highlights will be the photographer's first series called Harlem U.S.A. made between 1975 and 1979. Bey was born in Queens, but was attached to Harlem where many of his friends and family lived. This neighborhood, that stands as the heart of Black American culture, was revisited by the artist forty years later in his series Harlem Redux that will be also on display.
After using different formats and cameras, in 1991 Bey started using a 20 x 24 inch Polaroid View Camera. During that time, he captured incredible studio portraits of his friends and later youth he encountered at high schools and museums across the country. This led him to eventually work on a project Class Pictures between 2001 and 2006; these unpretentious portraits of high school students accompanied by text unravel numerous insights in terms of class, race, and gender. This and two recent series, The Birmingham Project (2012) and Night Coming Tenderly, Black (2017) that critically examine significant chapters of African American history, will also be on view.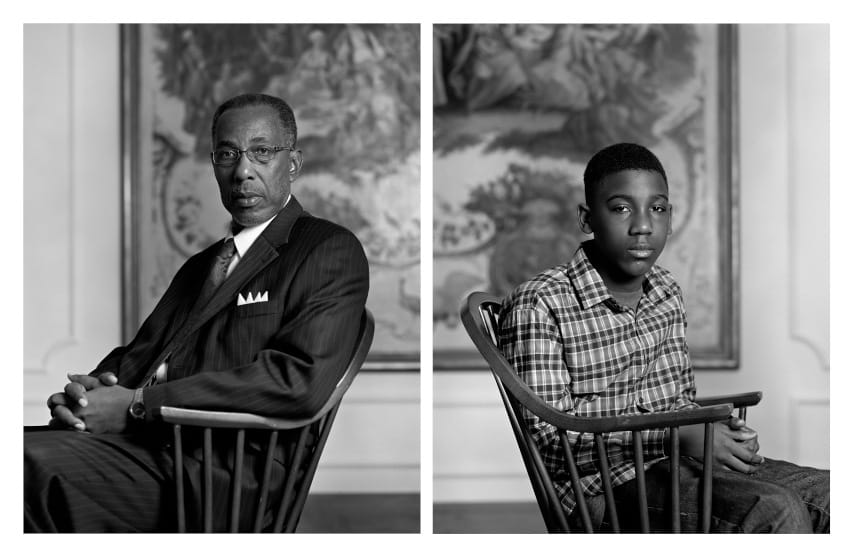 Dawoud Bey at the Whitney
The exhibition is accompanied by a catalogue featuring two of his most recent project mentioned above, as well as other illustrations and several contributions from esteemed scholars.
Dawoud Bey: An American Project will be on display at the Whitney Museum of American Art from 17 April until 3 October 2021.
Featured image: Dawoud Bey - Three Women at a Parade, Harlem, NY, 1978. Gelatin silver print, 11 x 14 in. (27.9 x 35.6 cm). © Dawoud Bey; A Young Man Resting on an Exercise Bike, Amityville, NY, 1988. Inkjet print, 30 x 40 in. (76.2 x 101.6 cm). © Dawoud Bey and courtesy of the artist, Sean Kelly Gallery, Stephen Daiter Gallery, and Rena Bransten Gallery; Betty Selvage and Faith Speights, Birmingham, AL, 2012. Inkjet prints, 40 x 64 in. (101.6 cm x 162.56). Rennie Collection, Vancouver. © Dawoud Bey. All images courtesy The Whitney Museum of American Art.