A painter, designer, geometric visionary and a founding member of the infamous Melbourne collective Awol Crew, Deams has been influencing the Melbourne street art scene for over a decade. Following a hugely successful exhibition in 2006, Deams art is returning to the Backwords Gallery in his second exposition at the venue. Titled Transitions, the latest body of work demonstrates a significant progression and sophistication of his characteristic approach to painting, as well as abstraction. The display will feature ten larger works on canvases, two very large feature pieces, as well as a collection of smaller study works. His work continues to explore aesthetic and interpersonal relationships through compositional conversations in form and texture.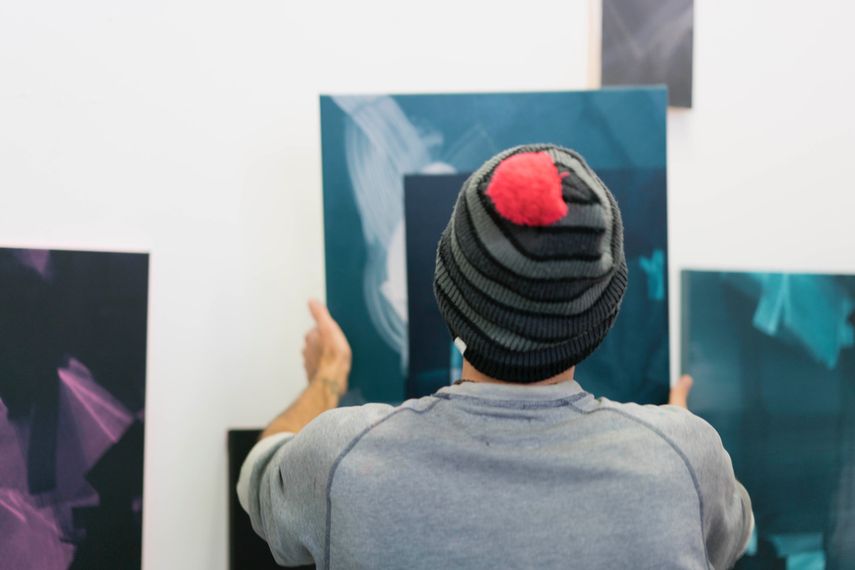 The Practice of Deams
The work of Deams reflects a graphic tapestry of graffiti art, graphic design, and Abstract Expressionism. Sourcing inspiration from his observations of architecture, textiles, and repetition in nature, Deams has developed his distinctive style characterized by graphical geometries. Having an intuitive approach to the painting process, his work oscillates between tangible and intangible forms and realities. Discovering links between the impressions of his childhood and his current ideas and experiences, Deams approaches his practice with a remarkable dedication. His current themes stem from exploring balance, transience, emotional and aesthetic relationships, aiming to achieve a state of flux in his works. His process is characterized by spontaneity and freedom, yet always in harmony with deep thinking and careful research. Constantly building order and introducing chaos to achieve a harmony between elements, Deams creates multiple interrelating narratives.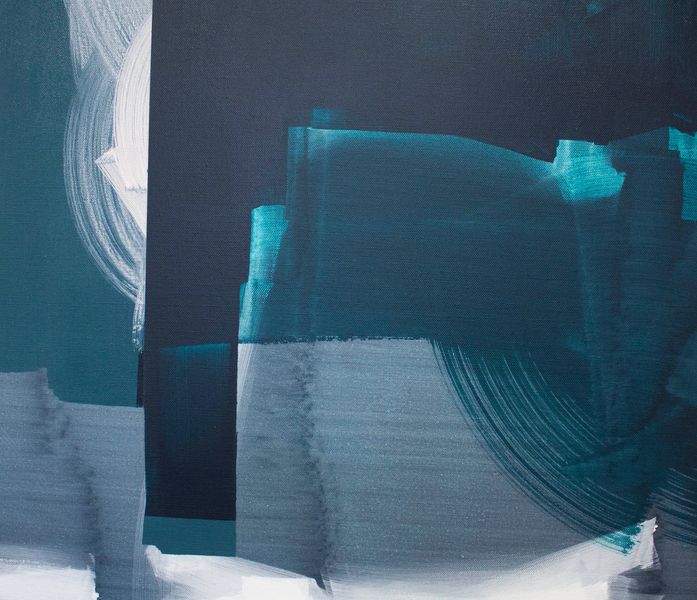 The Transition
The latest body of work by Deams perfectly embodies the purportedly chaotic yet evidently directed nature of energy and form in a state of transition. As it is usually evident in his work, this transient metamorphosis allows us to see both the future of the artist's practice and the diversity of his past explorations. Though employing expressionist techniques, his characteristic brushstrokes and a multi-layered process break completely new grounds. Evoking a deep sense of change, his work is evolving continuously and fearlessly. Deams is certainly a young rising abstract artist to watch.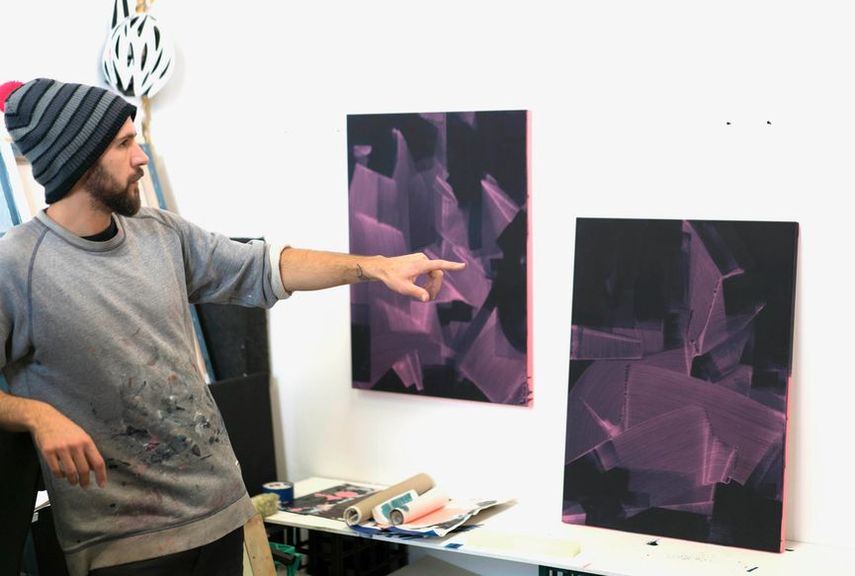 Deams Art at Backwoods Gallery
In the lead-up to his solo exhibition at Backwoods Gallery in Melbourne, Deams will paint two large landscapes in-situ at the gallery as part of his two-week studio residency. During the residency, the gallery will organize studio visits for collectors to witness the artist's process and have a chat with him about his practice. The bookings will be taken between May 13th and May 16th. The exhibition Transition will be on view from May 19th until June 4th, 2017.
Featured images: Deams - Transition, Hero 2; Deams Art; Deams Art (detail); Artist Studio Visit, photo by Tom Groves. All images courtesy of Backwoods Gallery.