At the current state of affairs in the United States that culminated with the horrifying murder of George Floyd, it is more than relevant to speak about the unbearable burden of racism that unfortunately still harms various societies around the globe. By revisiting black histories and the experiences most often affiliated with the racial intolerance, exclusion, and repression, we are able to learn more to comprehend our own (white) privileges.
A good starting point is the practices of artists dealing with these subjects for a couple of decades already, and one of them is certainly the American photographer and educator Deana Lawson who came to prominence in the early 2000s for her raw, yet highly sophisticated compositions, and the depiction of black cultural symbols.
Currently at Kunsthalle Basel is an exhibition of her latest series as part of the 34th Bienal de São Paulo – Though it's dark, still I sing, a manifestation postponed due to the coronavirus pandemic.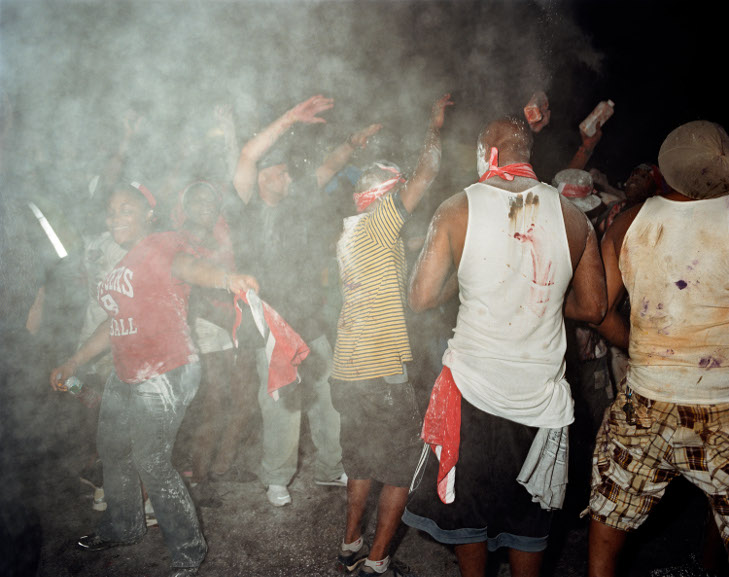 Exploring Blackness
Deana Lawson's practice is rooted in traditional aesthetics on the scale from photographic and figurative portraiture to social documentary aesthetics, yet it revolves around issues of spirituality, intimacy, sexuality, family, and Black aesthetics that are articulated through a well-balanced socio-political prism.
Throughout the years, her photographs were featured in numerous museums and galleries across the country, and after receiving the prestigious Guggenheim Fellowship In 2013 Lawson's work became more internationally recognized.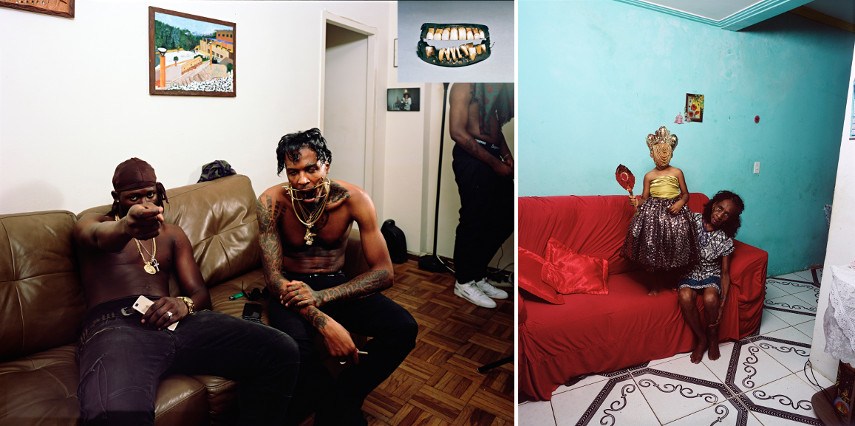 The New Series
For the 34th Bienal de São Paulo, Lawson was invited to visit the northeastern state of Bahia, in Brazil where she released a set of photographs that depict people and places that are nurturing the cultures of the African diaspora including gastronomy, music, and the rites.
Lawson decided to focus on the ways gender, physicality, and identity are expressed in the context of black representativeness. These intimate and sensitive photographs mostly produced in private interiors are carefully staged and based on drawings and sketches the artist produced before each session.
Saturated with ambiguity, voyeurism, and theatricality, Lawson's works unravel the world fueled with sort of liberation.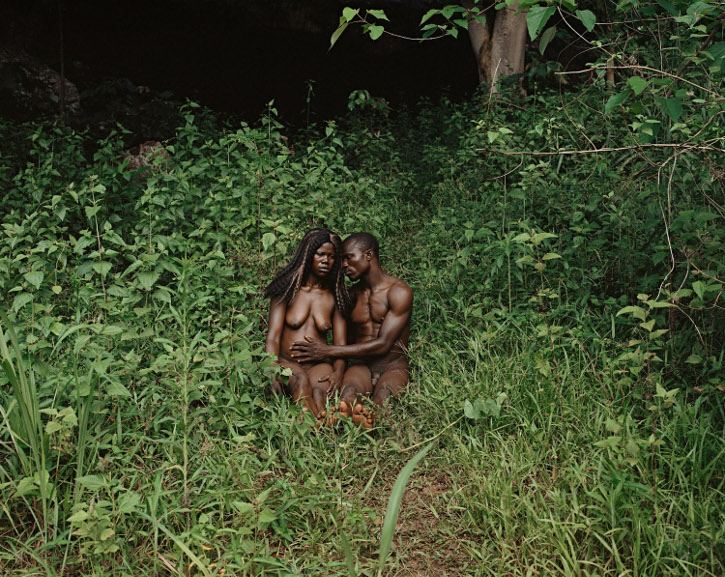 Deana Lawson at Kunsthalle Basel
The current exhibition includes a selection of twenty large-scale photographs, a series of smaller pieces, and videos, most of them shown for the first time. After this presentation, a large number of these works will become part of the group show scheduled to take place in São Paulo begging this Autumn. One of the curators of Bienal de São Paulo, Jacopo Crivelli Visconti said:
The 34th Bienal de São Paulo largely revolves around a reflection on the importance of the context that surrounds an artwork. In that sense, the partnership with Kunsthalle Basel on an exhibition as Centropy is highly symbolic: each of Deana Lawson's images tells a story, and that story is likely to be understood and felt in profoundly different ways in places like Basel and São Paulo.
Centropy will be on display at Kunsthalle Basel until 11 October 2020.
Featured image: Deana Lawson - Chief, 2019. © Deana Lawson. Courtesy of the artist and Sikkema Jenkins & Co., New York.