The works of the American artist Deborah Claxton only look like oil paintings. However, these are intricately layered works made of small pieces of paper, hand-cut, pierced and glued to a board. An artist interested in sculpture, drawing and photography, she managed to combine all these skills to create stunning, realistic images. Fond of the idea of assembling images by using vivid, untouched colors, she find this technique perfect for her practice.
Claxton's latest body of work is currently on view at Woodward Gallery. Titled Cut Paper Cut, Hand-Cut Paper Paintings, the exhibition will bring together the artist's ultimate themes such as engaging places, expressive figures and floral still lifes, all inspired by her own photography.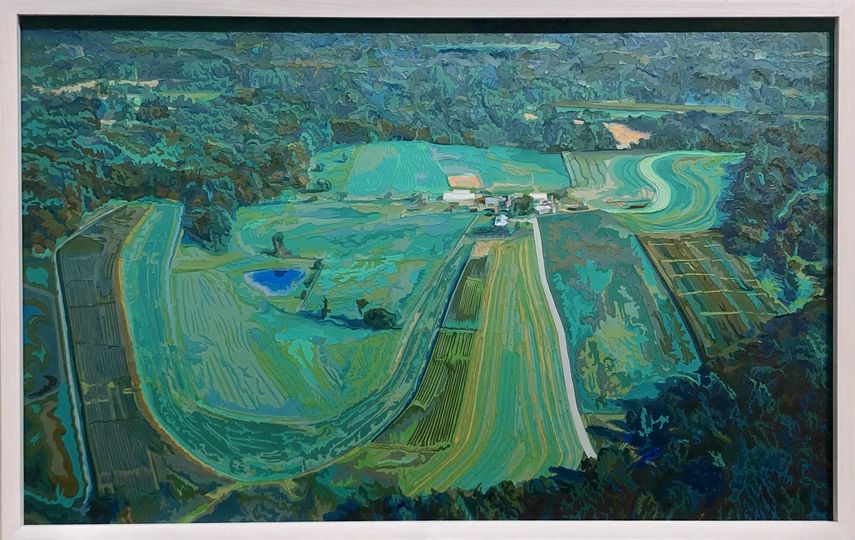 The Practice of Deborah Claxton
The intricate layering and weaving of paper is what makes Deborah Claxton's works unique. She has developed an innovative form of art by painstakingly cutting and attaching brightly colored pieces of paper onto a canvas, resulting in pictures that are striking and unusual.
So unbelievably genuine, Claxton's art is very time-consuming, but this seemingly tedious technique is where the artist finds a sense of peace and accomplishment. With roots in sculpture and drawing and a great passion for the materials, she finds it wonderful that she is able to put together all the things she loves.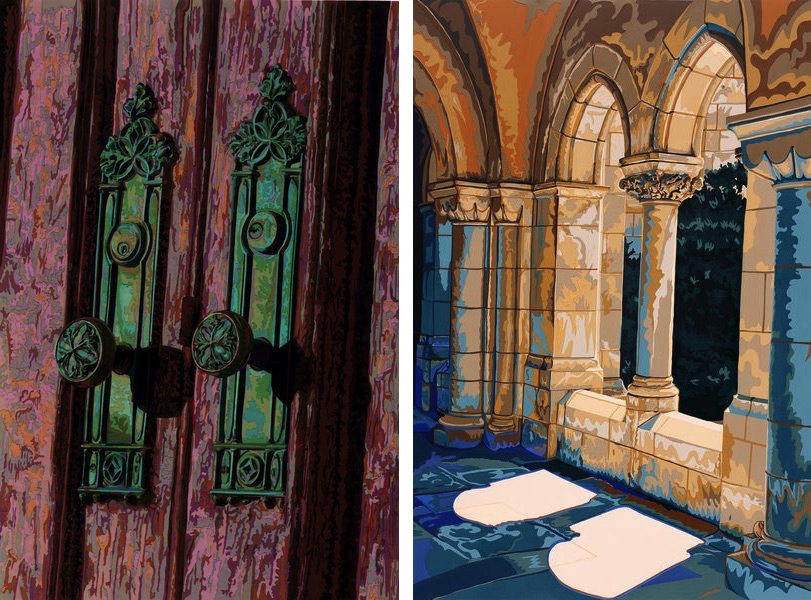 The Working Process
The artist's process is as minutiose and intricate as it appears from looking at her work, taking several stages. She first beginning with outlining her subject, followed by drawing more details and deciding which color will occupy which section. In this phase, she painstakingly draws a map with hundreds of designated numbered points of color.
The individual shapes from the design are subsequently transmitted to the accordingly colored papers, cut by hand and applied on the board with adhesive. This is where her elevated sculptural awareness comes into play as she expertly layers tiny bits of colored paper into collage format. The last stage is applying a number of layers of varnish to protect the image. The resulting works are awe-inspiring, with hints of shadow and light that only someone with acute senses could envision.

Deborah Claxton Exhibition at Woodward Gallery
The exhibition Cut Paper Cut, Hand-Cut Paper Paintings will be on view at Woodward Gallery in New York from September 25th until November 8th, 2019.
The reception with the artist present will be held on September 25th, from 6 to 8 p.m.
See the show's digital catalog here!
Featured images: Deborah Claxton - Fern, 2006. Hand-cut archival paper on archival board, 19.25 x 29 inches; 48.9 x 73.7 cm; Dogwood, 2001. Hand-cut archival paper on archival board, 30 x 40 inches; 76.2 x 101.6 cm; May Radiance, 2004. Hand-cut archival paper on archival board, 31 x 37 inches; 78.7 x 94 cm; Praying Mantis, 2004. Hand-cut archival paper on archival board, 9 x 11 inches; 22.9 x 27.9 cm. All images courtesy of Woodward Gallery.