In their upcoming exhibition, MOCA LA will be presenting works by Barbara Bloom, Andrea Fraser and Louise Lawler that play with various methods of the presentation and display of art.
Titled Décor: Barbara Bloom, Andrea Fraser, Louise Lawler, the exhibition is centered around Bloom's installation The Reign of Narcissism from 1988-1989, a personal museum devoted to her own likeness presented as a full-scale faux-neoclassical period room.
Both Fraser and Lawler are involved in exploring different ways décor carries meaning. Their video and photographs focus on images in museums and architectural details of institutions that are often overlooked.
The Reign of Narcissism
A constructed room dedicated to a fictionalized version of Barbara Bloom, the installation revels in the slippage between interior decorating and museum display. Replete with self-portraits that take the form of crown models, tea sets and chocolate displays in vitrines, gilded chairs, vanity mirrors and plaster busts of the artist, the room makes a parody of the monomania that can consume collectors.
As the artist herself explained, it is "less related to Freudian narcissism than it is to the narcissistic aspects of art-making and collecting." Taking the apparent form of an octagonal period room, the overall effect of this elegant, subtle and ironic work is ultimately quite eerie.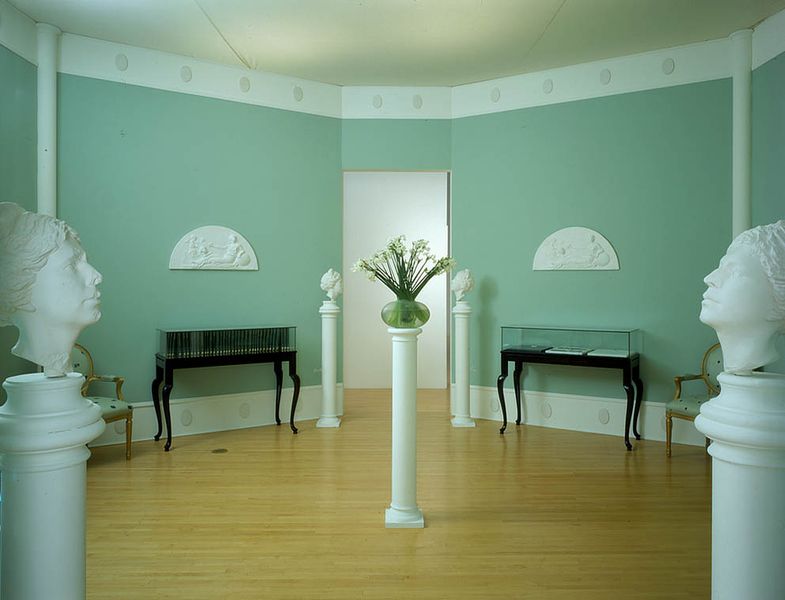 The Work of Andrea Fraser and Louise Lawler
A provocateur, professor and performer, Andrea Fraser seeks to reveal the full force of the ideologies and power structures that govern the art world, asserting the autonomy of critical art by increasing the disenchantment with the concept of artistic freedom. Engaged in wide-ranging institutional critique, she challenges the very structures that make her work possible.
An American conceptual artist and photographer, Louise Lawler is well-known for her critical framing of art institutions. Emerging in the 1970s as part of the Pictures Generation, she established her signature style in the early 1980s, when she began taking pictures of other artists' works displayed in museums, storage spaces, auction houses, and collectors' homes. In her practice, she focuses on questioning the role of commercial forces in determining the art's original value.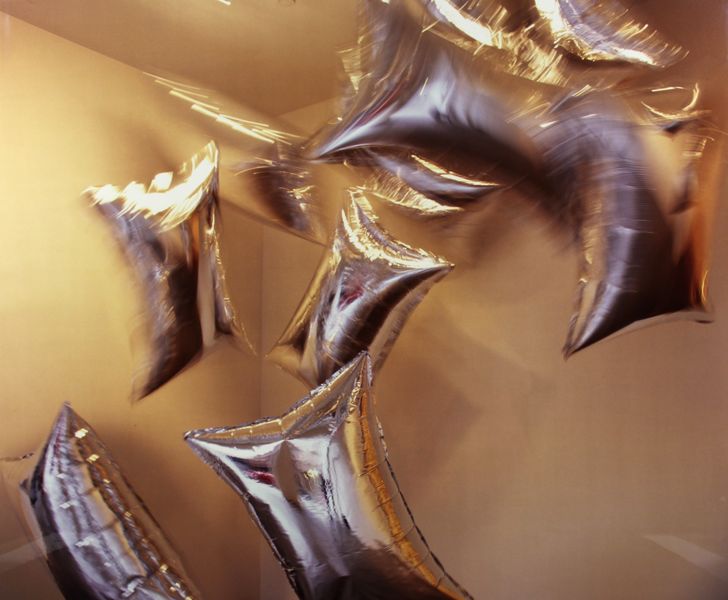 Barbara Bloom, Andrea Fraser and Louise Lawler
Curated by Rebecca Matalon, the exhibition Décor: Barbara Bloom, Andrea Fraser, Louise Lawler will be on view at MOCA Pacific Design Center in Los Angeles from April 28th until July 15th, 2018.
Featured image: Barbara Bloom - The Reign of Narcissism, 1988-89. Mixed media installation, 144 x 240 x 240 in. (365.8 x 609.6 x 609.6 cm). The Museum of Contemporary Art, Los Angeles, gift of the Frederick R. Weisman Art Foundation, Los Angeles, California, courtesy of the artist and David Lewis Gallery, New York. All images courtesy MOCA LA.