Coming from the context of urban spaces, street art now lives in the cultural spaces of galleries, virtual communities, public discourses and recently it has become an object of appropriation by the popular culture and the mainstream symbolism of contemporaneity. Art pieces that have come to existence on the walls of cities reached the highest peaks of the contemporary art market. Moreover, the discussion on the meaning of street art resides in the halls occupied by scholars and their students, who ponder the interaction between notions of Visual Art, Conceptual Art, Performance Art and ways of articulating these art forms into the world of street art. It is clear that we are past the point of formulating street art definition as simple as a specific movement or a particular subculture. Surely, saying that it may represent an extraordinary hybrid form of artistic expression would be taking the easy way out.
However, if we were to express the relatively stable stances which could form an explanation of what is street art, they would at least include the following: 1. Street art incorporates a strong devotion to social activism (although this is not always the case, it seems that this was an attribute of artwork that survived the test of time), 2. Street art represents a phenomenon that is, through self-transformation, constantly transforming the reality of contemporary art and finally, 3. Street art, as a particular practice, has a role in shaping and constructing new cultural discourses.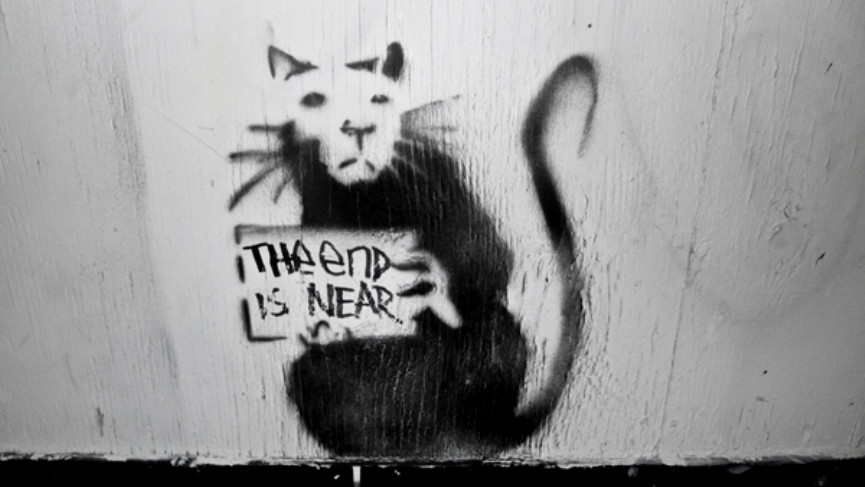 Editors' Tip: Trespass: A History of Uncommissioned Urban Art by Carlo McCormick
This extensive volume traces the beginnings and the rise of graffiti and urban art, as well as its global reach as a fringe visual movement and as a social phenomenon and artistic expression of today's youth. With an exclusive preface from Banksy, Trespass presents the full history of street art, its international spread, as well as the technical developments. Featuring works by 150 renowned artists such as Miss Van, Jean Tinguely, Keith Haring, Barbara Kruger, Jenny Holzer, Gordon Matta-Clark, Billboard Liberation Front, Guerrilla Girls, and Banksy, the book connects four generations of street art practitioners. The book is divided into thematic chapters that are prefaced by a brief essay, placing the street art in a thought-provoking context to the history, politics, protest, and illicit performance of self-expression in the social space.