The latest exhibition at Galerie Thaddeus Ropac will gather impressive names of contemporary art to explore the notion of lingering. Titled Déjeuner sur l'herbe, the show references Edouard Manet's groundbreaking painting, but more importantly, it uses it as a point of departure to explore the complex span of interpretations related to it. This comprehensive show will bring together works by Jules de Balincourt, Stephan Balkenhol, Ali Banisadr, Georg Baselitz, Miquel Barceló, Cecily Brown, Jean-Marc Bustamante, Matali Crasset, Elger Esser, Antony Gormley, Adrian Ghenie, Secundino Hernandez, Alex Katz, Anselm Kiefer, Richard Long, Farhad Moshiri, Patrick Neu, Imran Qureshi, Yan Pei-Ming, Daniel Richter, Gerwald Rockenschaub, David Salle, Elaine Sturtevant, Wolfgang Tillmans, and Erwin Wurm.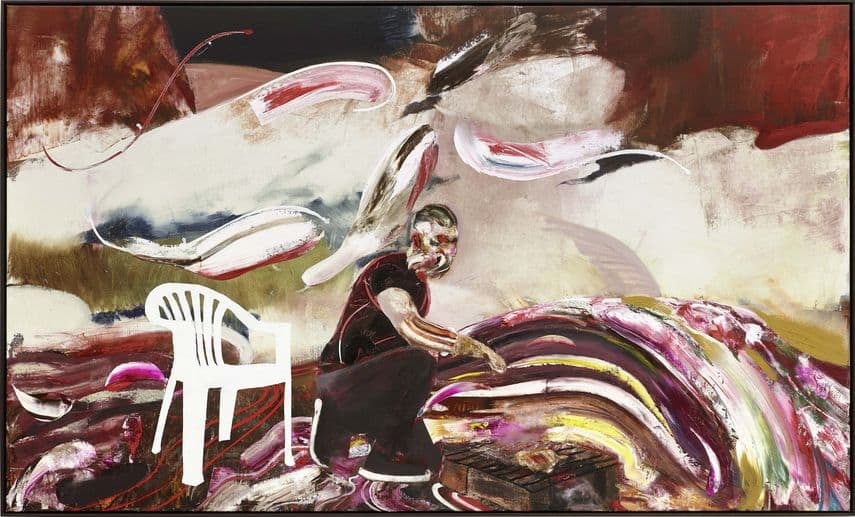 A Contemporary State of Being
Similar to the way Manet initiated a new freedom from traditional subjects and modes of representation, each work featured in the exhibition intentionally takes the landscape genre as a way to capture a contemporary state of being. Questioning the appropriation and circulation of this archetype in visual culture, these artists often adopt a critical approach towards our overstimulated ways of being. While some of them invite us to think about recreation and socializing, others emphasize the tension between nature and culture. In these works, the human figure is depicted in a variety of ways. While it takes a central stage in some pieces, often referring to gender politics, it appears as a mere trace in others.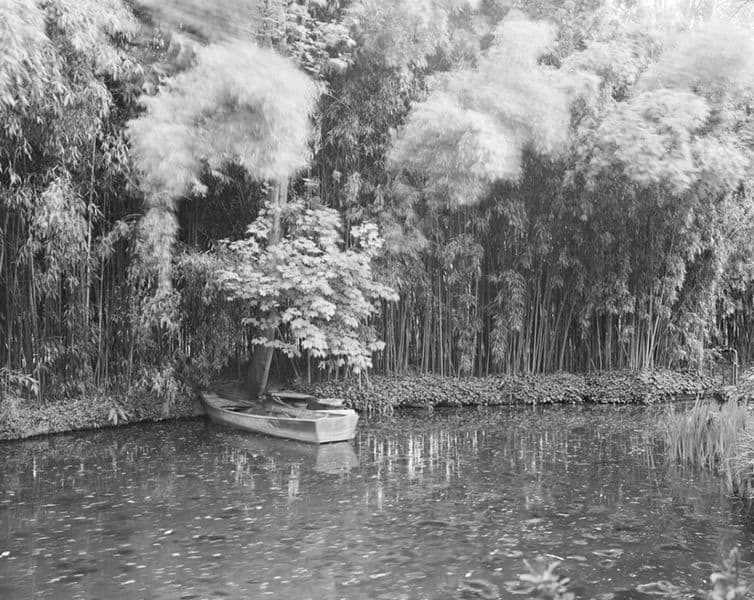 Exhibition Highlights
While works of Daniel Richter or Wolfgang Tillmans explore the idealized, imaginative space of sexuality, Georg Baselitz stresses the ambiguous presence of bodily decay in his large scale painting Bilddrei from 1991. Bringing together the unevenly shaped pieces of slate in the geometric structure of a circle, the piece Blue Ston Circle by Richard Long illustrates the relationship between man and nature. On the other hand, Gerwald Rockenschaub brings linear structures, individual geometric forms and color fields in order to change the perception of architectural, social and cultural space. While Yan Pei-Ming's International Landscape from 2006 depicts a neutral scene, a non-place with an uncanny atmosphere, Eldger Esser portrays stillness in his photographs, giving us an eeriness and a sense of the sublime. Painting with a flesh-like treatment of forms, Cecily Brown explores the emotions associated with touch, pleasure, and passion.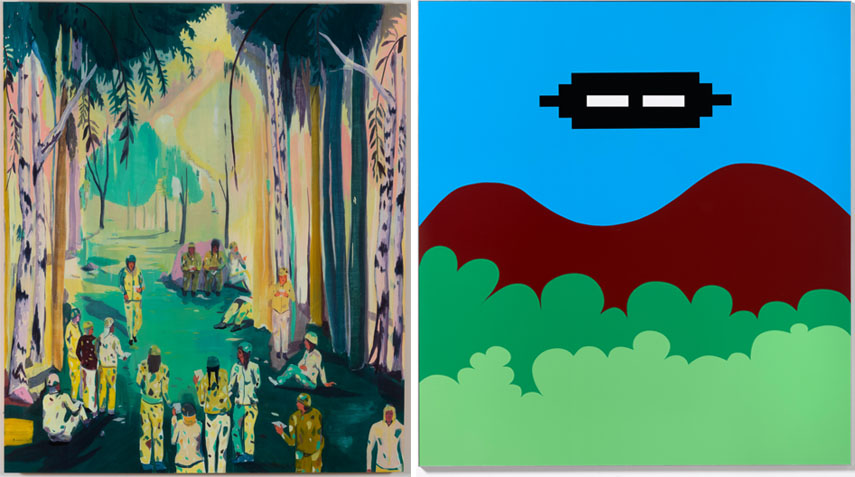 Group Exhibition at Galerie Thaddeus Ropac
All the works exhibited in the show are imbued by personal or social narratives, at the same time reasserting the role of subjectivity in the contemporary flow of imagery. The exhibition Déjeuner sur l'herbe will be on view at Galerie Thaddaeus Ropac in Paris from September 9th until October 11th, 2017. The opening reception will be held on Saturday, September 9th, from 2 to 6 p.m.
Featured images: Alex Katz - Three Cows, 1981. Oil on canvas, 243.8 x 367 cm (96 x 144.5 in) © Alex Katz / Adagp, Paris, 2017; Daniel Richter -  The Message, 2014. Oil on canvas, 63 × 82 7/10 in 160 × 210 cm; Cecily Brown - Crapolette, 2003. Oil on canvas, 183 x 244 cm (72.0 x 96.1 in) © Cecily Brown, Photo: Charles Duprat; Antony Gormley - POSE IV, 2016. Cast iron, 127 x 221,5 x 157 cm (50 x 87,2 x 61,81 in) © Antony Gormley, Photo: Stephen White, London; Anselm Kiefer - Die bösen Mütter, 2007 - 2011. Oil, emulsion, acrylic, shellac, chalk, branches, wood and iron on canvas, 380 x 560 x 70 cm (149.61 x 220.47 x 27.56 in). Photo: Ulrich Ghezzi; All images courtesy of Galerie Thaddaeus Ropac.