Bob Marley was undoubtedly the most influential Jamaican musician of all time. Worshiped by millions, he did more than anyone else to popularize reggae around the globe. Moreover, Bob Marley was a humanist, a hero figure, a Pan-African freedom fighter. "He wasn't a very tall man, but he was a giant of a man," says Dennis Morris.  It was while skipping school to wait for Bob Marley to arrive for his sound check at the Speak Easy Club on London's Margaret Street that Dennis's music photography career really began. Bob Marley was so taken with the young teenager who was waiting for him that he invited Dennis to come along and take pictures on their upcoming tour. Dennis packed his bag and jumped on the bus.

Speakeasy
Morris' first photographs of Bob taken at the Speakeasy in 1973 are grainy and dimly lit - just one spot of light catches the instantly recognizable features. The expression on Marley's face is intense such was his total immersion when on stage. Other photographs in Morris's reportage-style collection capture Marley backstage, on the tour bus and at home in Hope Road, Kingston, Jamaica. They are all intimate images but they focus on the public Bob Marley.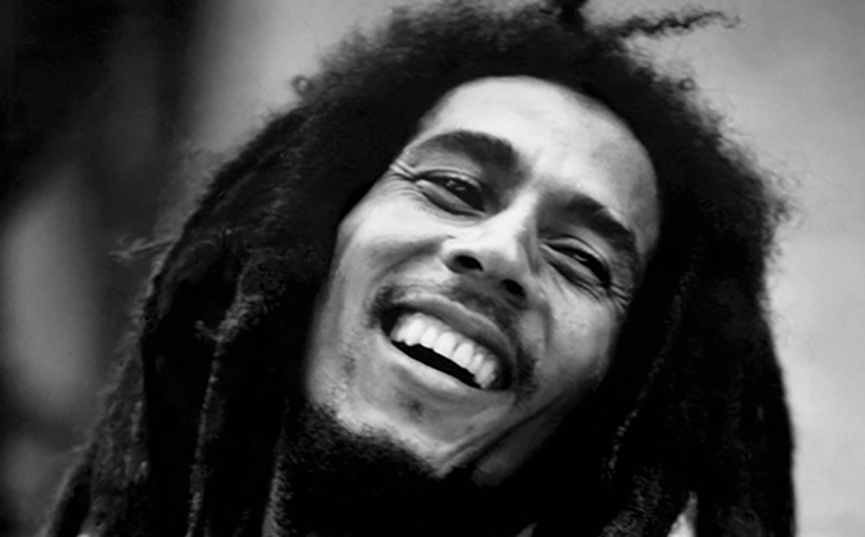 Shepard Fairey and Dennis Morris
The exhibition at Known Gallery consists of 28 intimate portraits and live shots of Bob Marley in black and white and color taken by Dennis Morris. A special collaboration print signed by both Shepard Fairey and Dennis Morris featuring one of the photographer's iconic images of legendary musician will be released on opening night on March 29. Major focus of the print is on the face, especially the eyes. Bob Marley is shown as a saint, with a slight hint of the halo in the background. Palette is dominated with black color and warm hues of orange and gold.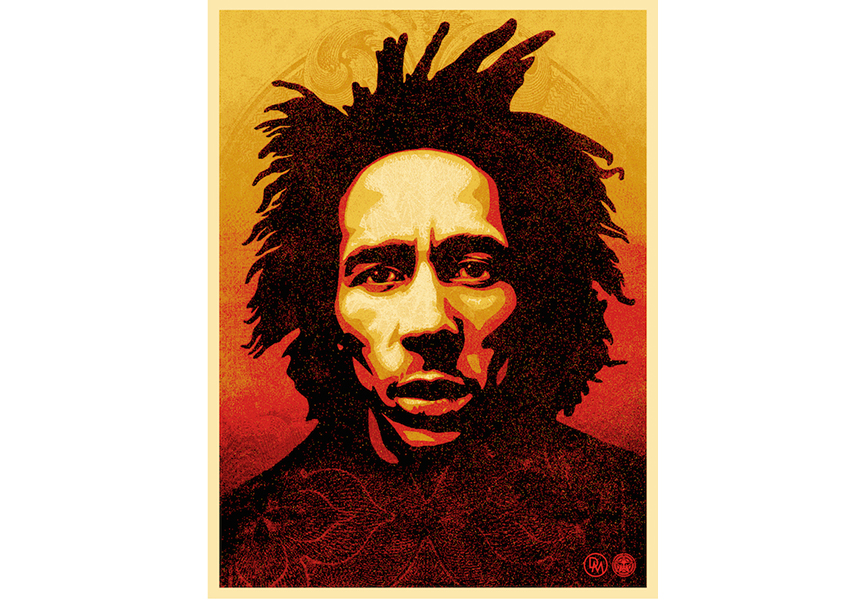 Superman is Dead
This is not Fairey and Morris' first collaboration. The artists have cooperated on the "SID: Superman Is Dead" show last year that paid homage to Sid Vicious, bassist for the Sex Pistols. It is also worth mentioning that Dennis Morris' photograph of the Sex Pistols backstage at the Marquee Club served as the inspiration for Fairey's 2006 print "Filth and Fury".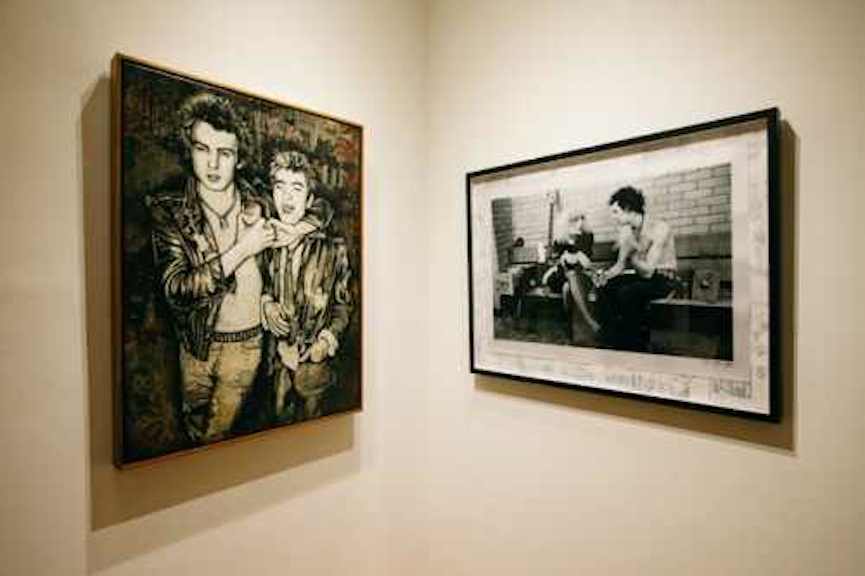 Icon
The whole exhibition is a tribute to the iconic figure as Bob Marley. This is a chance to see him through the eyes of Morris and to feel the giant visually for a moment rather than through music. Immersive portraits of Bob Marley will be on display for two weeks, from March 29 to April 12.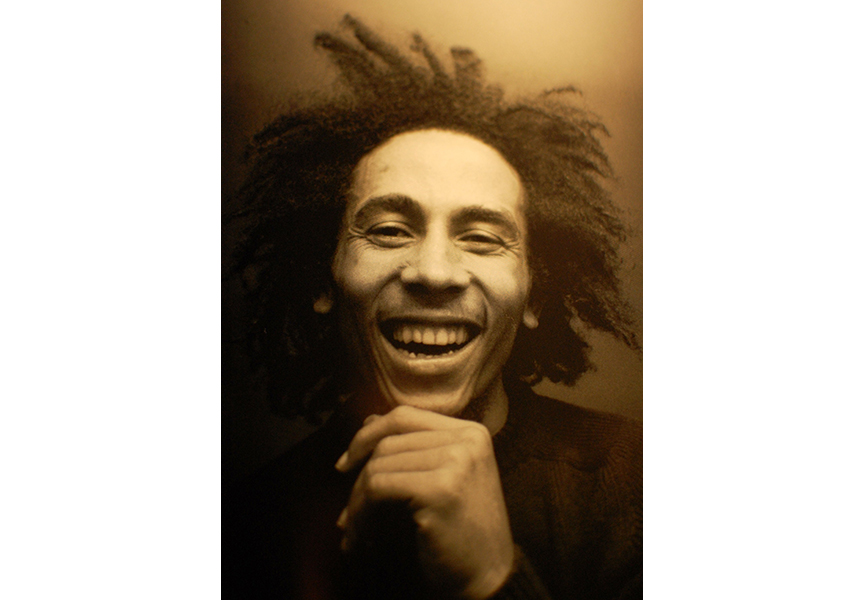 About Dennis Morris
Dennis Morris is a British-based artist who has used the camera more than 20 years to immortalize some of the extraordinary individuals. Dennis Morris started his career at an early age. He was 11 years old when one of his photographs was printed on the front page of the Daily Mirror. A camera fanatic since the age of eight, Dennis was known around his East End neighborhood as "Mad Dennis," due to his preference for photography over football. Morris started making a name for himself as a teenager by capturing enduring images of Bob Marley. His photographs of Marley and The Wailers became famous the world over, appearing on the cover of Time Out and Melody Maker before Dennis had even turned 17. Soon after, he became the Sex Pistols tour photographer. His work is closely associated with music, having created some of the most iconic and memorable images of Bob Marley and the Sex Pistols as well as the Marianne Faithull Broken English album cover, but he has also captured the essence of the Sikh community of Southall (UK), the collection was subsequently bought by English Heritage.
Dennis Morris continues to photograph the leading musicians of the time, such as Bush, Oasis, and The Prodigy. Several books of his work have been published, including Bob Marley: A Rebel Life, Destroy on the Sex Pistols and Growing Up Black, a chronicle of Black Britain in the 60s and 70s. He has been exhibited internationally and his photographs are included in prestigious public and private collections, such as the Victoria and Albert Museum, London, and have appeared in numerous publications, including Rolling Stone, Time, GQ, Vogue, W, Frieze; Lipstick Traces: a Secret History of the Twentieth Century by Greil Marcus, Century by Bruce Bernard, and 100 Days of Active Resistance by Vivienne Westwood.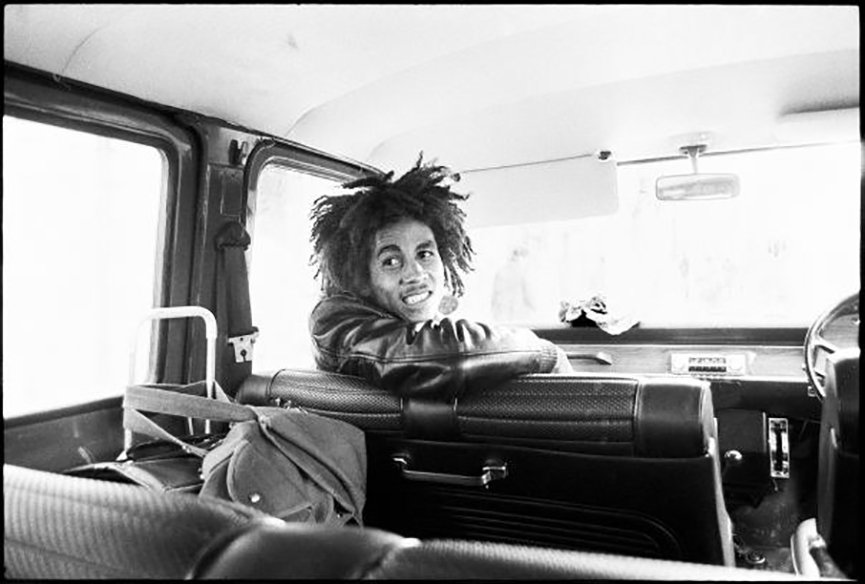 Photo Credit: Dennis Morris