A Berlin-based photographer, Denny Walentin is captivated by the nude male form. He grew up in a village in Northern German and has completed a professional photograph-apprenticeship at the renowned LBS PHOTO+MEDIEN in Kiel in Germany. Having a passion and love for a unique tonality and special flair, his style has a certain Victorian sensibility. Mostly in black and white, his photographs are quite exquisite and enigmatic. Since he is fascinated with people, his work is mostly portrait-orientated. He loves watching them, and sharing fantasies with them, and in a way, he feels like a voyeur. Due to his subject, his work is often dubbed as erotic, and hence. provocative. Besides photographic influences, he also finds his inspiration in French Cinema. As he explains, it doesn't lie, it shows the life as it is. He chooses his models carefully, developing a very intimate and close relationship with them in order for the magic to happen.
We have sat down with Danny to learn more about his passion and practice. In an exclusive Denny Walentin interview for Widewalls, we discuss nude photography, the concept behind his work, male sexuality, his working process, the balance between personal and commissioned work, influences and much more. Scroll down for the interview and enjoy!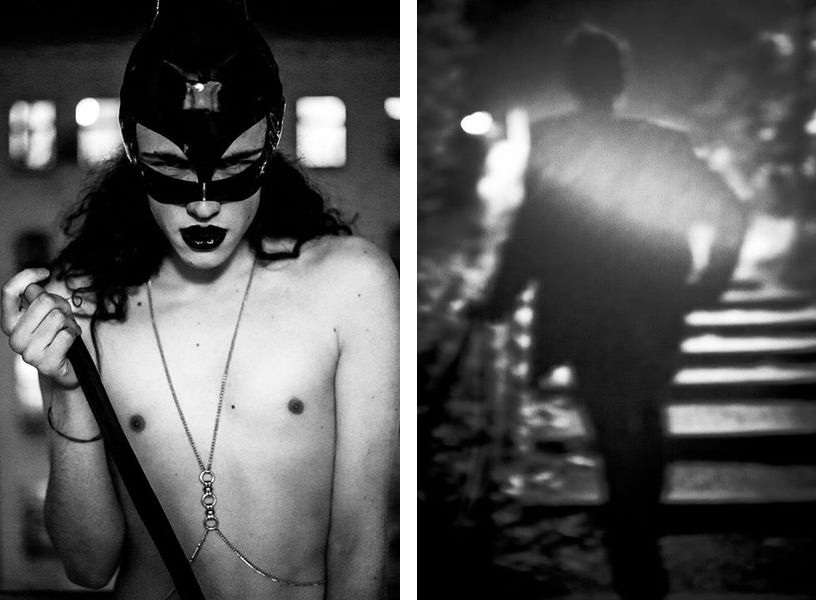 The Male Form and Eroticism
Widewalls: Your practice combines the male nude and portraiture. How did you develop an interest in this subject?
Denny Walentin: As a homosexual man, the sensual components of my personality. But also it might be the fact that have influenced me of course. I was always fascinated by the aesthetics in forms, colors and all of my surroundings, especially the nature. As soon as I got my first camera at the age of ten, I started to explore this beauty with it and that just kept going. Also, I find a lot of inspiration in mythology, as well as in German photographers from the early last century, such as Wilhelm von Gloeden and Wilhelm Plüschow who without a doubt had an ability to bring myths, beauty, (natural) nudity and erotica into one beautiful piece of work.
WW: Your photographs are often dubbed as erotic and provocative. How would you best describe your work and the concept behind it?
DW: As a journey to my inner wishes, hopes, lust, mind, my imagination and fantasies, but most of all as the manifestation of my curiosity of the other one, the one in front of my camera. Wishful also - as poetic, but that's a big word.
WW: The male form in your photographs is often portrayed as sensual, emotional and soft. Are you trying to break old stereotypes concerning male sexuality?
DW: I am a student of Gender Studies, so that plays its part. But also, I never believed the myths regarding gender. It's very simple to think men are only what culture says them to be, as well as women. Even if a society trains the male to hide parts of its personality and to highlight others, it remains somewhere in there. That's what I want to show. My vision of men is formed by the deep belief that we are just as sensual, emotional and soft as any woman (has to be), or that we at least could be, if allowed so.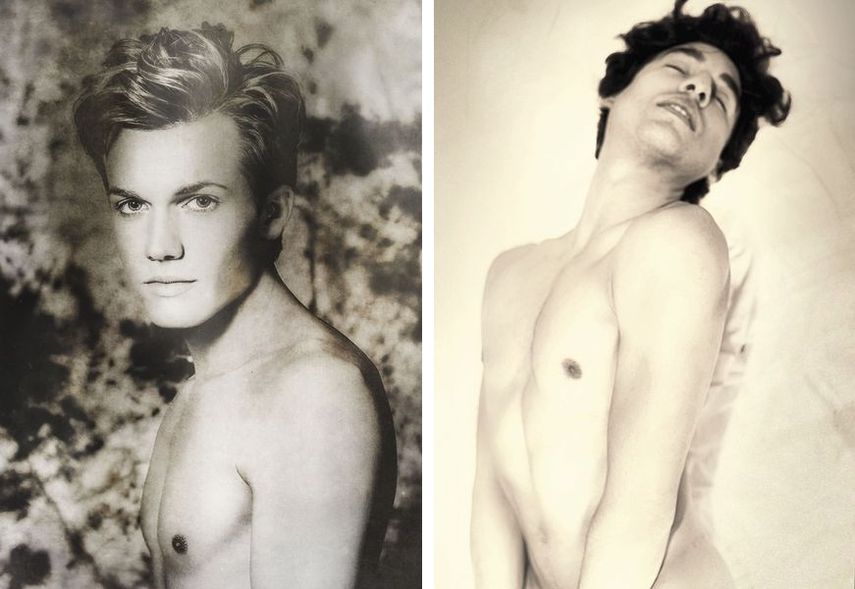 The Working Process
WW: How do you choose your models? Can you tell us more about your working process?
DW: If I see someone, on the streets, online, wherever, and feel inspired, drawn, attracted or just curious, I ask them if I am allowed to photograph them. If so, I imagine a concept of the shoot, imagine a picture and tell or show them with the written concept and some moods. Those could be colors, existing photos or a movie. If they are interested and open to it, we meet in the studio or other location. I do the make up myself most of the time since I don't want to break intimacy and make it like a commercial fashion shoot. Also, they are naked very often, and I want them to feel as comfortable as possible. I play some music that I think fits for the sought photographs and then we work together in a sensitive, sometimes funny, sometimes serious progress to make something beautiful. I very much like having guys in front of my camera that bring their own ideas, especially of their own beauty and eroticism, their looks. I like that, but I also like to propose my ideas of it and see how they translate it. After the shoot, it can take months for me to choose the photos I really want and to edit them in a way that fits my fantasies. That's the exhausting part, but the shooting itself gives me a lot of energy and I love the interaction of it.
WW: You describe photography as "Art, Reality, A Dream, Sex, Slavery, Everything". Could you elaborate on that?
DW: When art is dealing with all the other parts of life, such as love, grief, attraction, joy or other emotions, the mind, knowledge, everything, in a reflecting modus, and to bring this reflection down to something, like a painting, a play or photograph, then yes, I do arts. Although I never liked calling myself an artist, I think there is so much meaning in that label, that I just don't want to meet. But yes, if all this is art, then my dreams and sexual fantasies, my commitment to certain thinking or philosophy, my everything, is merged to those photographs. Also, not to forget it's all of those things coming from my model that plays its part in my work as well.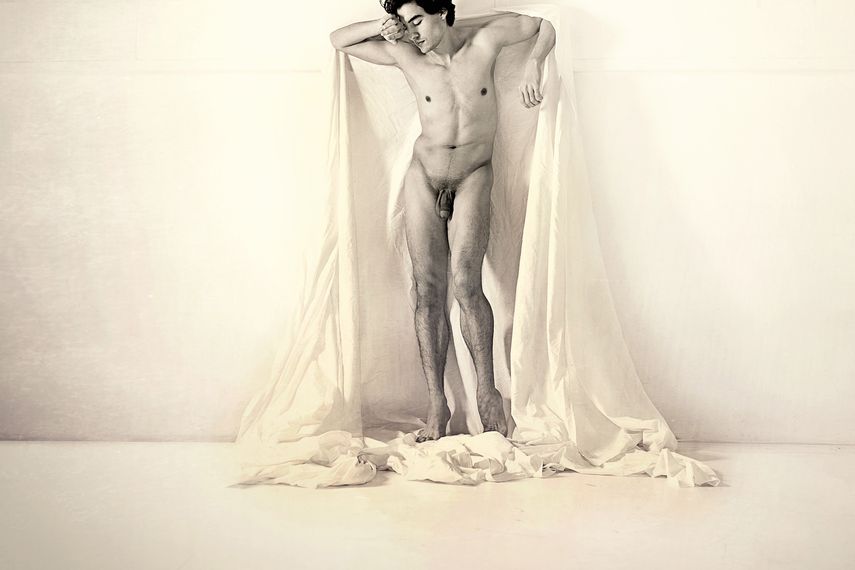 Personal Projects
DW: Besides personal series, your prolific oeuvre includes a variety of magazine editorials. How do you balance between personal and commissioned work? Is it difficult to maintain your visual identity in both of these fields?
Yes, it is, absolutely. For me, this difficulty was too strong at a certain point and that's why I simply decided to stop doing it. About one and a half year ago, I decided that the commercial part is just something I couldn't handle in this period of my life and that it was best for me to just work on my personal development and follow my inspiration and interests. Now I make photos first and when someone, a fitting magazine, for example, is interested in publishing, then I am happy to do so. Also, I have private customers who come to me for the portfolio they see and that is a wonderful way of working. If I understand that someone wants something I cannot give, it is better to leave it to someone who can, for the one who asked but also for me.
WW: Who were your influences and whose work do you admire the most today?
DW: The ones I mentioned before, but also Pierre et Gilles, Edward Steichen, Robert Mapplethorpe, Irving Penn and other photographers, but also other artists like painters, actors and so on.
WW: What are your future plans and projects?
DW: To further follow my curiosity and inspiration, to get better and better, to meet interesting personalities, be more daring, to explore beauty and stories, to show my work to interested people and to keep my love for it and them.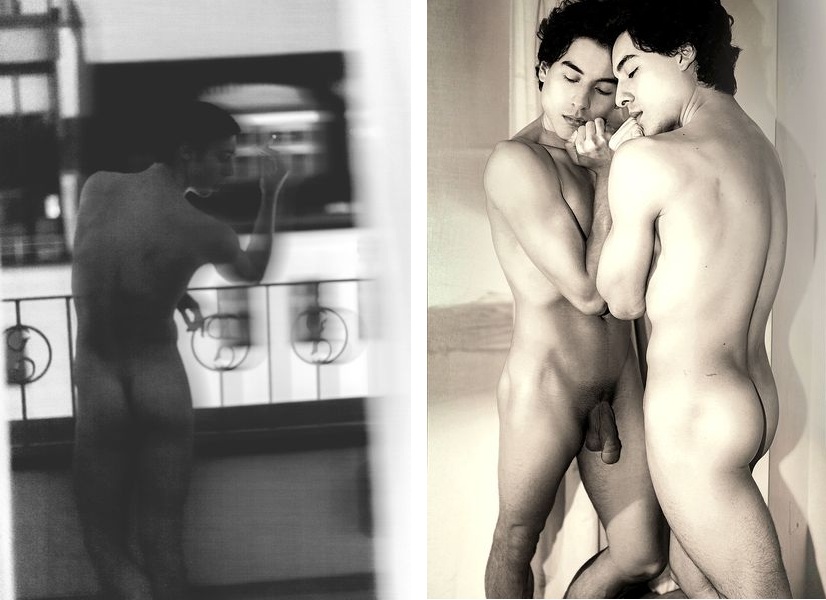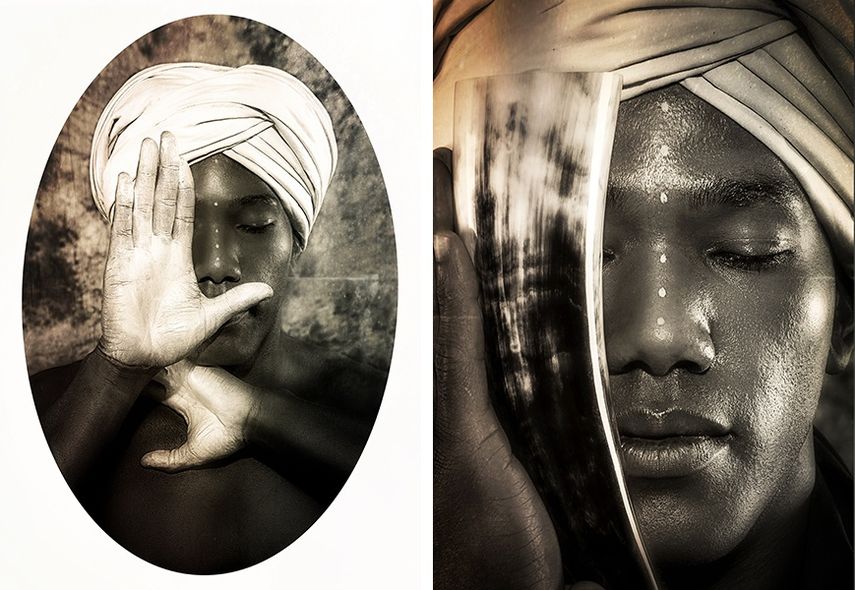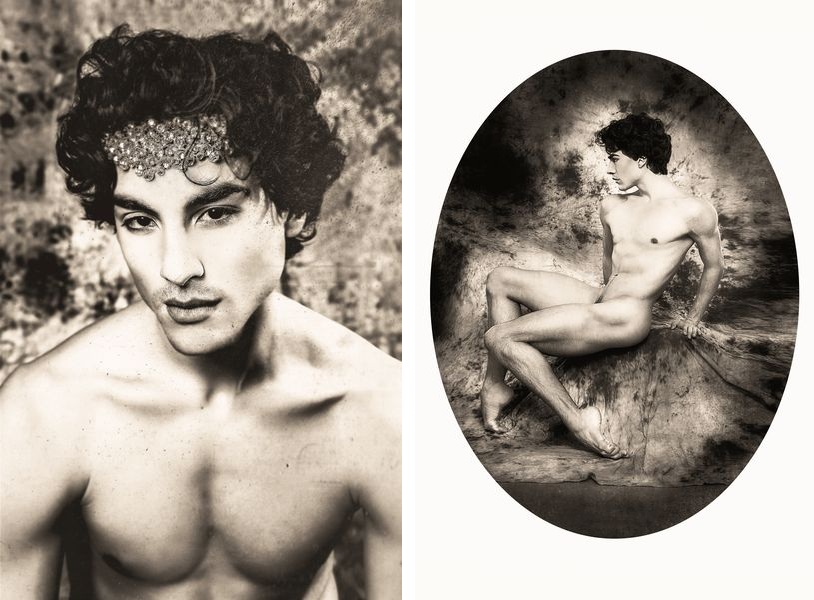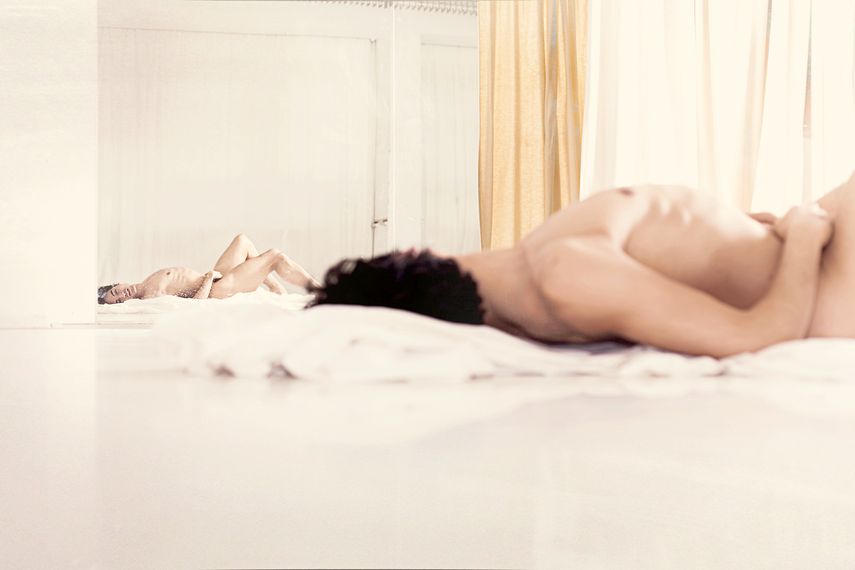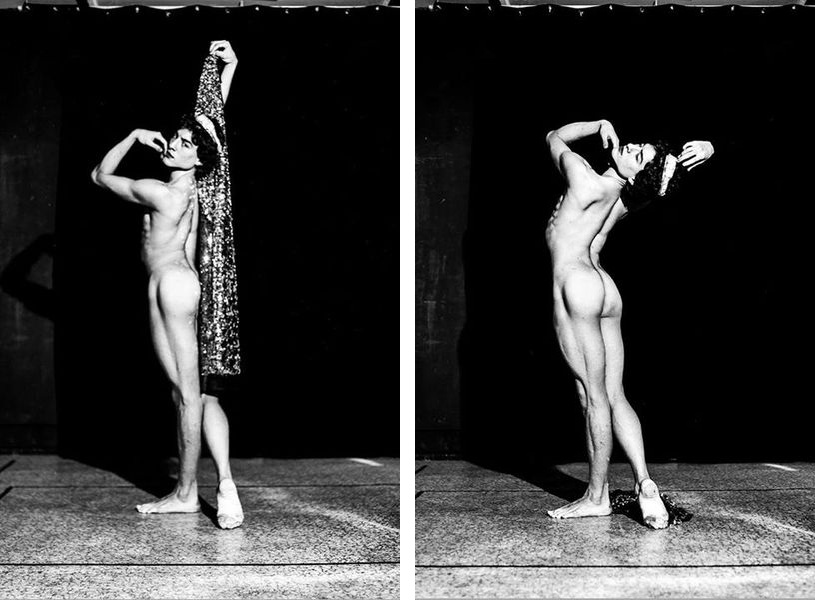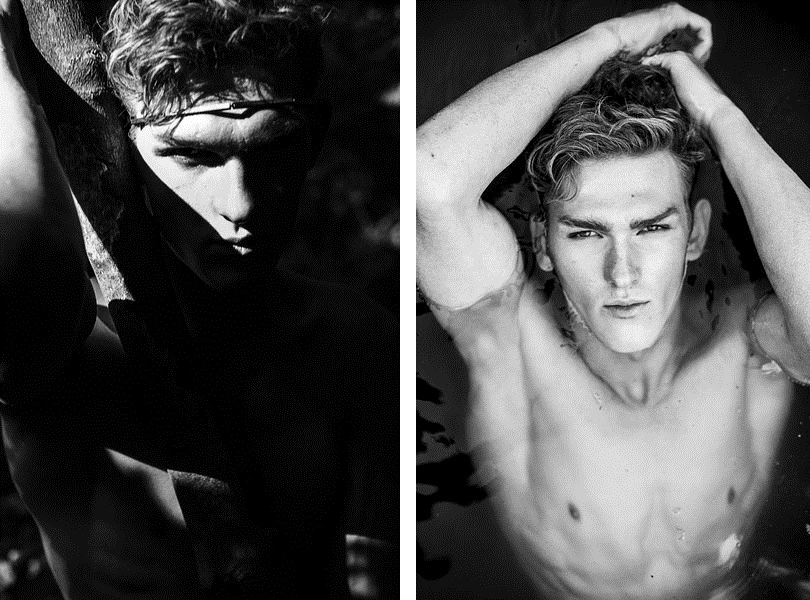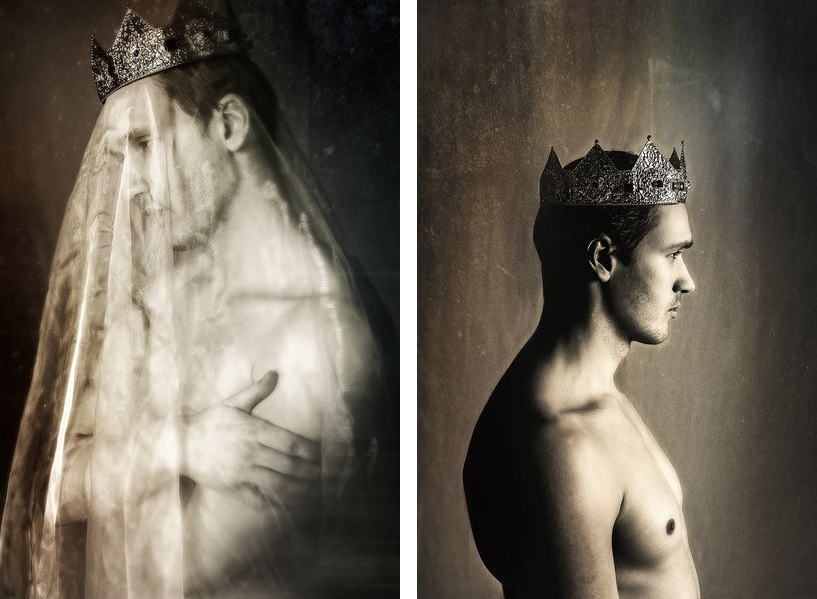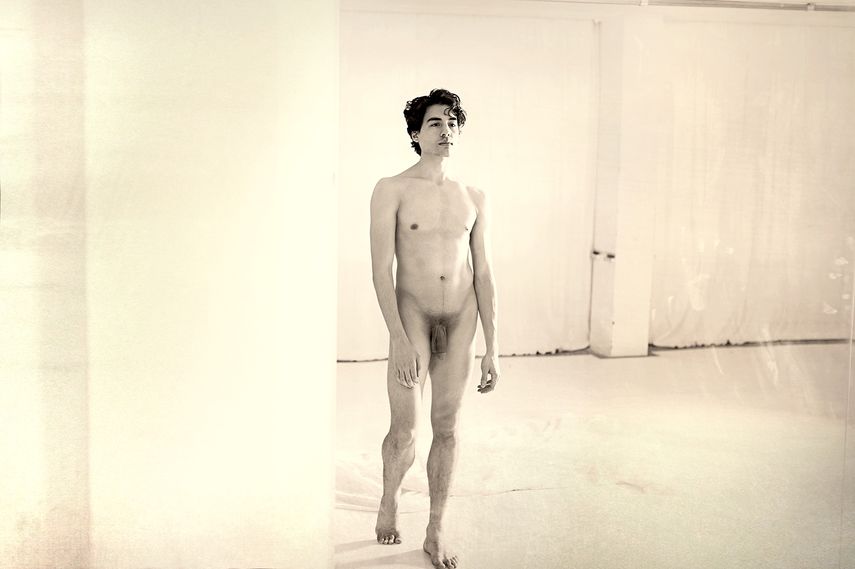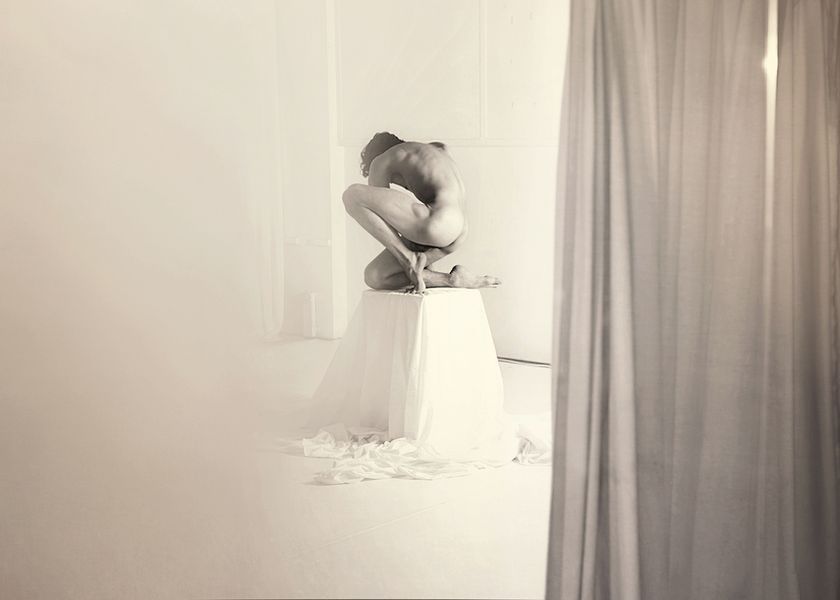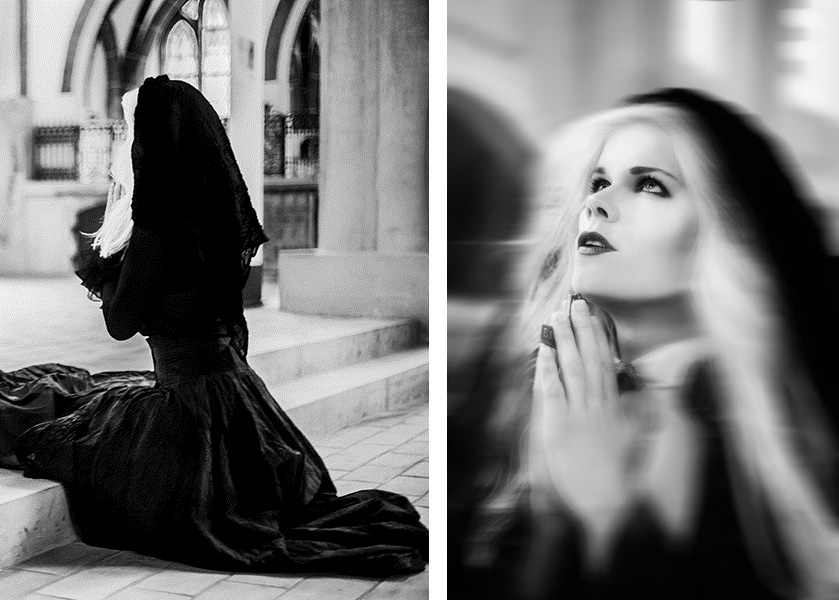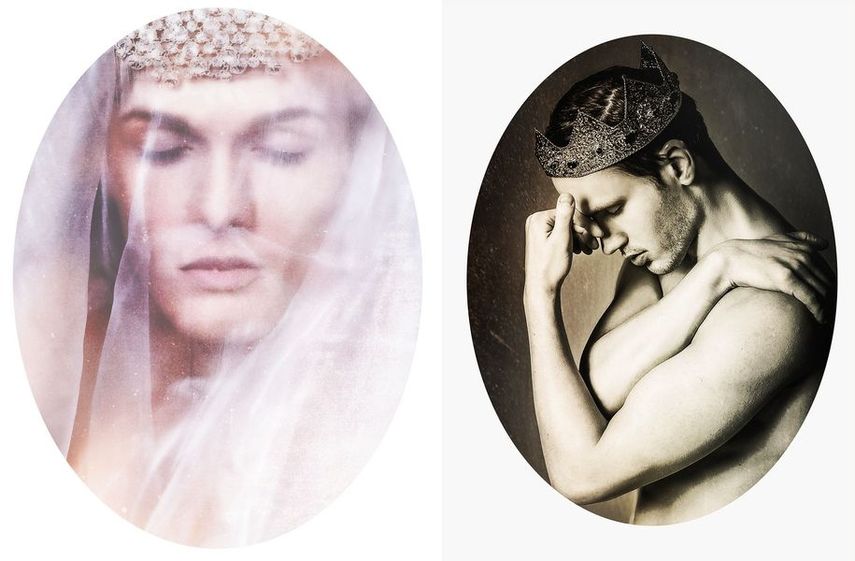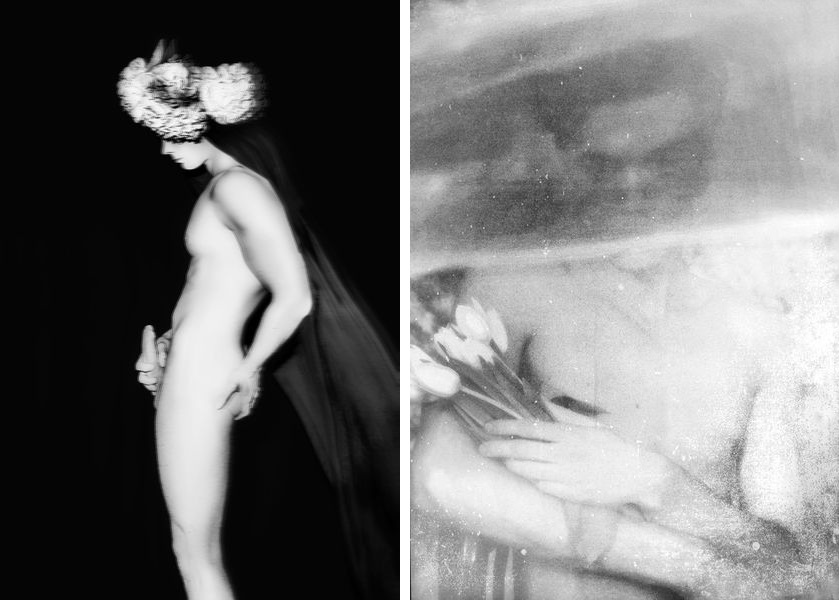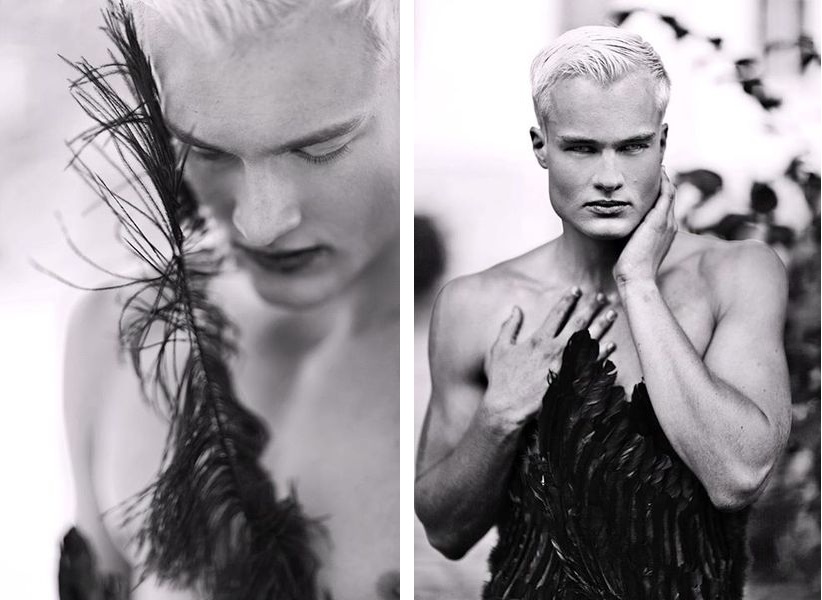 All images courtesy of Denny Walentin.