Although the 1980s are usually perceived as the years of neon, console games, punk, and other subculture movements, it was a period of intense political shifts on a global scale. The decade of Reaganism and Thatcherism brought an entirely new perception of social reality, which naturally reflected on the arts in both the US and the UK. The filmmaker whose oeuvre considered the implications of the conservative politics from the queer perspective was no other than one of the most brilliant creative minds of the second half of the 20th century, Derek Jarman.
Throughout his career, this prolific British cineaste produced an array of highly poetic, yet profoundly political films exploring different aspects of (same-sex) desire, love, history merged with popular culture. However, Jarman's domains were not limited strictly to motion pictures since his practice was rooted in painting, and he expressed himself as well as writer, set-designer, activist, and gardener.
To mark the 25th anniversary of his untimely death, the Irish Museum of Modern Art will open its doors and present a major Jarman retrospective simply titled PROTEST! (organized in partnership with Manchester Art Gallery), the first to encompass all the layers of his practice in over 20 years after the grand show which took place in 1996 at The Barbican.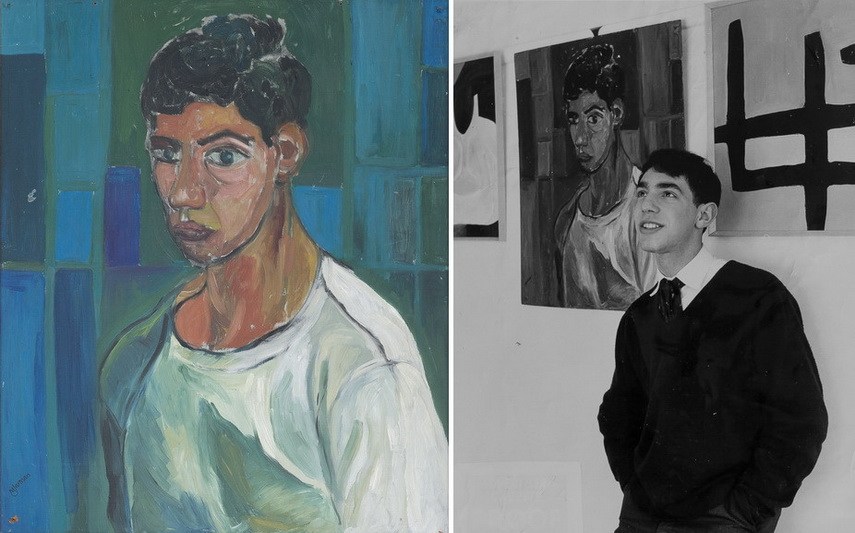 The Early Works of Derek Jarman
In 1963, Derek Jarman started attending the Slade School of Art in London, and quickly he became affiliated with the art circles around already established figures such as David Hockney and Patrick Procter. Initially, he was focused on painting, but that gradually changed to a more experimental multimedia approach, through which he started articulating social and political circumstances.
The exhibition at IMMA will include around eighty of Jarman's early paintings such as Self Portrait (1959), Trick (1964) and Landscape with Marble Mountain (1967), which show his rapid stylistic development.
Jarman's painterly work was well accepted, so in 1967 he was part of the Tate Young Contemporaries at the Lisson Gallery in London and the 5th Biennale des Jeunes in Paris. Around the same time, the prolific filmmaker/artist engaged himself with set design, so he made several stage sets for ballet and opera. The Andy Warhol of London, as Jarman was often called, produced sets for Jazz Calendar by Frederick Ashton at the Royal Ballet, and the epic 1971 movie The Devils by Ken Russell.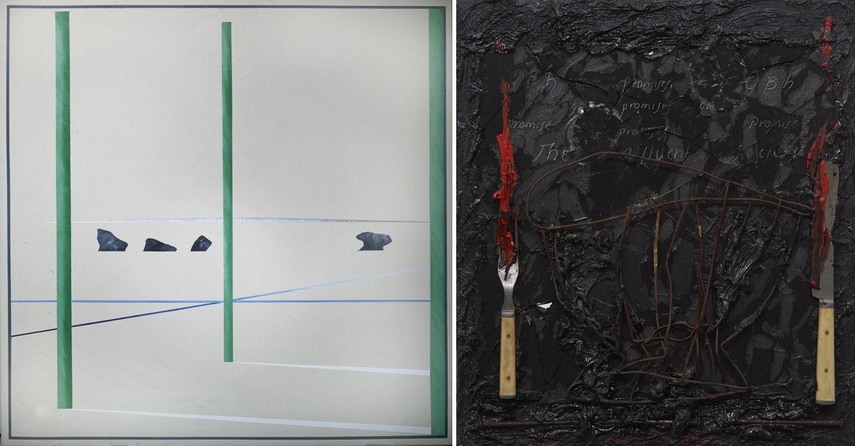 Protest! At The Career Peek
The upcoming exhibition in Dublin will also include Derek Jarman's original designs, the photographs of the released sets, as well as seven outstanding costumes made by the renowned costume designer Sandy Powell, his long-term collaborator. This filmmaker paved the way for many talented and now critically acclaimed actors such as Tilda Swinton, Sean Bean, and Toyah Wilcox.
The exhibition will also underline Jarman's interest in history and the urge to establish a firm continuity of queer narratives; he made his first full-length film Sebastian in 1976 based on the interpretation of the martyrdom of St. Sebastian. It is important to note that this particular piece was considered radical due to a conservative atmosphere present in the British society, framed by the politics of Margaret Thatcher. Both Sebastian and his second film Jubilee made in 1978, celebrating the social subversion of punk, were broadcast on Channel 4 in the early 1980s to a very broad audience, leading to public outcry imposed by the Winston Churchill and Mary Whitehouse, who insisted for the Arts Minister to withdraw the funds intended for Jarman's films.
Such an initiative made Jarman even more radical and so during the following decade, he made iconic films such as Caravaggio, Edward II, and Wittgenstein. He was especially fascinated with the turbulent life and the highly melancholic art of Caravaggio, something that reflected on his on painting and led him to engage in thorough research concerning the Renaissance master.
Around the mid-1980s Jarman was considered as one of the leading British filmmakers and the proponent of the wave described in the early 1990s as the New Queer Cinema. In 1986, the filmmaker/artist was diagnosed as HIV-positive. At a time when AIDS was considered a fatal, non-treatable illness, Jarman decided to commit himself more to activism in order to spread awareness of AIDS in the public sphere, as well as to communicate the lack of government policy, hate speech and public hysteria based on fear through his art and films.
At one point Jarman moved to Prospect Cottage in a desolate landscape of Dungeness, Kent, where he created a unique and highly-regarded garden, which takes a central role in his 1990 film The Garden. For this occasion, on display there will be landscape paintings, tar paintings and assemblages, as well as the film made by Jarman in the cottage.
Jarman also wrote a lot and his writings were gathered in diaries such as Modern Nature (1991) and Dancing Ledge (1984). They provide significant insight into his aesthetic and his politics, and the audience at the IMMA will be able to experience them, along with the mentioned full-length motion pictures and early Super 8 films.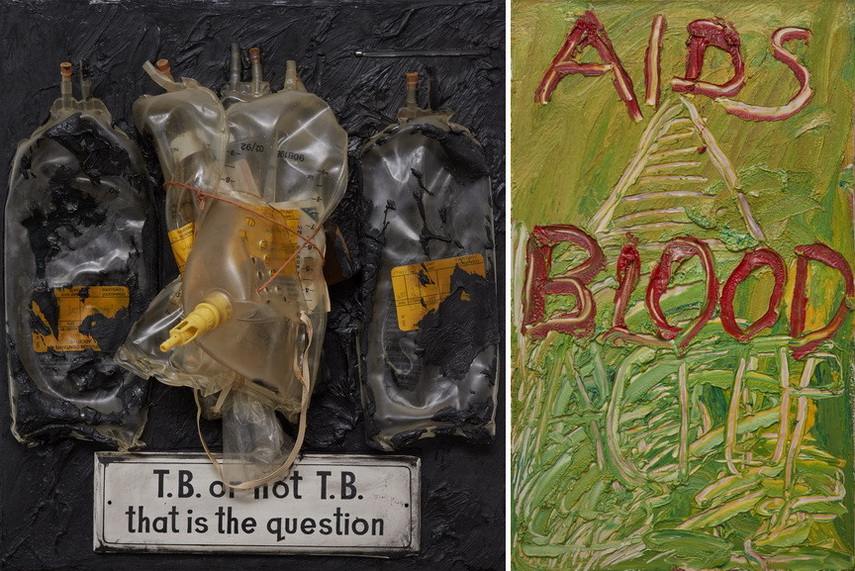 Derek Jarman at IMMA Dublin
It is quite obvious that Jarman did not accept compromise and that he fought for dignified existence until his last moment, as an artist, activist and even a gardener. Raged by the homophobic legal sections imposed by the government in the late 1980s, he produced explicitly political art that was rather influential to the younger artists.
The exhibition will be accompanied by a new monograph aimed to emphasize Jarman's impressive oeuvre and his life with the contributions by the curator Seán Kissane, Sir Norman Rosenthal, Jonny Bruce, gardener and journalist, Professor Robert Mills, University of London; music critic and writer Jon Savage, and a few other scholars.
Derek Jarman: PROTEST! will be displayed at the Irish Museum of Modern Art from 15 November 2019 until 23 February 2020.
Featured images: Derek Jarman - Blue, 1993. Film still. Digital Pro res with sound 5.1, dimensions variable. Photo Liam Daniel courtesy & (c) Basilisk Communications; Derek Jarman - Journey to Avebury, 1971, still from Super8 film, Courtesy LUMA Foundation. All images courtesy IMMA Dublin 2019.