Desert X, an outdoor site-responsive exhibition in the Coachella Desert, is returning to the Coachella Valley for its third edition. It is the first art experience in the region since widespread lockdowns.
This edition brings together newly-commissioned works by thirteen artists from eight countries that explore the desert as both a place and idea, looking deeper at ideas essential to the sustenance of our future identity and the histories, realities and possibilities of the Coachella Valley and its many communities.
Curated by Artistic Director Neville Wakefield and Co-Curator César García-Alvarez, Desert X 2021 will activate the desert landscape through site-specific works by Zahrah Alghamdi, Ghada Amer, Felipe Baeza, Serge Attukwei Clottey, Nicholas Galanin, Alicja Kwade, Oscar Murillo, Christopher Myers, Eduardo Sarabia, Xaviera Simmons, Kim Stringfellow and Vivian Suter.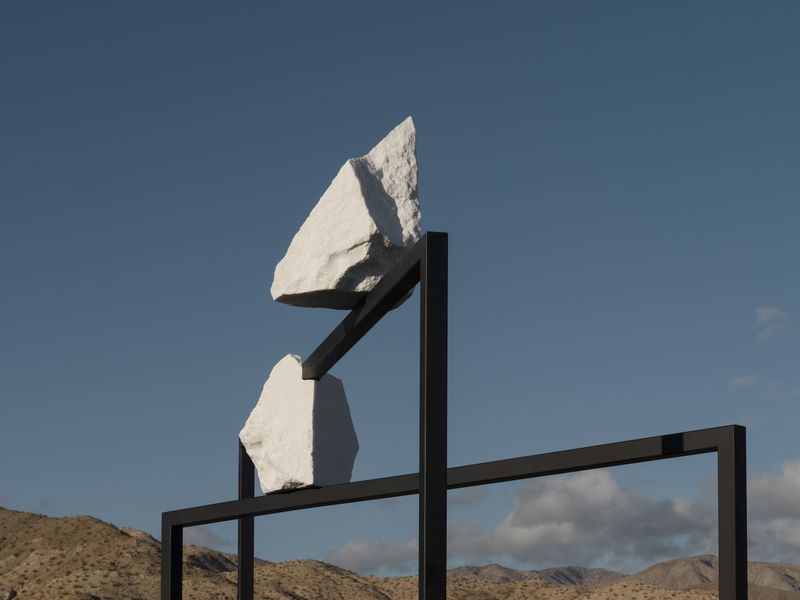 Featured Works
Refusing the notion of the desert as a homogenous entity, the works presented at Desert X 2021 address themes of land rights and ownership, the desert as border, migration, water exploitation, social justice, racial narratives of the west, the gendered landscape and the role of women and young people and the creation of new dialogues between regional and global desert experiences.
Alicja Kwade presents the work ParaPivot (sempiternal clouds), comprised of interlocking frames supporting large blocks of white marble that appear ice calved from a distant glacier. As the viewer approaches, the sculpture reform into new combinations, responding to the interaction.
Christopher Myers' The Art of Taming Horses is comprised of six sculptures in stations along Tahquitz Canyon Way, featuring draping banners that tell a fictional story of two ranchers of different nationality whose personal adversities and love for raising horses led them to create a welcoming community in the place that eventually would become Palm Springs.
Eduardo Sarabia's The Passenger is an arrow tip-shaped maze made from walls of petates — traditional rugs woven from palm fibers, inspired by the trope of the journey that for generations has been closely bound to stories of the desert.
Felipe Baeza has created a mural titled Finding Home in My Own Flesh, depicting two hands enveloping a cloud of vines and flowers and honoring immigrants and queer people of color who have been an integral part of the region's story.
Ghada Amer's work is a continuation of her Women's Qualities series, featuring a grouping of words arranged on the circular Great Lawn at Sunnylands, sourced from men and women in the Coachella Valley as words that describe the qualities with which they identify and to which they have been ascribed.
Referring to her book Jackrabbit Homestead: Tracing the Small Tract Act in the Southern Californian Landscape 1938-2008, Kim Stringfellow's work Jackrabbit Homestead features a 122-square-foot cabin which serves as a beacon for conversations about class, sustainability, capitalism, public land, and the commons.
Nicholas Galanin's installation spells Never Forget, referencing the Hollywood sign, asking settler landowners to participate in the work by transferring land titles and management to local Indigenous communities.
Oscar Murillo presents Frequencies, a long-term collaborative project with students and schools from around the world. Desks in participating classrooms were covered with a blank canvas that students are encouraged to intervene in as they wish, and then collected and digitized for an online archive that forges a complex portrait of young people in various parts of the globe.
Serge Attukwei Clottey's The Wishing Well is a sculptural installation of large-scale cubes draped with sheets of woven pieces of yellow plastic Kufuor gallons used to transport water in Ghana, referring to the wells to which many people around the world must trek daily to access water.
Vivian Suter presents Tamanrasset, an installation of large-scale abstract paintings and light inspired by the Coachella Valley landscape which are situated inside a modernist building.
Xaviera Simmons' Because You Know Ultimately We Will Band A Militia is comprised of a series of billboards on Gene Autry Trail, addressing reverence, resistance, and the redistribution of tangible material resources.
Finally, Zahrah Alghamdi presents a sculpture What Lies Behind the Walls, which echoes and synthesizes the traditionally built forms from her country with the architectural organization she found in the Coachella Valley.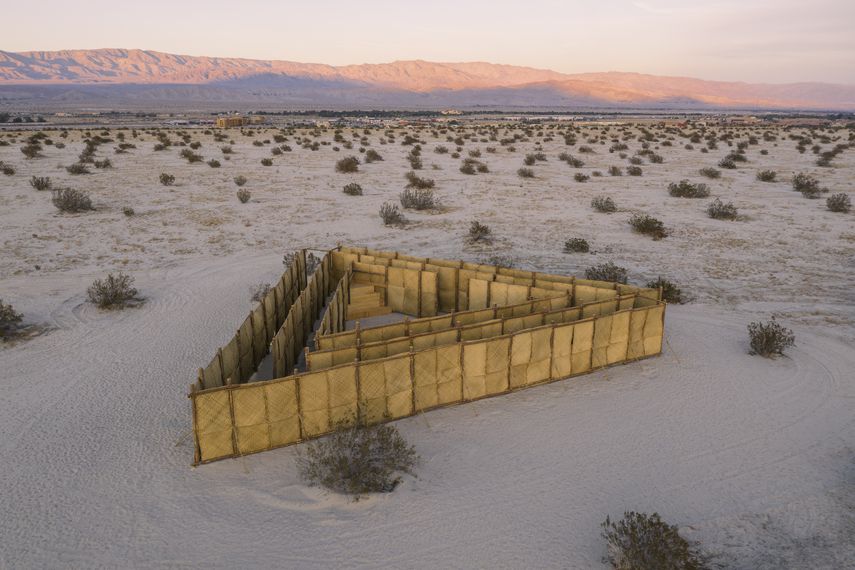 Desert X 2021
Desert X 2021 will be on view in multiple sites in the Coachella Valley until May 16th, 2021.
The exhibition will be accompanied by Currents, a robust series of public and education programs inspired by the desert's layered geological forms and the forces that shape deserts and the immediacy of this moment.
A dedicated Desert X 2021 film, produced by Desert X and presenting sponsor Richard Mille, will be released globally across multiple platforms.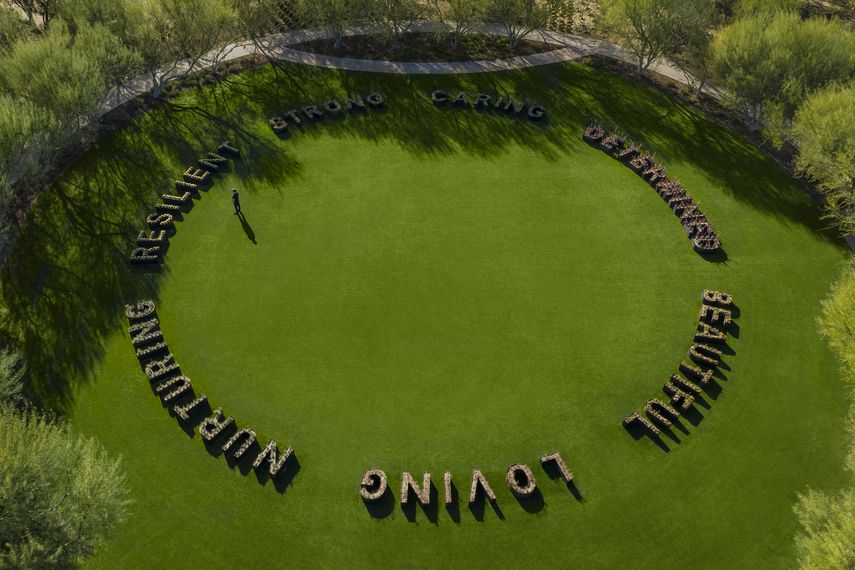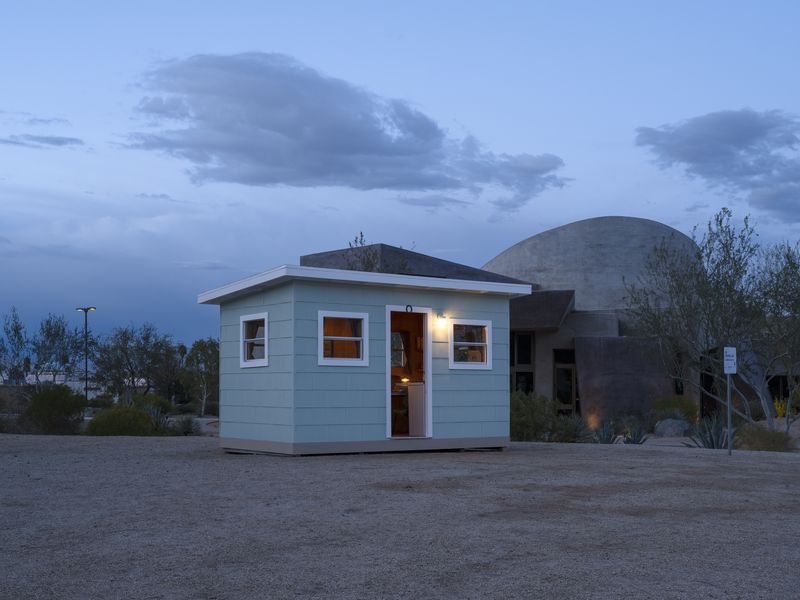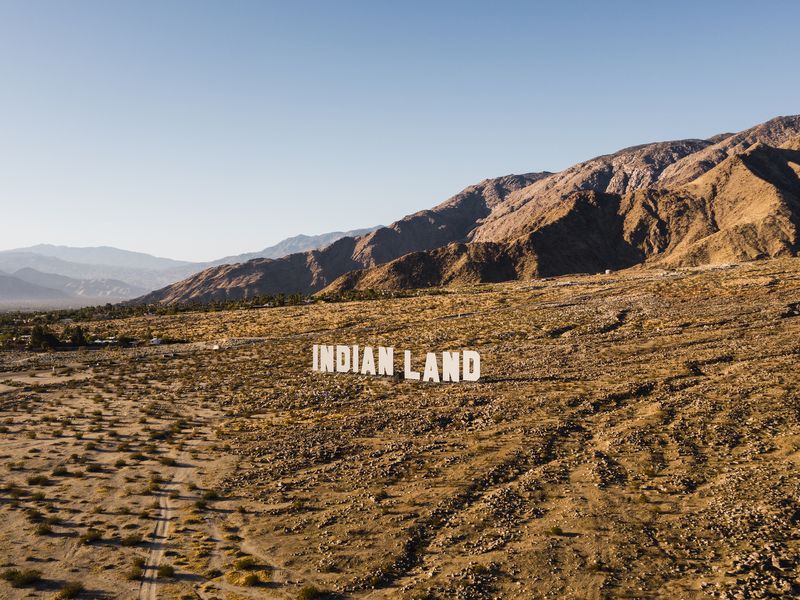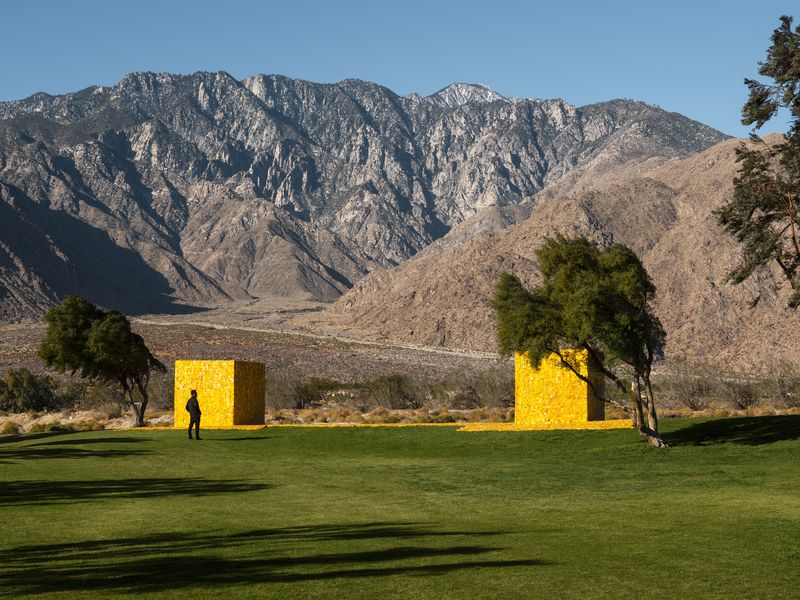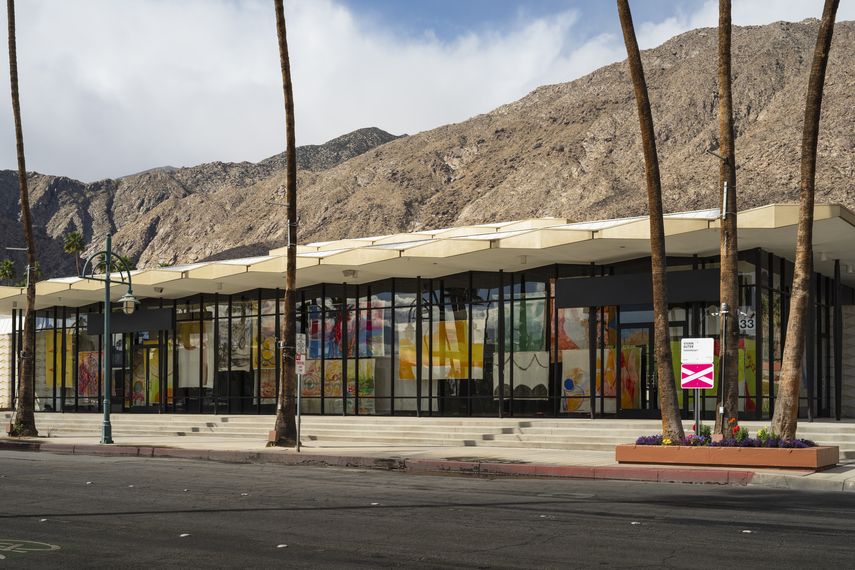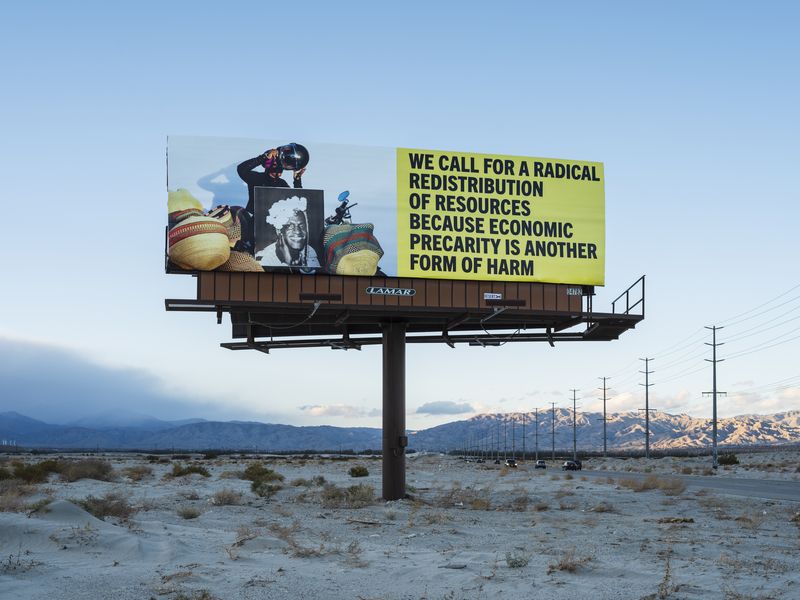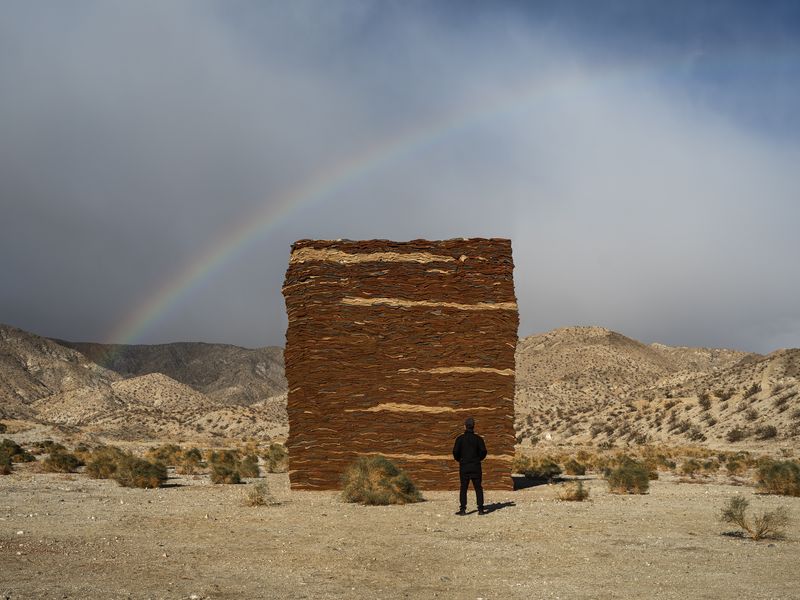 Featured image: Desert X 2021 Landscape. Photo by Lance Gerber. All images courtesy Desert X 2021.