In the art world, when someone says "June", everyone immediately thinks "Art Basel in Basel", and because the biggest fair of our time makes everyone flock to Switzerland, it also turned the city into a hub for many other events taking place at the same time. One of them is Design Miami, a force to be reckoned with in this creative field, coming back for its eleventh edition and bringing the most influential gallerists, collectors, designers, curators and critics. As one of the most important platforms for design culture and commerce, it offers the very best selection of collectable items through museum-quality exhibitions and presentations provided by their exhibitors, along with a rich program of designer collaborations working in architecture, art and fashion as well. Let's see what we can expect from the fair this time round.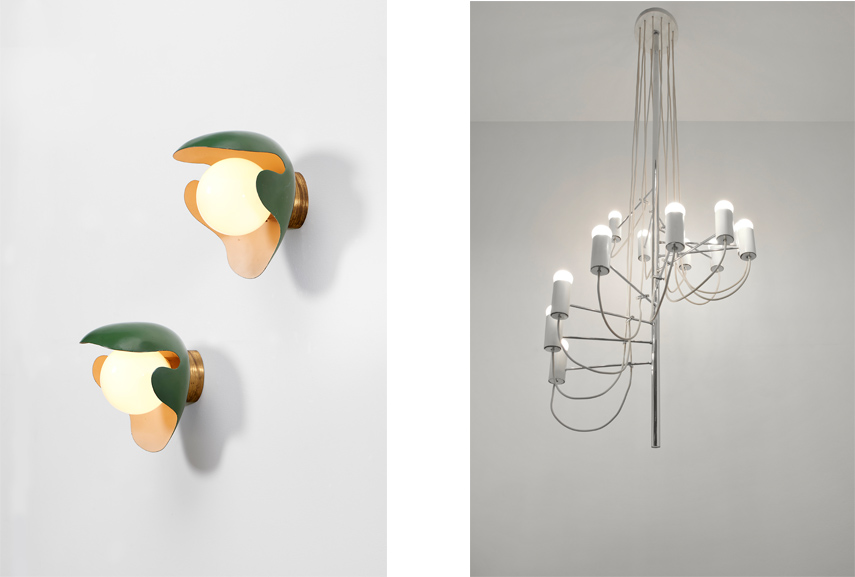 Galleries and Highlights
Design Miami Basel will once again showcase the world's leading galleries that will, in turn, present pieces of furniture, lighting and objets d'art from the advent of Modernism to the present day and beyond, to the outstanding 18th and 19th century antiques. And it's all collectable! The 2016 edition will welcome a number of new exhibitors that will join returning galleries in a unique presentation of various movements such as Art Nouveau, Art Deco, De Stijl, Italian and French Post-War, Scandinavian Mid-Century, and much more. Among the solo shows, make sure you find Elisabetta Cipriani, offering the first pieces of wearable designed ever created by none other than Ai Weiwei, in a scenography also devised by the artist. The works of Dutch designer Joris Laarman can be found at Friedman Benda while Nordic designers Alex Einar Hjorth and Paavo Tynell will be hosted by Galerie Eric Philippe. The debutant Galerie Alain Marcelpoil will present French Art Deco designer André Sornay.
As a special focus at this year's Design Miami Basel, there will be both the workplace and the home - through presentations that both recreate great offices of the past and make propositions for the future, as well as through tributes to the role of Scandinavian designers in reimagining the home as an integrated space for adults and children. Galerie Patrick Seguin will recreate Jean Prouvé's own office, for example, and Dansk Møbelkunst Gallery will show decorative brass sconce lighting fixtures designed for the canteen are of the Aarhus Oil Factory by Palle Suenson.
Remember when we said museum-quality exhibitions? A number of galleries made great effort in creating stenographies as backdrops of their presentations. At Louisa Guinness Gallery, for instance, one can find nothing less of a mini museum, with jewellery designed by artists like Man Ray, Alexander Calder, Louise Bourgeois. You could also witness the evolution of French design, at Galerie Pascal Cuisinier and the rare pieces of Joseph André Motte or Pierre Guariche, or the Italian one at Galleria Rossella Colombari, through tributes to the innovative 1970s architects Carlo Scarpa or Joe Colombo.
Fan of Nordic Design? You've found the right place, as designers like Arne Jacobsen, Nanna Ditzel, Hans J. Wegner, Stig Lindberg and Kristina Riska will all be on view at different galleries. Another thing to look for is the waveform: many participants chose this free form as a means of expression this year, including Matthieu Mategot and dining table at Galerie Matthieu Richard, Zhoujie Zhang's Wave Bench at Gallery ALL, or the Rocking Chaise Longue by Franco Albini at Giustini/Stagetti Galleria O. Roma. And because design and art have always gone hand-in-hand, we have Zigzag Chairs from Dutch designer and architect Gerrit Rietveld, works of German sculptor Florian Borkenhagen, Betil Dagdelen's furniture and a screen by Nancy Lorenz.
List of Exhibitors
The Swarovski Designers of the Future Award Winners
At the 2016 Design Miami Basel, there will also be the winning works from the Swarovski Designers of the Future Award: sound artist Yuri Suzuki from Japan, based in London; glass artist Anjali Srinivasan from India, based in Dubai; and German-Icelandic design duo Studio Brynjar & Veronika, based in Berlin. The artists were all hosted by the company's historic Wattens base in Austria, where they could explore the crystal brand's legacy of creativity and innovation. This will be the second time that the fair collaborates with Swarovski to produce fresh and experimental design solutions by today's most talented artists.
The Location of Design Miami Basel 2016
Design Miami Basel 2016 - Practical Information
The eleventh edition of Design Miami Basel will take place between June 14 and 19, 2016 at Messe Basel, Switzerland. The preview (by invitation only) is set for June 13 and it will include collectors preview from 12pm to 5pm, a press conference at 2.30pm and the vernissage from 5pm to 7pm. Fair's opening hours will be 10am to 8p