The 27th is returning day. All the presents that you hate so much you can't even look at them anymore, can be returned now. If you don't know what to buy instead, we have a suggestion for you: Designer toys. They're not only for kids. Specially designed toys are much coveted by grown-ups, especially collector aficionados. Emerging in the market for the first time during the 90's, limited edition designer toys stirred up the spirits between children, their moms & dads, design lovers and others who appreciate unique, pretty things. The art toy craze is constantly picking up the pace, and a lot of design professionals are joining the toy scene. Many known fashion designers, comic book authors, illustrators, graffiti artists, fine art creatives are diving into the story in order to produce the perfect doll. Designer toys are crafted from a number of modern, plastic materials that give them special texture and tactile quality. Here is the list of 8 marvelous play figures available now!
KAWS Companion by Medicom Toys
Companion character created by KAWS is already widely known among those in the loop. This is not the first collaboration of KAWS and Medicom Toys, but it is surely the one that will be remembered along with others that brought this NY artist to the international fame. New polished Companion figurine is now out for the grabs here.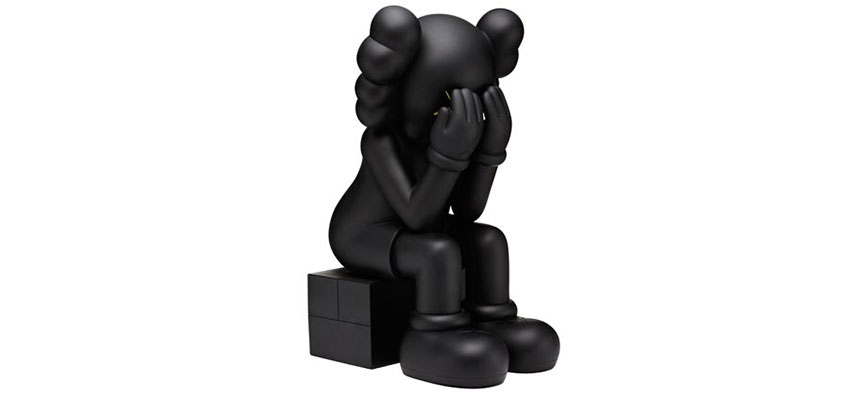 Micro Skelevex by alto and DMS - LEGO compatible
DMS and alto, imaginators that conjured the favorite Skelevex platform, have announced the latest addition to their miniature design series - the Micro Skelevex. These are open edition 3D printed small skull pieces, compatible with LEGO toys, i.e. with the miniature LEGO people bodies, available exclusively through  alto's Shapeways store. This is the trinket to buy for everyone looking for a badass playtime!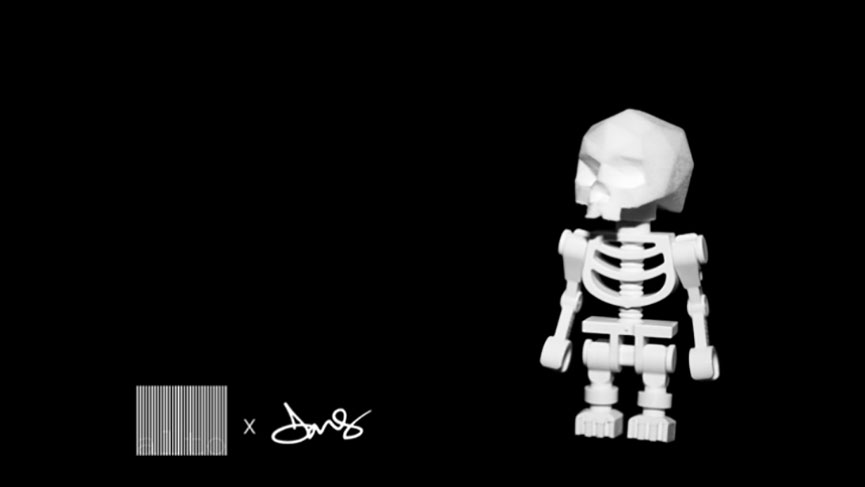 Bart Grin by Monsters x Ron English
Mostly active in the realm of advertising, Ron English has been active in street art too, as he made several illegal, culture jamming murals. This subversive artist has teamed up with Made by Monsters Company, and not for the first time, to give tribute to the immortal Simpson family, by creating the eternal bad boy Bart into a uniquely rendered figure with an overstated grin. English has already done Charlie Brown and Barney the Dinosaur before. Ron English's Bart is available here.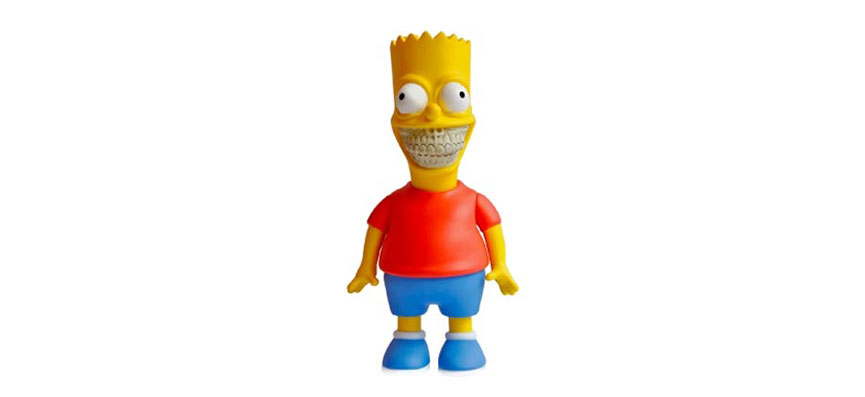 OBEY  8" Qee Stealth Bomber by Toy2r
Shepard Fairey's OBEY brand collaborated with Toy2r from Hong Kong and spawned a customized 8" Qee figure with Fairey's signature. The face of the figure mirrors Andre the Giant, and the body is spruced up with the OBEY logo. The must-have for all street art passionates! The Stealth Bomber is still available at StoreNVY.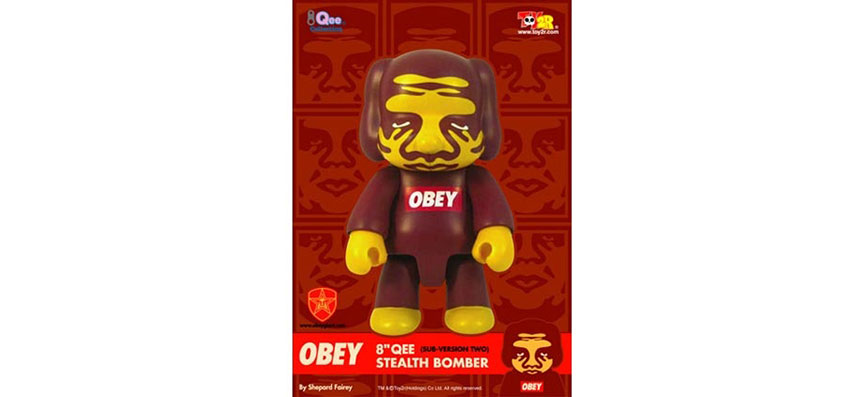 BE@RBRICK Star Wars Pack by Medicom Toys
BE@RBRICK Star Wars Pack is a new toy coming from Medicom, Japan. It is one of the many homage products to the Star Wars saga, that will never get old. Four separate designs are available, featuring Boba Fett, Jango Fett, Yoda and Clone Trooper. The re-design of every character has been done for this edition, but they have all kept their recognizable Star Wars aura. Get the redesigned Star Wars figurines here.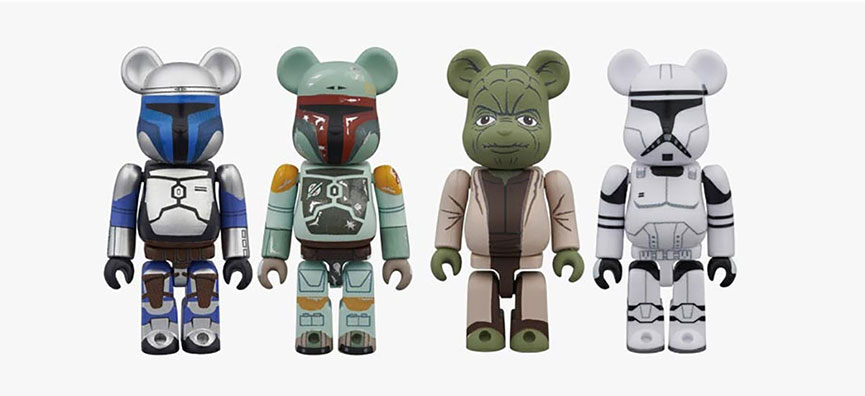 Stick of Truth Collectors Pack by Kid Robot x South Park
In honor of the approaching release of Stick of Truth video game themed upon the favorite television series, South Park, Kid Robot issued a five 3" character set with Stan, Kyle, Kenny, Cartman and Butters. The awesome kids are dressed up as warriors that will be fighting hippies, vampire kids and underpants gnomes. All four are available at Kid Robot.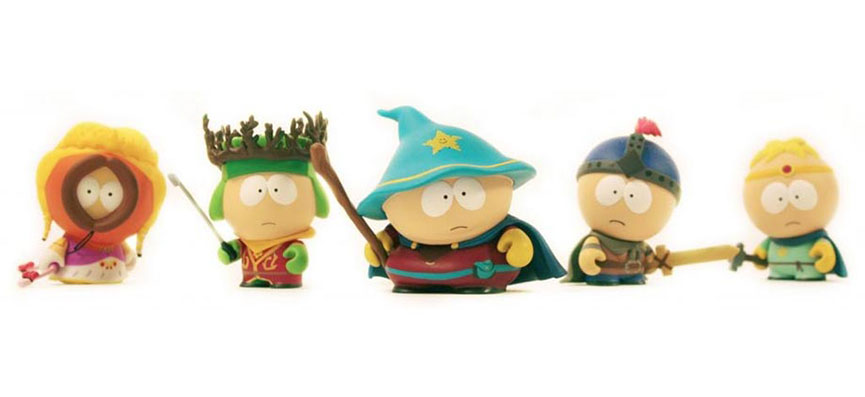 Mousemask Murphy in Airplane - The Boy's Alter-Ego edition
Ron English has produced a second edition of his Mousemask Murphy in Airplane together with BlackBoy Toy. This vinyl figure, which belongs to the edition named The Boy's Alter Ego, is 6x6 inches in size and it carries the Made in Japan mark. Limited to only 25 pieces across the globe, this rare toy is sculpted by Knuckle from Little Chop Design. Fresh, hot and soon to be gone, so get them as long as you can. Mousemask Murphy is available at Black Book Toy.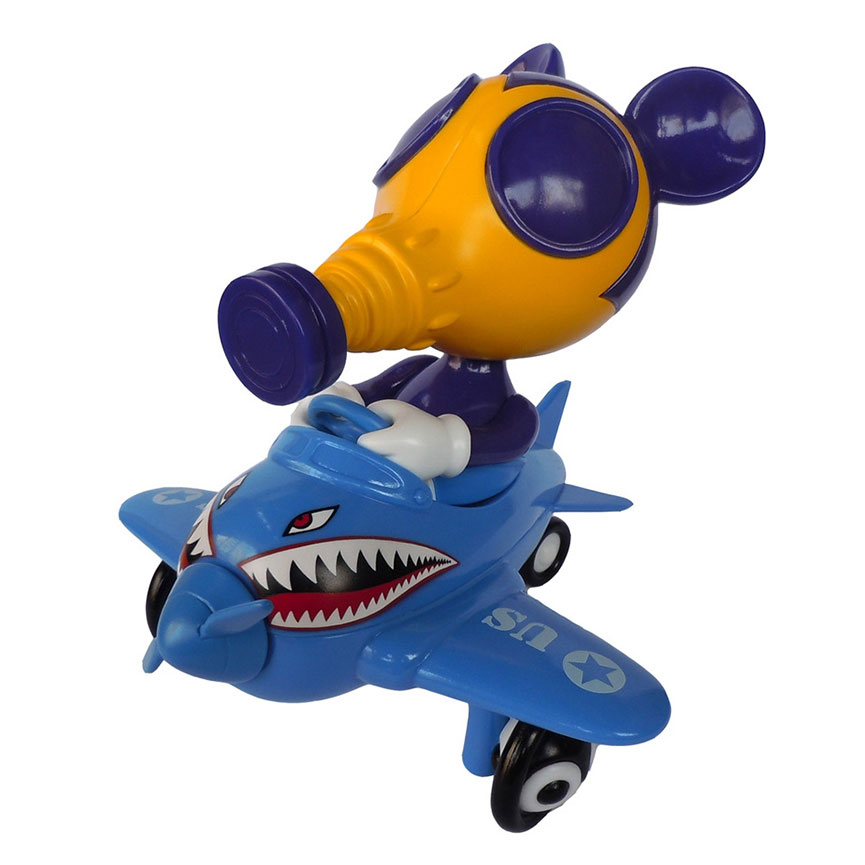 Daft Punk Action Figures
Celebrity action figure, but really cool this time! The two French electro superstars Guy-Manuel de Homem-Christo and Thomas Bangalter, aka Daft Punk, are recreated in these badass toys by Tamashii Nations. Whether you are a hardcore fan or not, these do look pretty cool, even for those of you that wouldn't go Around The World for them. Get Bangalter first, available from Feb 14 2014 at  Forbidden Planet.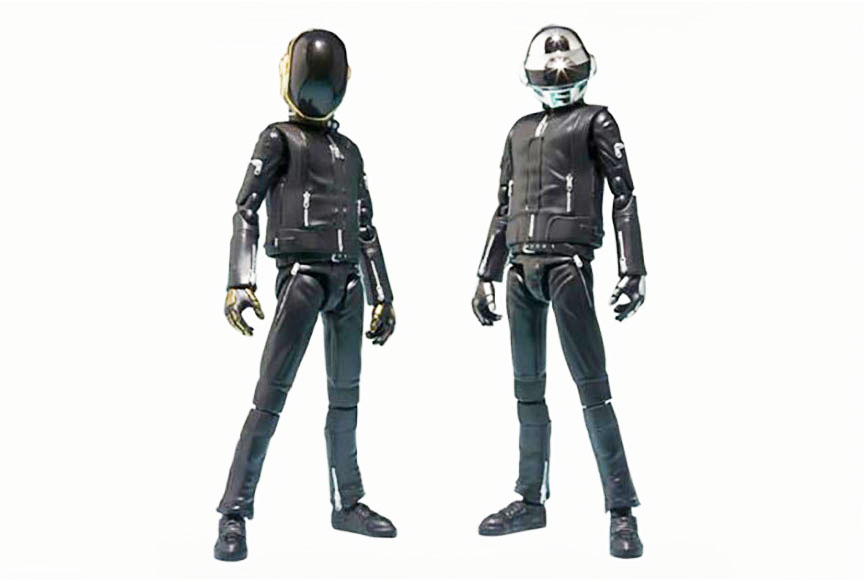 Stay up-to-date with all things related to art! with a free sign up for My Widewalls!