Why do many artists destroy their artworks? It's not only a common practice within visual arts, but also in literature, music. Someone may say that, in contemporary art, destroying your artwork can be understood as performance art, or conceptual art (which is true, since there are some quite good examples of this practice). On the other hand, many artists destroy their pieces for one simple reason – because they didn't like it; they hated it. Sometimes, an artist is his/her own worst critic. Collectors, galleries, art lovers can only feel sorry for the lost valuable and beautiful art; but to be honest – nobody can really blame the artists who did that. It's their work, and they can do whatever they want with it (until they sell it, of course).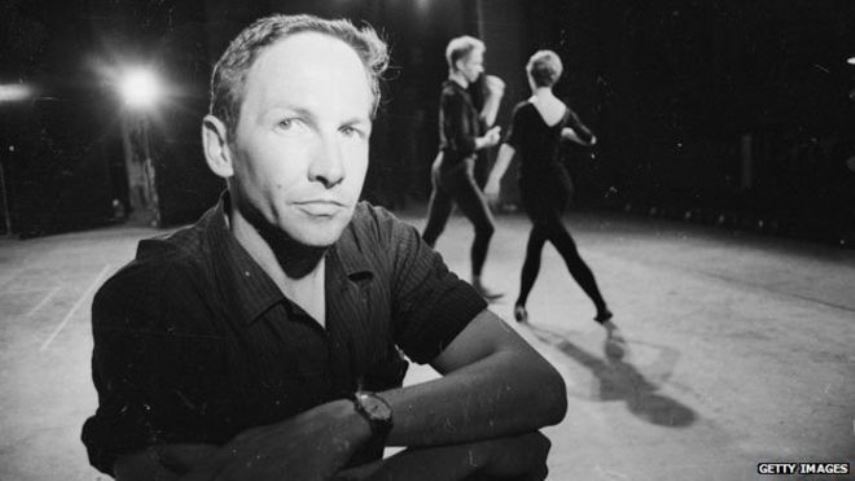 Destrucion of Art or Burn It, Smash it, Destroy It!
Will Gompertz, arts editor at BBC, recently wrote about the artists who destroy their artwork. In his article, Gompertz gives some examples of famous artists who destroyed their pieces, describing the act of destruction itself in details. For example, it is known that Francis Bacon destroyed all of his early works (imagine what would be the value of these works on today's art market!). But, for Gompertz, the most interesting case is the one of American pop/conceptual artist Robert Rauschenberg. He wanted to examine whether a piece of art be could be created through the act of erasure or destruction. Therefore, Rauschenberg decided to destroy a piece of art of some famous creative individual. He visited Willem de Kooning, and asked him to give him a piece that he was planning to destroy. De Kooning was stricken, however he gave Rauschenberg a drawing. Rauschenberg erased all the visible traces of De Kooning's image, put a frame, and proved how destruction of art can be a form of cultural creation. Still, this Rauschenberg's intervention is an exceptional one – the majority of artists destroy their artworks simply because they are not satisfied.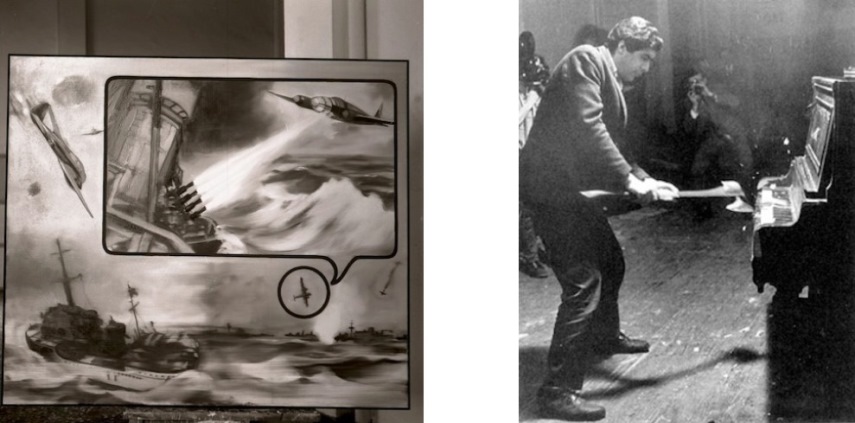 Famous Artists Who Took Part in Destruction of Their Art
When Gerhard Richter realized he didn't like his photo-based images, he took a match and burned some 60 paintings. Spiegel Online International estimates that today's worth of these destroyed pieces would be $655 million. Will Gomplertz, from BBC,  gives one more interesting examples. He visited famous Belgian painter Luc Tuymans in his Antwerp-based studio where he learned that one decides in the morning whether he will give a finished painting to a dealer, or destroy it. Nothing unusual in this practice, except maybe that potentially millions of dollars had been destroyed as well, but nevermind. Tuymans is a prolific artist. Another interesting example is an installation by Michael Landy, who collected all of his possessions (in 2001), and destroyed them all in a vacant London department store (including his car).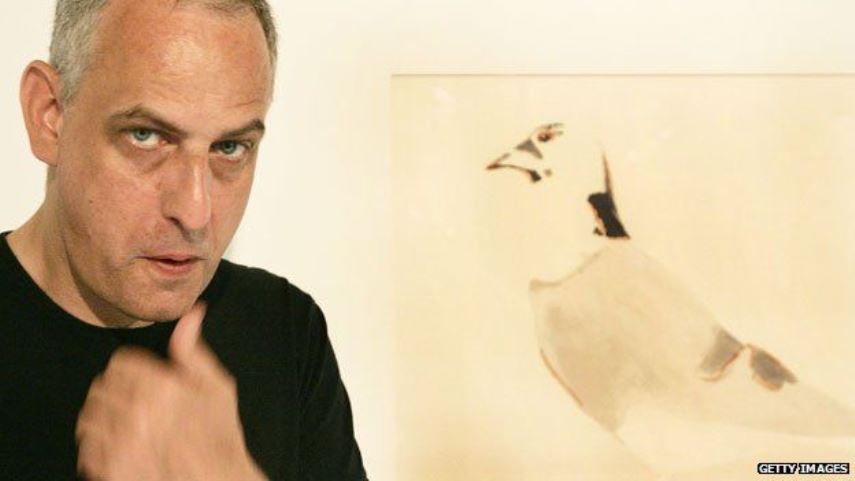 Why Destroy?
As indie movie fans probably know, there is a famous line from the cult movie Donnie Darko that goes: "Destruction is a form of creation". And, indeed, if we look some examples we mentioned, many artists do destroy artworks in order to create art. Perhaps it sounds strange, but that is how it is. And it's not even linked with conceptual or performance art. Other examples show that many artists destroy their artworks simply because they don't like them. And, it's a normal thing – as when writer deletes some pages of his/her novel because he/she is not happy with them. Finally, many ask what is the price of these destroyed artworks? Well, if an artwork is destroyed with purpose of creating another piece of art, it has a financial value. Those which are completely destroyed – they obviously haven't. And since the destruction of art is a rational decision made by artists themselves, there is probably no reason to discuss whether a destroyed piece of art can be financially valued.
Sign up for My Widewalls, and follow developments in the world of contemporary art! It's FREE!
Featured Image: Luc Tuymans
All images used for illustrative purposes only.