The way that Pop art influenced every aspect of our world is still fascinating, several decades after it first happened. Everyday life became art, and the Hollywood glamour became just a little bit more accessible. The movement took the globe by the storm, and Germany was no exception. One of its most recognizable representatives surely is Devin Miles, whose work spans many years and involved lots of creative experiments. A painter and graphic designer, he can be counted among the timeless Pop artists such as Warhol, Johns and Lichtenstein, who was among those who influenced his work the most aside from the American and European cinema of the 1950s and 1960s. Devin Miles's is a distinct symbiosis between elaborate screen printing, free-hand painting and airbrush technology, translating his visions onto aluminum plates and canvases. His art is nostalgic and entertaining in every way, telling the stories of movie stars, vulnerable women, strong heroes and fallen divas through the means of contemporary art.
On the occasion of the release of latest edition by Devin Miles, we caught up with the artist to discuss his inspiration, techniques and visions. Scroll down!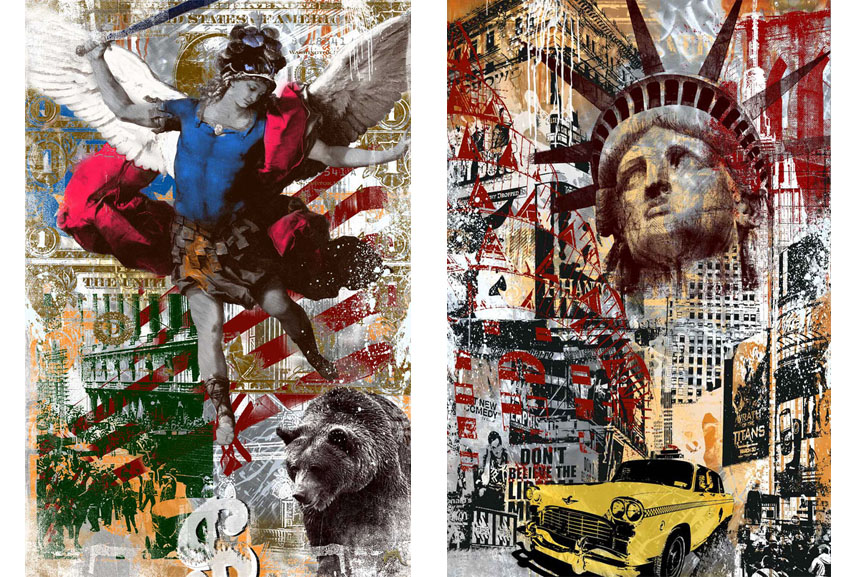 Devin Miles - Developing a Unique Style
Widewalls: Can you tell us something about your beginnings as an artist? What motivated you to pursue artistic career, how and when did it all start?
Devin Miles: The initial ignition came quite coincidentally in 2001. While browsing the Internet, I have seen pictures that I liked. Somehow they resonated with me and I wanted to try it all out. I first experimented with graphic design, painting on canvas and from 2002 [I did the same] with digital art, refining my technique and developing my trademark - the brushed aluminum. Since 2006, I have been doing it publicly.
Widewalls: Who are your biggest influences; people, movements, styles you looked upon while establishing your visual language?
DM: I was very impressed by the works of Peter Paul Rubens or Eugène Delacroix, with their ability to depict mythological worlds and also tell whole stories in a picture. Among Pop Artists, Robert Rauschenberg is most enthusiastic. Through him, I discovered aluminum [as an art material]. He also printed on metal and thus achieved his typical complexity. His composition has also influenced me very much.
Widewalls: How would you describe your style in terms of techniques, mediums, materials you use etc.? What are those specific features that make your work unique and original?
DM: Many collectors are familiar with my work through the unique combination of brushed aluminum, multi-layered hand-printed prints and the use of airbrush and painting. I like to experiment with layers and subsoils. I also employ wood or printed acrylic plates, which ensure special plasticity.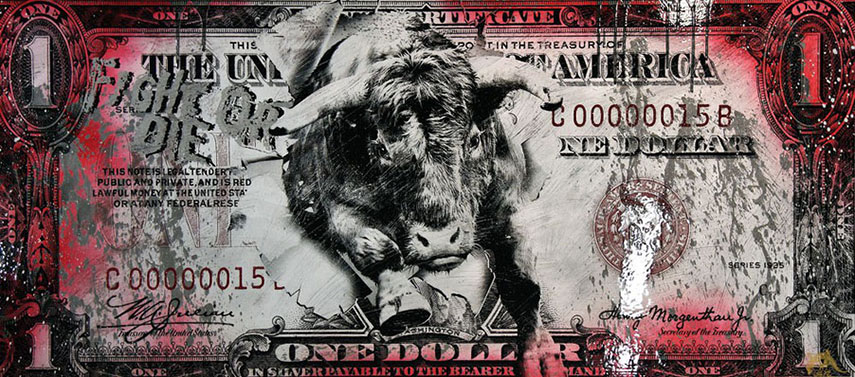 Experimenting with Art
Widewalls: How does your creative process look?
DM: At the beginning of each edition is an idea. I can now very well visualize my thoughts in my head. Then I make sketches and designs on the computer, until a final design for the screen print has been created. The next step is the background on brushed aluminum or other material. This is followed by the airbrush works and finally the hands-on prints with up to 20 sieves.
Widewalls: Where do you find your inspiration?
DM: I am an absolutely visual person. Almost always, there are things that I see that inspire me. This can be a film, or a different work of art, but also everyday situations. Sometimes special color combinations are enough, which strike me and bring me to ideas.
Widewalls: What are the themes you usually tackle in your work and why are they of particular interest to you?
DM: I want to transport striking events and personalities of history into the present and future. Often, I use Hollywood stars or other icons of the US culture, which have shaped me very much on a personal level. I combine these with other motifs and take the viewer on a journey into another world. This may also be a legacy of the classic Pop Art, which I can convey in my own way.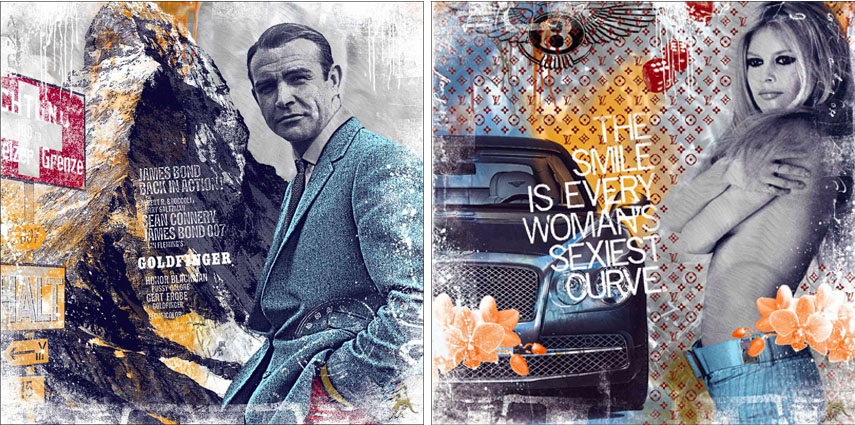 Looking Back and Forward
Widewalls: Can you describe the evolution of your style over the years? Are there any important phases in your career you would like to highlight?
DM: In the beginning, my work was even less filigree and sophisticated, in the sense also somewhat more plausible. In the meantime, I mastered softer transitions and shadows in screen printing, where hair tones look particularly much more realistic. My growing popularity makes it possible for me to make more unique and commissioned works.
Widewalls: Which project, exhibition, artwork etc. do you find most significant in your work so far? Can you single out some important milestones in your career?
DM: Four of my works are an important part of the collection belonging to Reinhold Würth, a well-known German collector. This is a great honor [for me]. Exhibition highlights include that at Art Krlsruhe, as well as at Kameha Suite in Frankfurt and at Galerie Proarta in Zurich.
Widewalls: What are the messages you're trying to send to the viewers and what are the responses (feelings, questions, thoughts...) you hope to provoke?
DM: I want to create art that is beautiful and makes joy. I create pictures that I like and I am happy when the others like it too. But it's more about visual enjoyment, a sensual approach, not a certain message. My text-image combinations offer new content-related dimensions, which should also allow a lot of space for their own individual interpretations.
Widewalls: What are your plans for the future?
DM: I let everything come to me. I have the great fortune that my passion became my profession. I am open to what the future brings with it and also ready to go new ways.
Devin Miles – Edition 2017/2018

Catalog
Featured images: Devin Miles, via artbox Berlin; Devin Miles - Fortuna, 2017. 100 x 150 cm, 49 Exemplare + 5 Artist Proofs; Pickup, 2016. 100 x 150 cm. 39 Exemplare + 5 Artist Proofs; American Boy, 2017. 100 x 150 cm, 49 Exemplare + 5 Artist Proofs. All images courtesy the artist.