When I met D*Face in Paris last month, his list of places he'd be off to next was an exhaustive one - and it included a visit to New York City.
Namely, the artist teamed up with Kaspersky Lab for an exciting new project - a big mural gracing the wall in Eagle Street in Brooklyn.
The unveiling of the piece coincided with the inaugural US edition of the Moniker Art Fair, which was held at the Greenpoint Terminal between May 3rd and 6th, 2018, and of which Kaspersky Lab was the headline sponsor for the 5th consecutive year. It became a part of their mural program, created in collaboration with the L.I.S.A. Project NYC.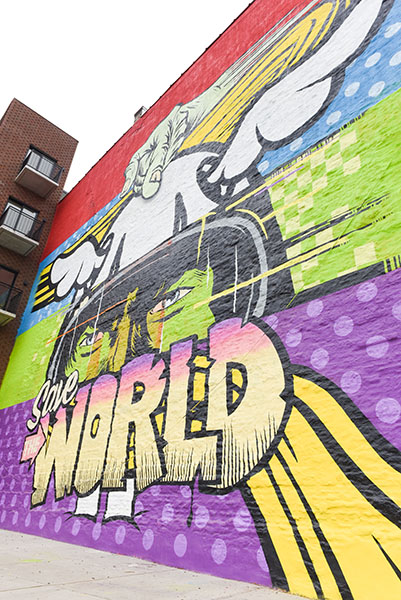 D*Face x Kaspersky Lab in Brooklyn
A legendary British urban artist, Dean Stockton aka D*Face is known for his trademark pop art-inspired murals, often on quite a large scale. Indeed, even his latest work, Save The World is 100 by 50 feet (30 by 15 meters), and it now overlooks the East River.
The mural consists of four blocks of color, Ben-Day dots, the "Save the World" writing and D*Face's signature wing-helmet, among other things.
Cybersecurity business Kaspersky Lab also commissioned D*Face to create a special artwork that will be featured in the livery of the DS Virgin Racing Formula E team which they support, and a design for a special edition of the brand's market-leading Kaspersky Total Security c.2019 product, to be released in October 2018.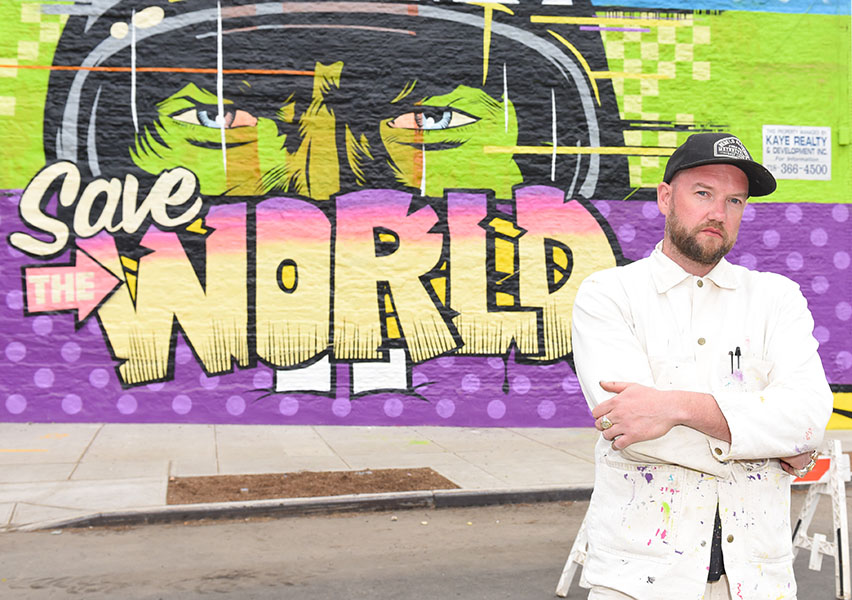 Supporting the Arts
Kaspersky Lab has long been committed to supporting contemporary art around the world, having partnered with Moniker Art Fair in London in 2014 and supported special commissions from internationally-acclaimed artists such as Jose Montemayor, Ben Eine and Laurence Vallières. In 2016. They were also a key partner for the groundbreaking Antarctic Biennale and the Antarctic Pavilion at the 57th Venice Biennale in 2017.
D*Face was also very pleased about his collaboration with the company, saying:
This was a great chance to collaborate with a brand with which I felt a genuine connection to myself and to my work. People need to feel in control of what they're putting out about themselves into the world and that's what Kaspersky Total Security offers - a way to stay in command of your social identity.
Featured images: D*Face installs a permanent mural in Greenpoint, Brooklyn, commissioned by Kaspersky Lab, at The Greenpoint Terminal on May 5, 2018 in Brooklyn, New York. (Photo by Presley Ann/Getty Images for Kaspersky Lab).