Four years after its debut, the Dhaka Art Summit is coming back for the third time, ready to re-affirm itself as the largest non-commercial platform for South Asian art. This event is not a biennial, nor a symposium, nor a festival - rather, they describe themselves as "somewhere in-between and removed from the pressures of the art market". The 2016 edition will offer an extensive program that will feature over 300 artists, curators, writers and many other professionals, through a series of new commissions, group exhibitions, talks, performances and films, as well as the first ever historical show, entitled Rewind. Dhaka Art Summit was founded at a time of a growing interest in South Asian market, and confirms Bangladesh as one of the leading Asian cultural centres recognized on an international level.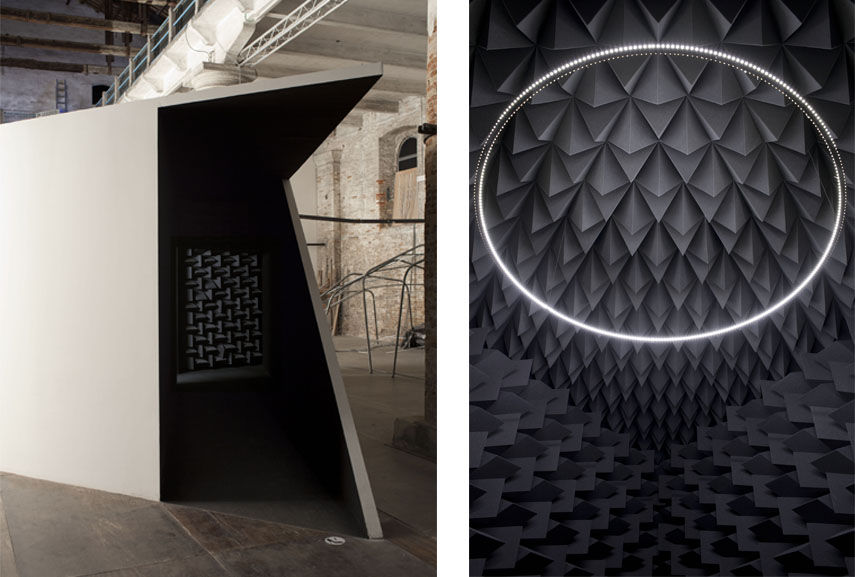 The Program
With two extra days of programming compared to their 2014 edition and a free entrance policy, Dhaka Art Summit has prepared a rich set of artistic events, reflecting on transnationalism, selfhood and time. The exhibited works all come from commissioned research and experience within the region, drawing attention to creatives from Bangladesh and South Asia in general. The Summit will also feature artworks on loan from different collections such as the Bangladesh National Collection, the Pinault Collection, or internationally-renowned institutions such as Centre Pompidou or Harvard South Asia Institute.
Curated by Diana Campbell Betancourt, on view there will be 17 Solo Projects, with 13 new commissions and four works reconfigured within the Bangladeshi context to celebrate pluralism and the fluid continuum of birth and experience. To participate, there will be talents from India, Pakistan, Singapore, USA, UK, Myanmar and the host country. Another group show coming from the same curator is Mining Warm Data, which will focus on the role of fantasy, subjectivity and imagination of a person's profile. The spotlight will be given to a commission of Mariam Ghani and Chitra Ganesh and their new chapter of the Index of the Disappeared, while 17 other names will also take part. In an show entitled The Missing One curated by Nada Raza, the protagonists will be alienation and dystopia, inspired by the title of a Bengali sci-fi story written by J.C. Bose in 1896. The show will present the works of 24 art makers.
Also at DAS, the film programme, where over 24 international filmmakers will take up certain colonial and post-colonial conditions and present emotional narratives; an exhibition about the architecture in Bangladesh and the 19 architects currently active in the country; a show of Bangladeshi art, entitled আত্ম-অন্বেষণ; Soul Searching and presenting 10 galleries and non-profit organizations; and Safina Radio Project, an itinerant broadcasting program of conversations and sound pieces with artists and curators taking part in Dhaka Art Summit.
The Digital Guide
More Programme Highlights
But that's not all. The Dhaka Art Summit 2016 will present its first Live Feed Station, together with Asia Art Archive in an effort to present the many histories of 20th century art writing in different languages of the region. The project will include some of the most interesting publications, art magazines, books and catalogues. With such section in mind, the event will also feature a fresh segment entitled Critical Writing Ensemble, where leading writers, critics, poets, philosophers and curators will gather to share their experiences and opinions. Another interesting part of the Summit will be The Performance Pavilion: Shifting Sands, Shifting Hands, relating to the idea of everything being in a state of becoming. To present their performances, there will be eight names.
An exhibition curated by the director of Kunsthalle Zurich, Daniel Baumann, will showcase the work of thirteen artists living and working in Bangladesh as the finalists for the Samdani Art Award. The winner, chosen by a highly professional jury, will be announced at the opening dinner on February 5th. Finally, perhaps the most important show of the Summit, a group show entitled Rewind, which will highlight 12 names from across South Asia who were active before the late 1980s. Many of the pieces come from private collections and will be on view for the very first time.
Dhaka Art Summit Location - Bangladesh Shilpakala Academy
Dhaka Art Summit - Practical Information
More than 130,000 visitors are expected at the third edition of Dhaka Art Summit, to be held at Bangladesh Shilpakala Academy, in partnership with the country's National Academy for Fine and Performing Arts, from February 5th through 8th, 2016 in Dhaka, Bangladesh. The opening hours are from 10am to 9pm each day. The entrance is free of charge, no tickets or pass required. For more information, visit the official website.
Featured images in slider: Yasmin Jahan Nupur, Photo from performance workshop. Courtesy the Samdani Art Foundation; Left: Anwar Jalal Shemza - Untitled (Linear Composition in Green and Red), 1965. Ink on handmade paper, 97x57cm, Collection Amrita Jhaveri / Right: Anwar Jalal Shemza - Chessmen, 1969. Oil on silkscreen on cotton cloth, 60x46cm, Collection of the Estate of Anwar Jalal Shemza; Waqas Khan - The text in continuum, 2015. Ink on paper, metal, 239 x 270 cm. Courtesy Galerie Krinzinger, Vienna; Tun Win Aung and Wah Nu - Ipso Facto, 2011-2013. 6 paintings (emulsion on linen, net, 275 x 580 cm each) and video (colour, with sound, 20 min. 54 sec.), approximately 7 x 16 x 3 m overall. Photo: Courtesy Atelier Hermès and nnncl workshop; Shumon Ahmed - Land of the Free, 2009. Courtesy Project88. All images courtesy of Dhaka Art Summit.