The Diana Lowenstein Gallery is proud to present the exhibition titled Trilateration: Andy Coolquitt, Tamar Ettun, Michael Loveland. This three-person show is curated by Ombretta Agró Andruff, Diana Lowenstein Gallery's cultural advisor. Additionally, Julien Gardair, a French-born, New York-based artist will have his paper cutouts presented in the project space. This exhibition will bring together three artists who live and work in three different cities in the United States but share similarities in their creative process and modus operandi. The artworks presented in the exhibition will, nevertheless, carry strong personal characteristics that will distinguish them one from another. Diana Lowenstein Gallery will show the already existing works as well as new ones, specifically made for this exhibition.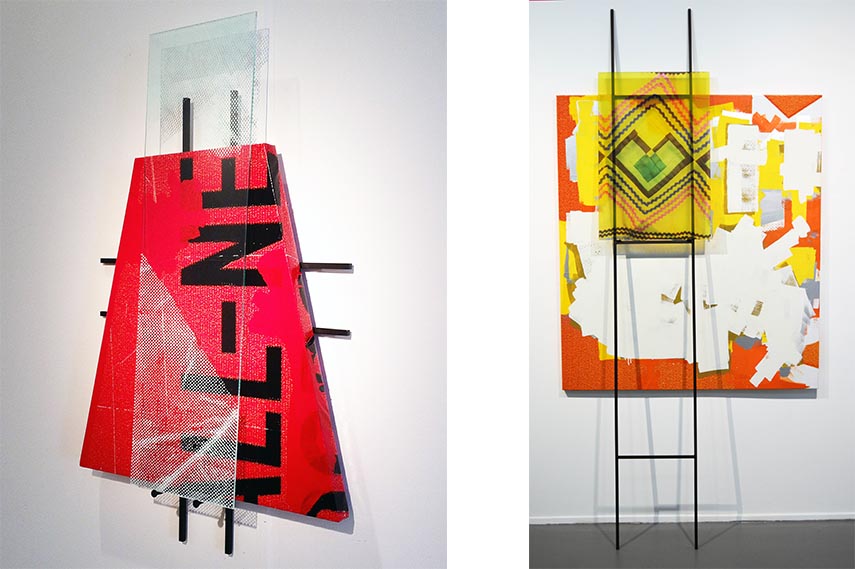 Trilateration – Geometry or Art?
In geometry, trilateration is the process of ascertaining absolute or relative locations of points by measuring the distances using circles, spheres, or triangles. In art, Trilateration is a project that brings together three artists, Austin-based Andy Coolquitt, Israeli-born Tamar Ettun who lives in New York, and Miami-based Michael Loveland. The artworks exhibited at Diana Lowenstein Gallery will be able to engage in a captivating dialogue amongst each other. The artists have utilized everyday objects and unpretentious materials such as utensils, rubber gloves, scraps of fabric and house carpet, and street signs and billboards. The use of such materials is the common denominator of the artists in the Trilateration, but they all manage to combine, transform and reassemble this "debris" in a unique way to create videos, photographs, sculptures, and installations that occupy Diana Lowenstein Gallery. The trend of using commonplace materials is on the rise, and these artists will once again prove that you do not need expensive resources to make something truly beautiful and interesting.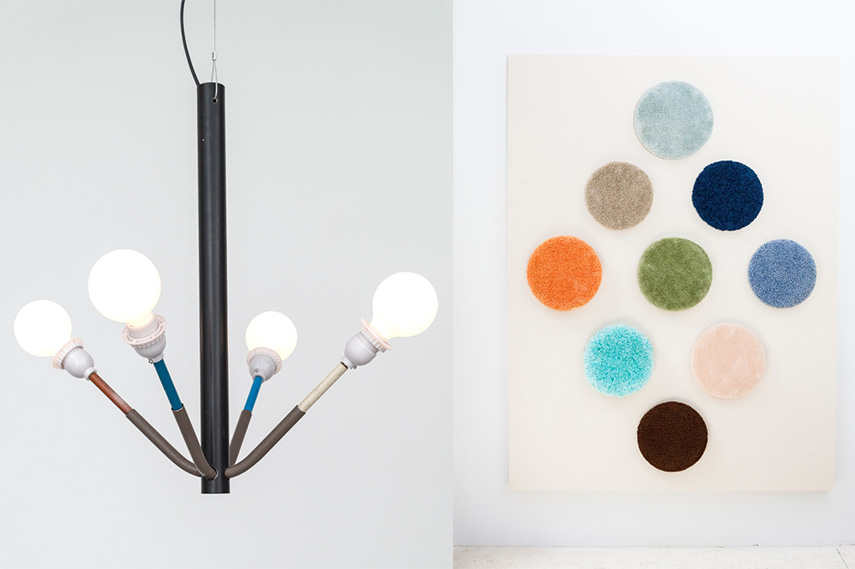 The Artists of Trilateration
Andy Coolquitt produces objects and installations as his own means of accentuating how humans correlate with each other and with their environment, how objects, architecture, and the environment communicate in order to manipulate space and subjective experiences of the people in those spaces. He has had solo and group exhibitions in Vienna, Houston, Texas, his home of Austin, Denver, Istanbul, and New York. His work is a part of the collections of the Philbrook Museum of Art, the Österreichische Galerie Belvedere in Vienna, and the D. Daskalopous collection, to name a few.
Tamar Ettun tackles the space between davka (a Hebrew word for deliberately) and awkward through her performances and objects. Her art can be described as purposefully awkward art that strives to question and to reconstitute movement with sculpture in the absurdity of the quotidian. She is the founder and director of The Moving Company. The Yale-educated sculptor and performance artist has exhibited and performed at The Watermill Center, NADA NYC, Madison Square Park, and Braverman Gallery, to name a few.
Michael Loveland's sculptures and paintings are influenced by the aesthetics of grassroots, PR, graffiti tags, political posters, and hand-painted business signs. Starting with found graphics and vinyl billboards, Michael Loveland destroys the original picture through the procedure of "painting out" that alters the original meaning of the picture and transforms it to another level of communication. The Florida-based artist had had his work exhibited in numerous galleries, museums, and art fairs, including, but not limited to, The Brooklyn Art Museum, and The Perez Art Museum in Miami.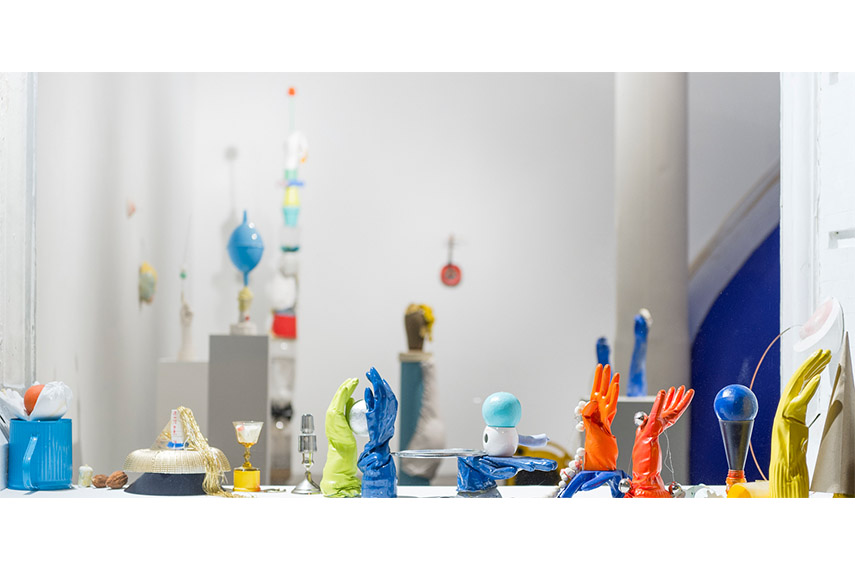 Trilateration at Diana Lowenstein Gallery
Trilateration: Andy Coolquitt, Tamar Ettun, Michael Loveland will be on view at The Diana Lowenstein Gallery from April 15th through May 28th, 2016. The opening reception is scheduled for Friday, April 15th, from 6 PM to 9:30 PM. Prior to the opening reception, the gallery will organize a conversation with the artists and the curator. Diana Lowenstein Gallery is owned and operated by Diana Lowenstein, a gallerist and the promoter of Argentine art. The gallery occupies the converted warehouse in Wynwood Art District in Miami. It represents over forty artists around the world, and Diana Lowenstein has managed to exhibit the works of her artists in crucial museums and biennials around the globe. It is located at 2043 North Miami Avenue, Miami.
Featured images: Tamar Ettun - Paddle Ball Guitar, 2015