An elite photographer of her generation, Diane Arbus has created some of the most awe-inspiring pieces the medium of photography has to offer to this day. Famous for her poignant portraits of individuals on the margins of society such as street people, transvestites, nudists, or carnival performers, her work has been described as bizarre, fantastical, and psychologically complex all at once.
With her brave approach, she took documentary photography a step further. Standing as a powerful allegory of post-war America, her imagery, once seen, can rarely be forgotten.
Heide Museum of Modern Art is currently hosting a touring exhibition by The National Gallery of Australia that explores the work of this iconic image-maker. Titled Diane Arbus: American Portraits, the exhibition features photographs created between 1961 and 1971.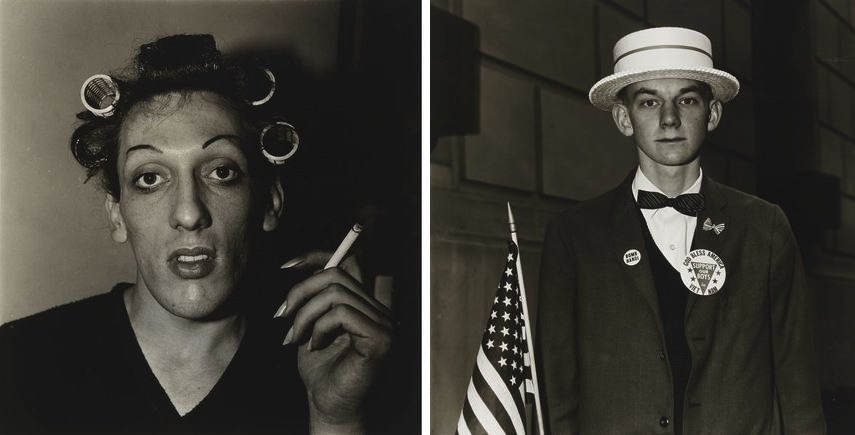 An Extraordinary Vision
The exhibition of portraits will present 35 of Diane Arbus's most iconic and confrontational images created between 1961 and 1971. The display includes works such as Identical Twins, Roselle, N.J. and Child with Toy Hand Grenade, in Central Park, New York City that have been described as two of the most celebrated images in the history of the medium.
The exhibition looks into the last decade of Arbus' life and work, exploring the contested impressions about her work and whether she exploited or empowered her subjects.
Discussing an extraordinary and extensive collection of Arbus's work that the National Gallery of Australia holds, the curator of the show, Anne O'Hehir, stated that it covers the photographer's best-known pictures, and also includes images which are rarely seen. "This exhibition is a testament to the power of Arbus's extraordinary vision," she added.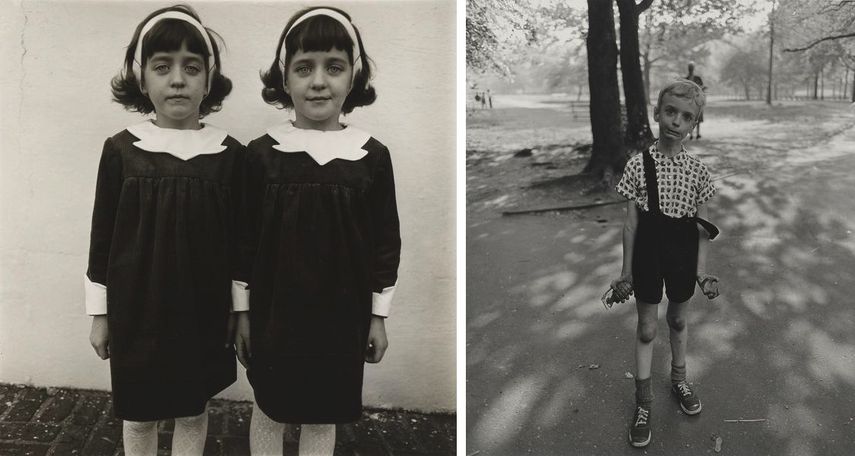 Diane Arbus Alongside Other Image Makers
As Heide Director and CEO, Dr Natasha Cica noted, the uncompromising view of Diane Arbus "challenged existing photography conventions in a surprising and enchanting way."
The display of this uncompromising view of hers will be complemented with the images created by photographers who have influenced her in any way, have exhibited with her back in the day or found inspiration in her work.
The selection includes the icons of photography such as Lisette Model, Walker Evans and Weegee, her contemporaries William Klein, Garry Winogrand, Lee Friedlander and Milton Rogovin as well as a slightly younger generation, work by Mary Ellen Mark and William Eggleston.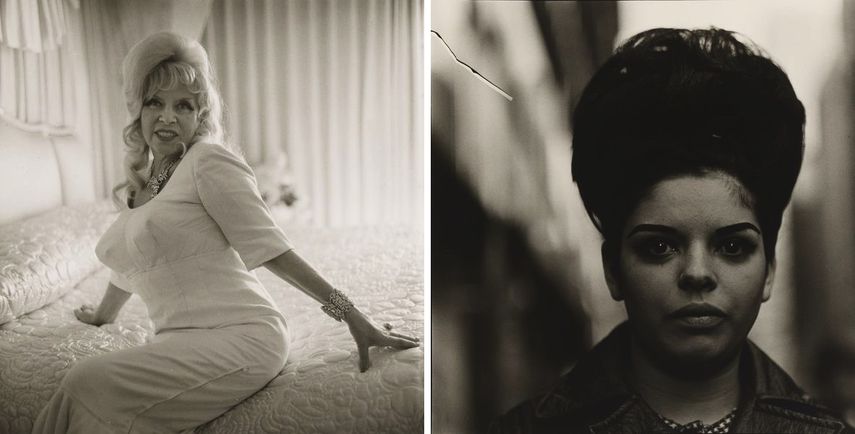 Diane Arbus Art Exhibition at Heide Museum of Modern Art
The photography od Diane Arbus offers a truly intense gaze. In a letter to Davis Pratt from Fogg Museum, Cambridge in 1971, Diane Arbus described her photographs:
They are the proof that something was there and no longer is. Like a stain. And the stillness of them is boggling. You can turn away but when you come back they'll still be there looking at you.
The National Gallery of Australia's touring exhibition Diane Arbus: American Portraits will be on view at Heide Museum of Modern Art in Bulleen, Australia until June 17th, 2018.
Diane Arbus: American Portraits
Featured image: Diane Arbus - Teenage couple on Hudson Street, N.Y.C. 1963, 1963. Gelatin silver photograph. National Gallery of Australia, Canberra. Purchased 1980. All images courtesy of Heide Museum of Modern Art and The National Gallery of Australia.