As an art movement, Minimalism attracted various artists but mostly the ones interested in sculpture. By simplifying forms, indicating on their arrangements and inner relations, and clearing their content, the Minimalists wished to abolish the inherited patterns and propose new potentials of the sculptural language.
Various explored these notions and possibilities, among them women as well. Such is the case with the practice of Diane Simpson, who was very inspired by the movement, yet decided not to convey to it fully, thus releasing an autonomous aesthetics saturated with various references and indications. The artist started her career in the 1970s by producing rather conceptual works on paper based on axonometric projection and quickly transferred to sculpture to which she remained loyal for more than four decades.
To revisit her domains and present them outside the US, Nottingham Contemporary decided to organize a proper survey of Simpson's sculptural production characterized by rigid, yet subtle forms reminiscent of ancient cultures.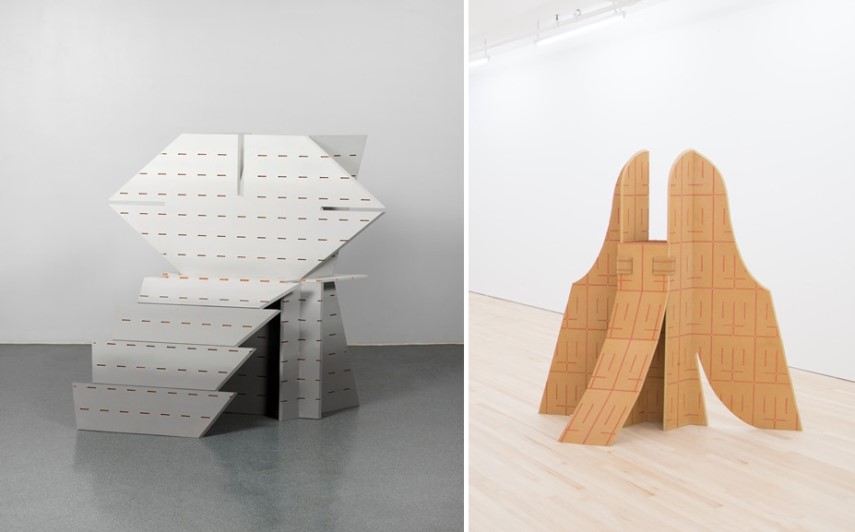 The European Survey
By combining components of fiberboard, plywood and other everyday materials, Diane Simpson masterfully creates shaped sculptures that are a result of a fusion of forms coming from architectural language, as well as clothing and the bodies that inhabit them, reflecting the artist's interest in the notion of coexistence.
On display are examples from her best known Samurai series (1981–83), alongside the ones coming from other series such as Historical (1984–90), Headgear (1990–96), Sleeves (1996–2000), Apron (2000–05), Bibs, Vests, Collars (2006–11) and Peplum (2014–16).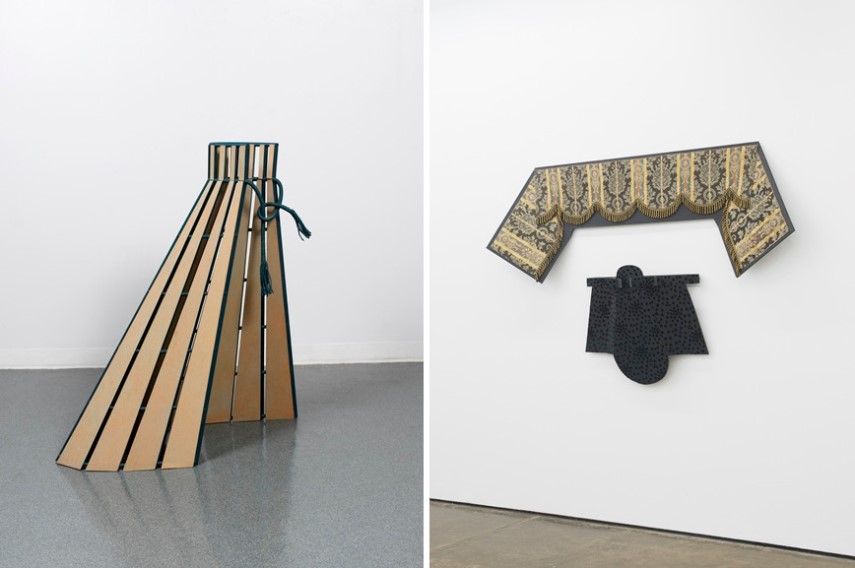 The Simpson Method
Namely, Simpson's sculptures are inspired by what she likes to call "clothing structures", printed materials found in a form of old encyclopedias, magazines, and catalogs. By using only a pencil and ruler, the artist depicts specific details of her source images onto graph paper and rotates them at 45-degree angles by using techniques coming from engineering, as well as Japanese and Chinese art.
Her drawings are then made into handcrafted sculptures that are further upgraded its form through the material selection and construction method. They are often hollow, with the internal construction bare without any decoration that is applied only on the outside to accentuate the form.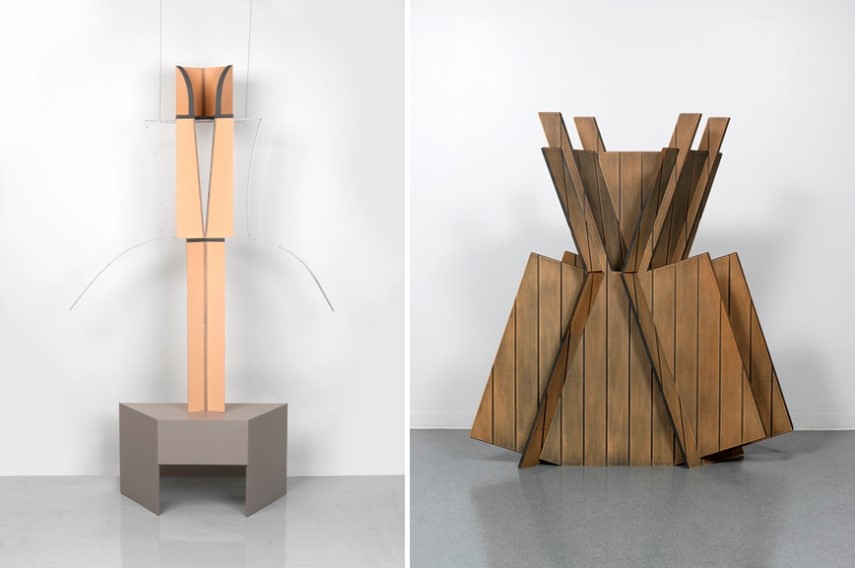 Diane Simpson at Nottingham Contemporary
Aside from showing the leading characteristics of Diane Simpson's work, and underlying the described method, the exhibition tends to show the meaning of materials, as well as the changing relationship between Simpson's sculptures and the drawings as their predecessors. The other important thing that comes to attention with this selection is Simpson's anthropological analyses of the ways materials were used for the traditional domestic construction and the conceptualization of intimate space like homes and temples.
Diane Simpson: Sculpture, Drawing, Prints 1976–2014 will be on display Nottingham Contemporary alongside two other exhibitions Denzil Forrester: Itchin & Scratchin and Sung Tieu: In Cold Print, in Nottingham, UK until 31 August 2020.
Featured images: Diane Simpson: Sculpture, Drawing, Prints 1976–2014, 2020. Installation view of Nottingham Contemporary. Photo Stuart Whipps. All images courtesy Nottingham Contemporary.