Among the artworks of the highest of quality, typical for any edition of the BRAFA art fair, the 2019 visitors can also find Kisanola, an impressive collection of combs from the Democratic Republic of the Congo. These select objects come from a rich and meaningful symbolic language of body decoration, particularly the hair, and are used within families of Central Africa to create a variety of hairstyles. Not only do these hair utensils help form certain identities and aesthetics, but they also make part of the creation itself, often alongside feathers, pearls, and other hairpieces.
This selection of combs, mainly from the Choke, Yaka, Luba and Lélé styles, is being brought to the Brussels fair by Didier Claes, renowned owner of the eponymous local gallery and an expert in African art. His numerous trips to the Congo got him acquainted with the vastness and versatility of the continent's art production and antiques, among which were also "kisanola" - Lingala for "comb".
Mr. Claes has devoted himself to presenting high quality works of art from important Western collections, participating in leading Belgian and international events that focus on his speciality. We talk to him about the beautifully sculpted objects soon on view at BRAFA 2019, and his experiences as a gallerist and African art lover.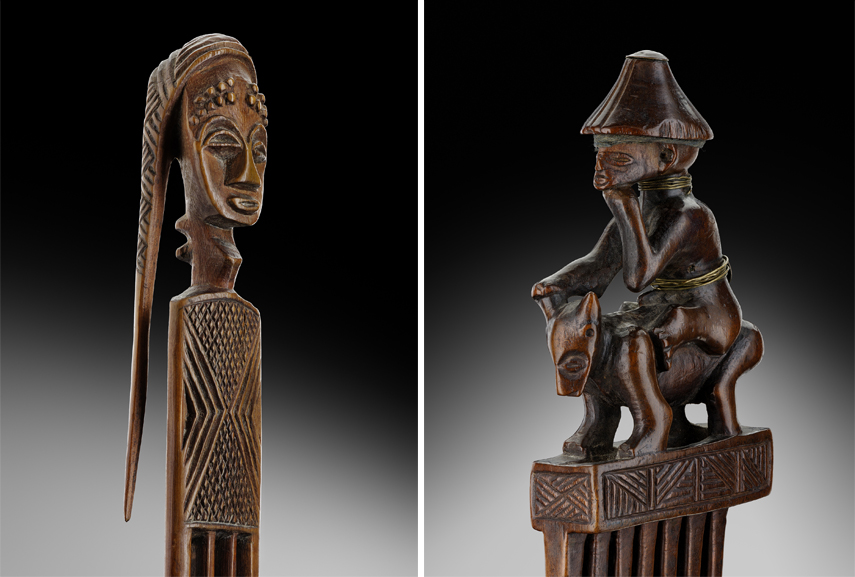 Kisanola - The Art of Hair
Widewalls: Why and how did you come to have a collection of combs?
Didier Claes: I decided to present a collection of wonderful and unusual objects from Central Africa. These are more decorative pieces than real combs, and they are quite easy to appreciate and understand, at reasonable prices. Collected over the course of many years, the pieces come from different European as well as American collections.
Widewalls: These combs seem to be steeped in history: that of the person who made them, the person who uses them...
DC: I generally offer the prestigious BRAFA fair pieces that are not only beautiful to look at, but that also tell a story. A story that is in keeping with the spirit of the times.
These accessories create an unusually rich and meaningful symbolic language. They can reflect personality, express protest, reveal status or indicate belonging to a society.
Widewalls: Could you tell us about the differences and similarities between the Chokwe, Yaka, Luba and Lélé styles?
DC: Although we might see certain similarities, each of these ethnic groups has its own specific features. Each item is sculpted according to ideals of beauty unique to each ethnic group.
Widewalls: What do you think a collection like this adds to a renowned event like BRAFA? What would you like to pass on to visitors and collectors?
DC: Presenting a "collection" is particularly interesting in itself, in that someone with a real passion has brought these pieces together to form a cohesive whole.
The combs are often appreciated for their beauty, but it is rare for an exhibition to be dedicated exclusively to these pieces. They have no use in terms of initiation rites and are not associated with any particular rituals. I wanted to showcase this hair accessory, a distinctive mark of prestige, to remind people that African art is not just about ritualistic objects (statues, masks etc.), but is also synonymous with the art of self-adornment. Above all, beyond the diversity of the shapes and styles of the combs, this exhibition highlights the immense talent of the artists who created them.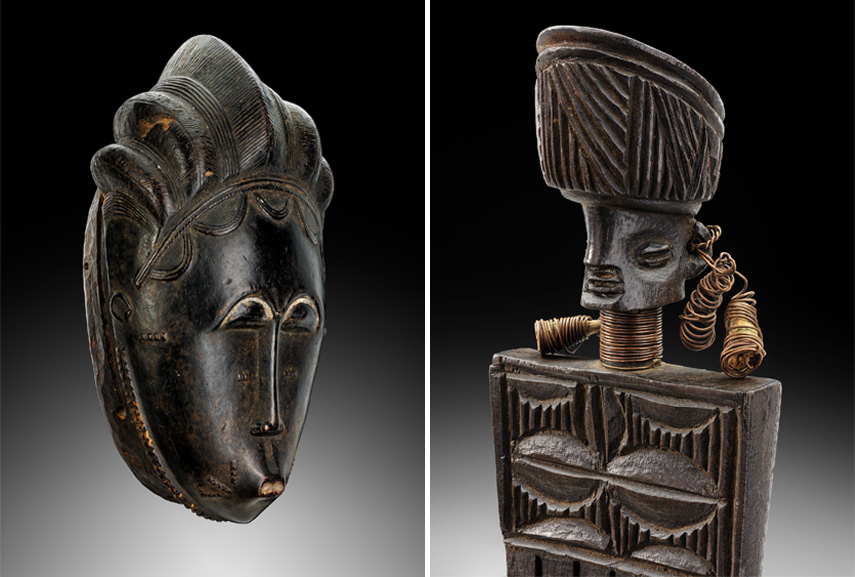 Didier Claes at BRAFA 2019
Widewalls: Your relationship with BRAFA has been a fascinating one: how would you describe it thus far?
DC: It is a wonderful relationship that is set to last. My appointment as Vice Chairman of BRAFA in 2012 and the renewal of this position since then is wonderful recognition from my colleagues, who are all great dealers. In just a few short years, BRAFA has established itself as one of Europe's flagship art events. A spectacular and noteworthy development, which it owes first and foremost to a rigorous policy of openness based on very high quality, eclecticism and friendliness: values that have become its strengths as well as its keywords. It is a real source of pride for me to a member of the board.
Widewalls: As an experienced connoisseur of African art, what is your view of its current status, of its development and its prospects for the future?
DC: African art has been flourishing for some years. It now reaches a bigger audience that continues to grow, with the arrival of collectors of modern and contemporary art who are interested in this field, driven in particular by auction houses. But since these objects were first discovered by Westerners, there has always been a growing interest in them.
Widewalls: What is the next step for the Didier Claes Gallery?
DC: The next big step will be a presence at TEFAF (The European Fine Art Fair) in Maastricht, in March 2019.
The gallery will also continue to promote events and exhibitions within its own four walls, nurturing a direct relationship with the public and new enthusiasts.
Featured image: Didier Claes, photo by Philippe de Formanoir - Studio Paso Doble. Courtesy the gallery and BRAFA.