For the Argentinean-based painter Diego Cirulli, the painting is a process where an artist is guided by a tacit intuition along the everyday dialogue with the materials. This is the process where the artist builds himself, when painting starts talking to him and the things are unveiled through perseverance and honesty. Diego Cirulli exhibition Hollow opening at BC Gallery will present his new series of oil paintings exploring the void and absence. The artist invites us to close our eyes in order to see the abyss that constitutes us.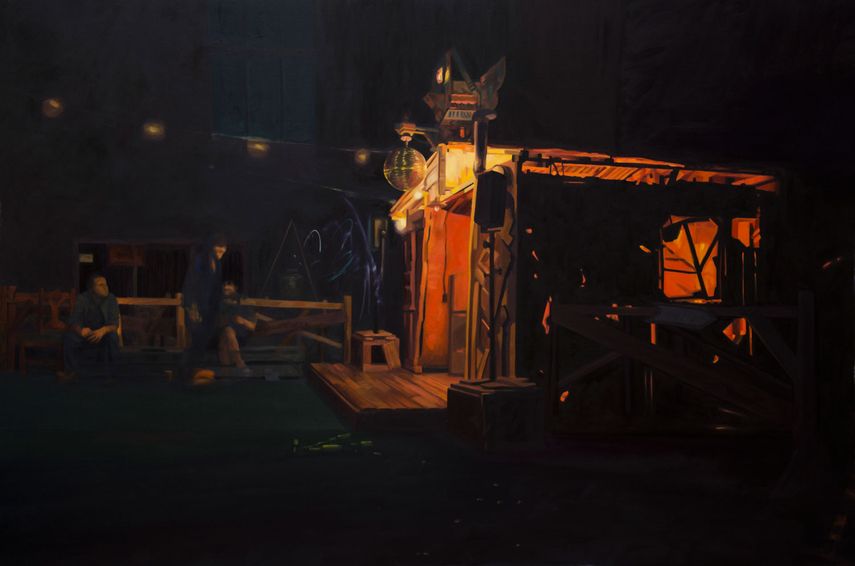 The Space Deprived of Meaning
Cirulli's new series of paintings was created between 2015 and 2016, and each work was initially conceived independently without the awareness of a whole. Eventually, the progression and development of work has created dialogues and brought the conceptual consistency tracing the unique mood of the whole series. Having the vague content with its origin in loss, the paintings are framed within a certain time and place that artist inhabits. Consisted of memories, voices, images and everyday life, this space was eventually deprived of meaning.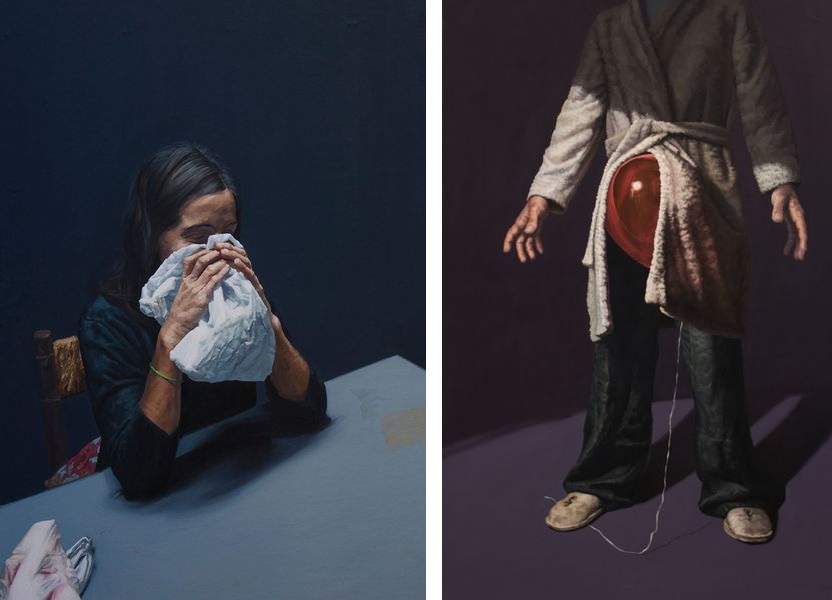 The Gaze of The Painting
When the spaces where processes take place no longer stand, the artist faces what he cannot avoid about the painting process. His surroundings become distanced and the road to it cannot be recognized. Hollow represents the pictorial materialization of this void. What remains speaks through silence and cannot be expressed through aphonic sounds. Each image is filled with appearance and nonappearance, the presence and absence. The painting process reveals something beyond artist's intentions, forcing him to accept the absence of what he is looking for, as well as the gaze of the painting. Filled with something that overflows, that is the moment when the will arises.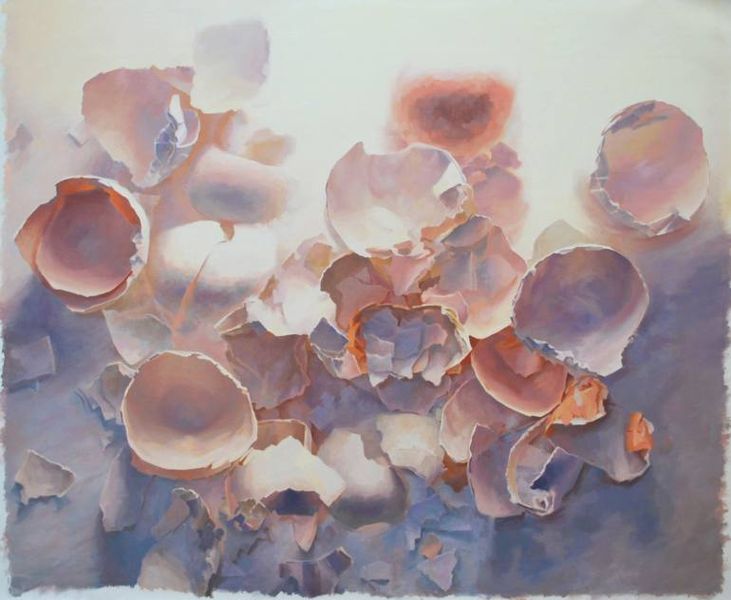 Diego Cirulli Exhibition at BC Gallery
The work of Diego Cirulli has been a subject of numerous solo and group exhibitions in Argentina and abroad, including Bosnia, Brazil, the Dominican Republic, France, Spain and Uruguay. Some of his most famous works include the exhibition Public Education in the Dominican Republic and the installation 21 105 significance and redefinition of Memory Spaces C.C.M.H. at the Cultural Centre Haroldo Conti that has been proclaimed as a site of national and cultural interest by the federal secretariat in charge of cultural affairs. The exhibition Hollow is Cirulli's first solo exhibition in Europe. The exhibition will be on view at BC Gallery in Berlin from May 19th till July 9th, 2016. The opening reception will be organized on Thursday, May 19th from 6pm to 10pm.
Featured image: Diego Cirulli - Quarry, 2016 (detail). All images courtesy of BC Gallery.