Digard Auction house held a contemporary art auction on June 11, hosted by Art Contemporain Urbain, with a distinct focus on the urban art. The auction attracted a lot of attention among the urban art collectors, as some of the pieces are created by the most respected figures of the style today. Among the 167 lots, there were works by Shepard Fairey, Banksy, Jacques Villegle, Keith Haring, Sickboy, Pejac, Rero, Takashi Murakami, and many more. From the total number of lots, 104 were sold, which makes 62.3% of the total number of lots that got flogged. We did a small analysis of the highlights of the auction presented by Widewalls and several interesting sales occurrences regarding this auction.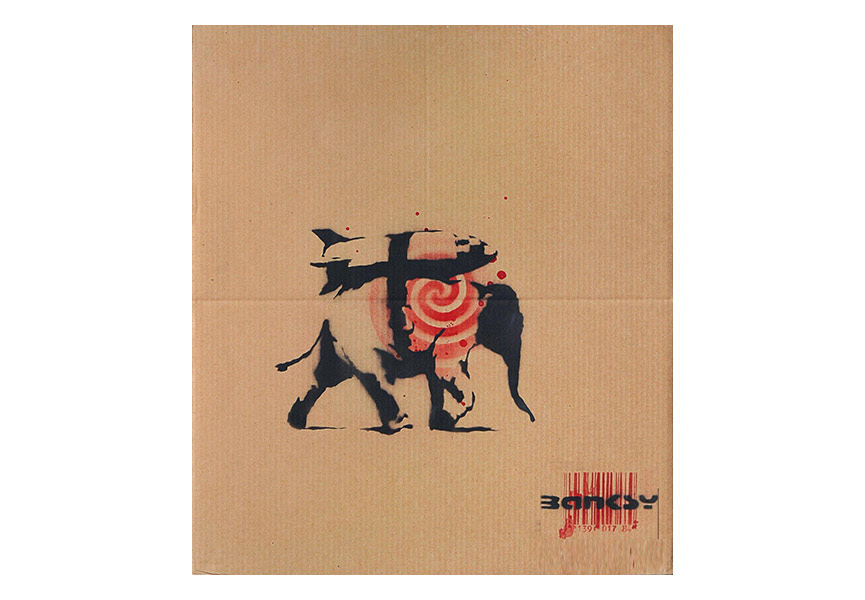 Banksy takes it all, once again
The only work that has surpassed the 100,000 euro mark, sold quite above the estimate, was Banksy's work Heavy Weaponry, lot number 67, a spray-paint stencil on cardboard. Originally estimated between 60,000 and 80,000 euro, the work reached a handsome price of 109,968 euro, confirming once again Banksy's originals are highly sought after still. Another interesting piece by the mysterious master, a silkscreen print Formica Flag - Gold, lot number 56, did sell, reaching the price of 13,904 euro, right on estimate. A serigraph Rude Copper also sold well, surpassing the estimate of 7,000-9,000 euro and reaching 11,376 euro as the final price. Another lot of Banksy, number 96, doubled the higher end of the estimate easily, selling at 36,656 euro.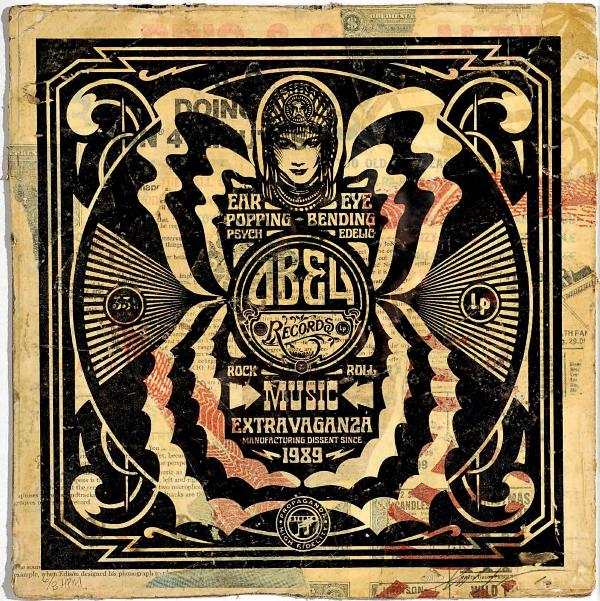 Highlights
Shepard Fairey's poster Change, another rendering of the Obama image from 2008 registered under the lot number 14, sold on estimate, reaching the price of 2,781 euro. This offset lithograph is numbered at 30 out of 5000 copies. Most of other lots, although some of them pricey such as the spray paint rendering of Vivienne Westwood (lot 66) sold more or less as estimated.
The imaginative Sickboy was represented at the auction with the piece Lucky You from 2013, lot 120. Interestingly, the piece, originally estimated between 4,000 and 6,000 euro did not reach the sale this time.
Spanish artist Pejac is definitely on the rise, as his original work Seppuku, after which his first print edition was made recently, sold well above estimate. Registered as the lot 83, this acrylic on canvas was estimated between 3,000 and 5,000 euro, but the final price achieved 9,480 euro.
Axis, painting by the graffiti-realism duo BEST EVER, did not sell either. Under the lot number 162, it was estimated at reasonable 1,500 - 2,000,  but this interesting work from 2009 did not succeed in finding its buyer.
A piece by one of the legends of street art, Jacques Villegle, titled Mad Professor, was apparently estimated a little highly between 35,000-45,000 euro. This lot number 46 remained unsold at this auction, although it represents a rather interesting collage mounted on canvas.
Rero proved that his minimal, contemplative game of letters and forms does have a market, as his piece listed under the lot number 40 sold on estimate, for 9,480 euro.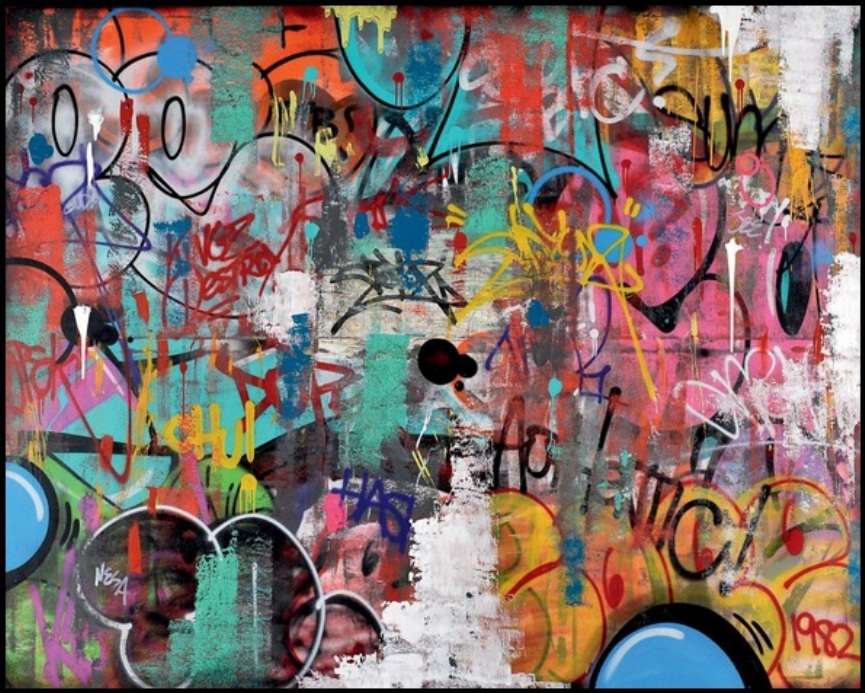 What, who and for how much
Most of the pieces reached their estimate and sold within the foreseen range, or went slightly above the estimated price. An interesting trend is that while some of the works by famous figures such as Shepard Fairey were sold well, there were a few works that did not find their owner. The same goes for pieces by Blek le Rat. Works by D*Face, JonOne and Cope2 did really well, selling at the high end or well above the estimated values. It's important to note D*Face non-graphic piece at the lot 3 did not sell, very much in contrast to his exceptionally successful comic-like work.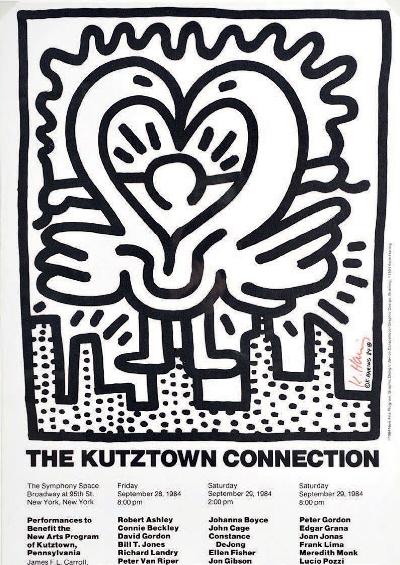 A spark in the auction lit up a piece by Inkie, titled Salen 3, at lot 25, This acrylic, marker and gold painting sold quite above its estimate of 1,000-1,500 for 8,595 euro. Is Inkie on the rise, or was this a "one hit wonder" is left to be seen. Works by El Seed (lot 86) and Seth (lot 87) also sold above estimate, for about 5 and almost 4 thousand euro respectively. Among the no-goers were works by Ludo, Miss Van, SEEN, a work by Swoon and some works by Faile, as well as some, apparently less interesting pieces by Fairey.
Notably, lots 155 and 60, standing for one plate and one drawing by Keith Haring, both sold above the estimate, signifying the alive collectors market.
Two lots, number 163 and 164, that may have attracted the attention of skate deck collectors, represented decks with designs by Shepard Fairey and Takashi Murakami, both sold above the estimate, at 1,896 and 2,528 euro respectively.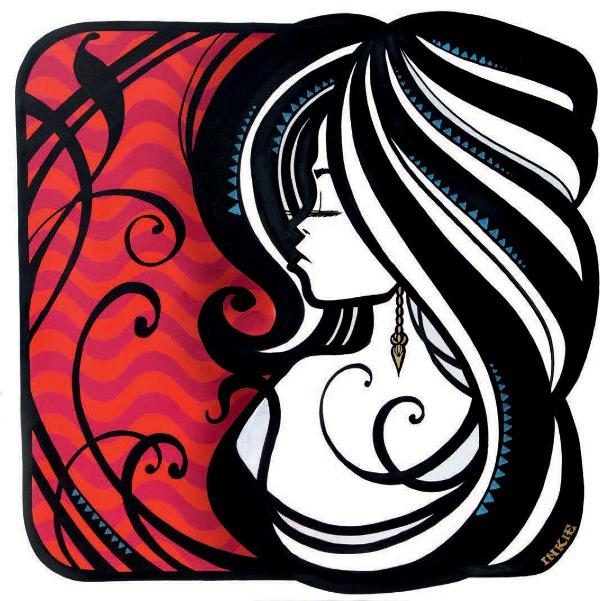 Digard Auction was definitely an objective mirror of the urban art market condition today, showcasing the most sought after names, with Banksy still leading the lot. However, the amount of the unsold works may not be the sole indicative of none-attractiveness of the artists, but quality, topic or technique of the work itself may be the key ingredient that would push the prospective buyer to bid.