While Christie's Honk Kong was busy with its Asian Contemporary Art Day auction and Chinese Ink Auction, on the other side of the globe, more precisely in Paris, Digard held Urban Contemporary Art Auction. It would be fair to say that this auction was a successful one considering the amount of money gathered, which is $1.376.984, but truth to be told, more than a third of total amount was a merit of the lot 81, a Banksy and Inkie collaboration sold for a staggering price of $556.085. Still, the highest hammer high difference was seen in the sale of lot 48 – Revs' Book #1 from 1993 with 310.1 percent.
Banksy And Inkie Collaboration At Glastonbury
Silent Majority was painted in 1998 at Glastonbury Festival. Current owners of the trailer, who have provided a full note that will accompany the work at auction, stated that the work was created in three days. They are long term travelers in England, who allowed Banksy to paint on their home. He approached to them during the festival, and asked them to use the back side of their trailer as a large blank canvas. Owners underline the significance of the context in which Silent Majority was created. Firstly, the work was created during Glastonbury Festival. Secondly, and more important, the work depicts the era of mid 1990s, when the free party movement was very popular. Silent Majority actually depicts the spirit of the last rave and hip-hop scene of the time. The work shows the figures, dressed like soldiers, storming a site with a speaker in an inflatable raft, with the powerful words: It's better not to rely too much on silent majorities… for silence is a fragile thing…one loud noise and it's gone. The work is signed by Banksy and Inkie. At that time, Inkie was a seminal graffiti artist and, according to owners, was quite a big name in the rave scene doing artwork for free parties, raves, Amsterdam clubs. The work's style is definitely Old Skool Graffiti, created free handed with very little use of stencils. Silent Majority indeed references to a period of free parties, artistic interventions in public space, rave parties and festivals. The trailer has been a home of the owners for years (before Banksy paint it and after that), and it has been seen around the United Kingdom at various events, festivals and free parties.
The Overview of Digard Paris Urban Contemporary Art Auction
Out of 166 lots offered at Digard Paris Urban Contemporary Art Auction, 119 were sold, or 71.7 percent of the lots. Twenty-nine lots, or 24.4 percent, were sold over high estimate as opposed to 23 lots, or 19.3 percent, sold under low estimate. In range of estimated values more than half of the lots were sold – 67. The highest hammer price was seen in the sale of Banksy and Inkie collaboration piece Silent Majority for a staggering $556.085. Average hammer price of the auction has settled at $11.571 and median hammer was at $3.337 (this means that the same number of lots were sold for more than $3.337 and for less than $3.337). The difference between average hammer price and median was -71.2 percent, which means that a lot more of artwork went for the price smaller than $3.337. Beside Banksy and Inkie scoring a surreal hammer price, we have seen a couple of more nice digits: Banksy's Flying Copper for $161.265 and US Map from Futura 2000 for $46.711.
Scroll down to see the best and the worst performing lots of Digard Paris Urban Contemporary Art Auction.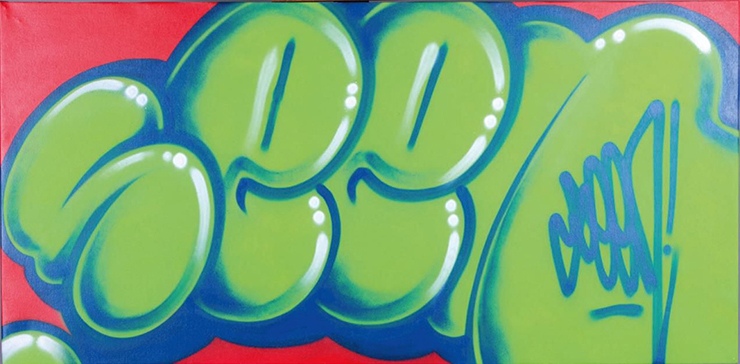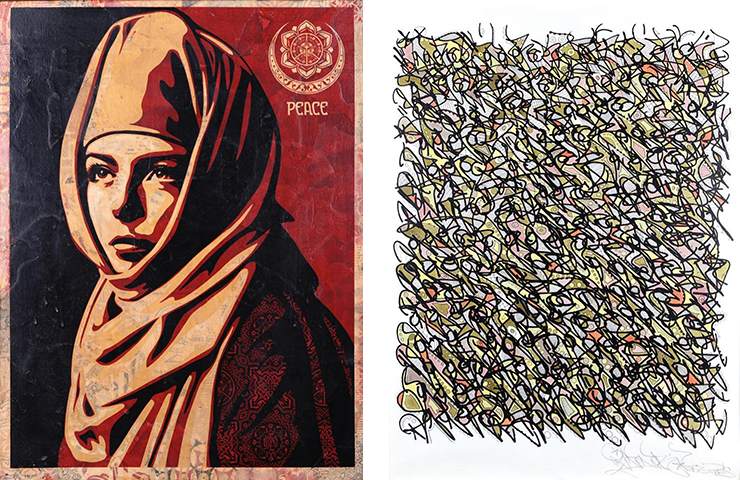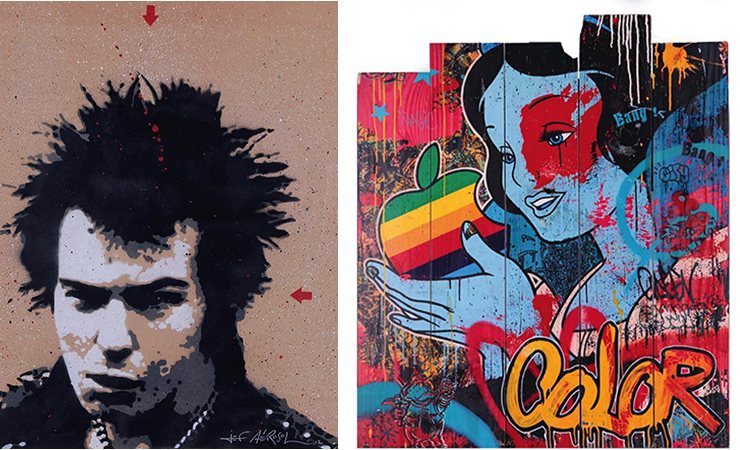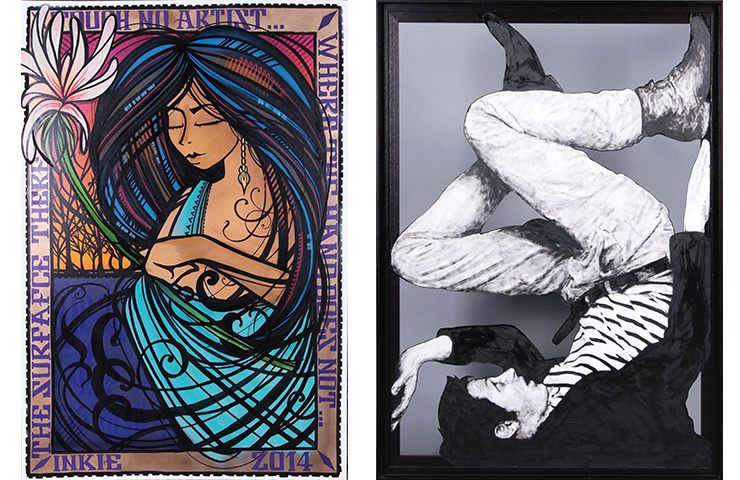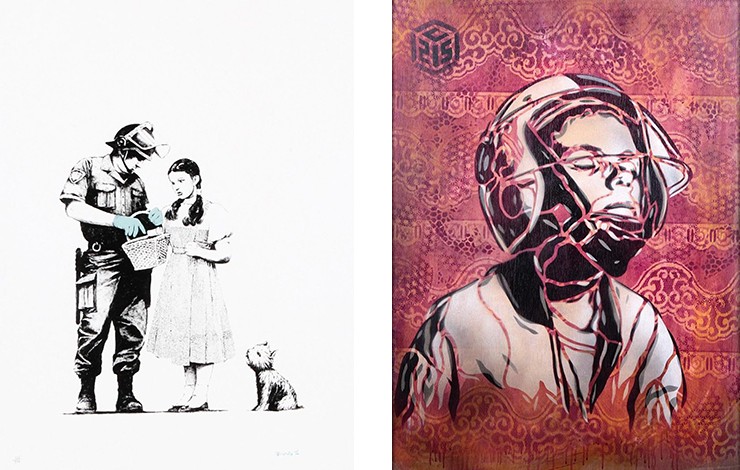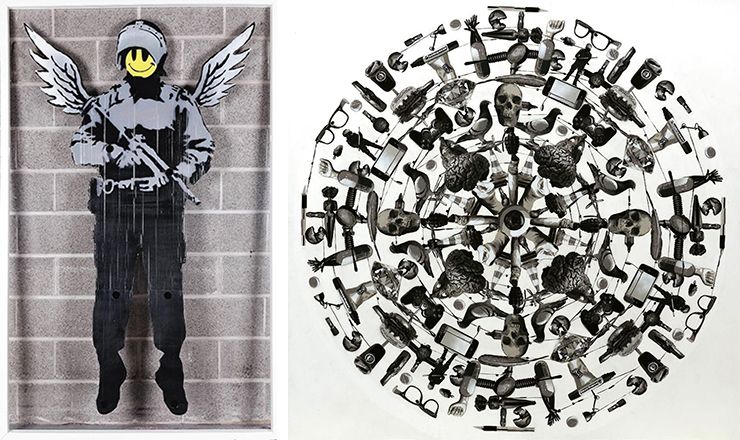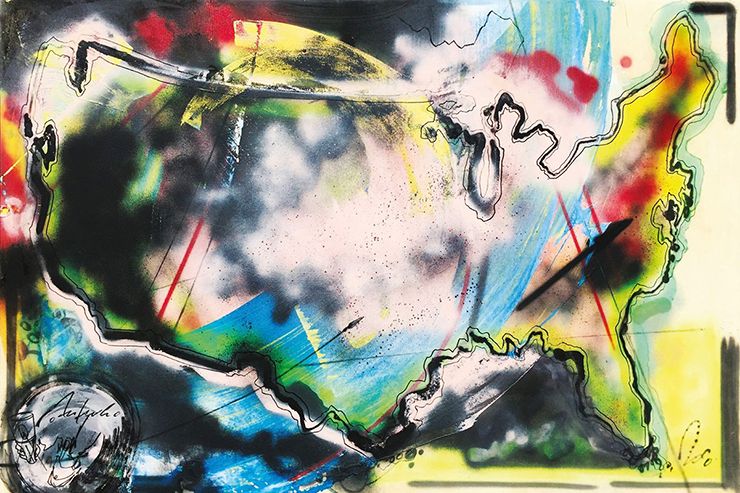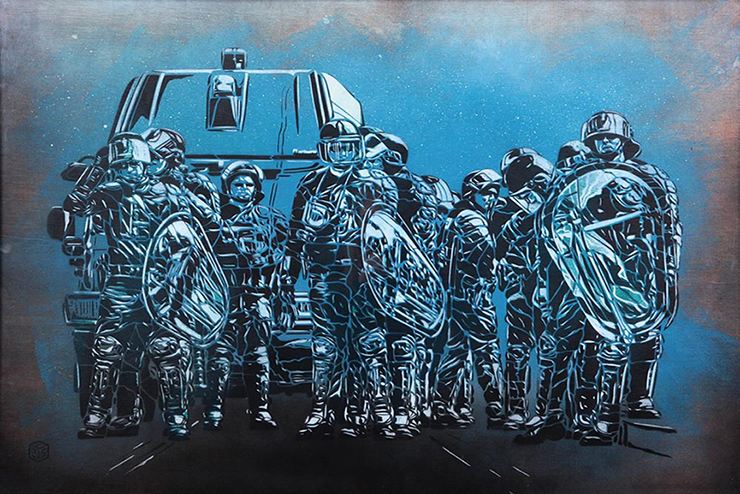 Digard Paris Urban Contemporary Art Auction In Details
Please, scroll down to find out more about each lot that was auctioned at Digard Paris Urban Contemporary Art Auction – find out their estimated values, hammer prices and find out which lots weren't sold.
To stay up-to-date with auction analysis articles, sign up for My Widewalls now!
All images are courtesy of Digard Paris.