The emerging Swiss artist of Greek origin, Dimitra Charamandas, will be presenting her new works at SOON Gallery in Zurich. The upcoming exhibition will feature twenty artworks, all of which were made during the past six months in her studio, established in Amsterdam. Uncertain Ground, which is the title of the show, will present Charamandas' works that embody her favorite medium – painting, showcasing both oil and acrylic paintings. Although the artist is quite young – born in 1988, she already has a clearly developed style, which pulls the human figure through a softening filter of haze, surrounding the subject with an aura of mystery.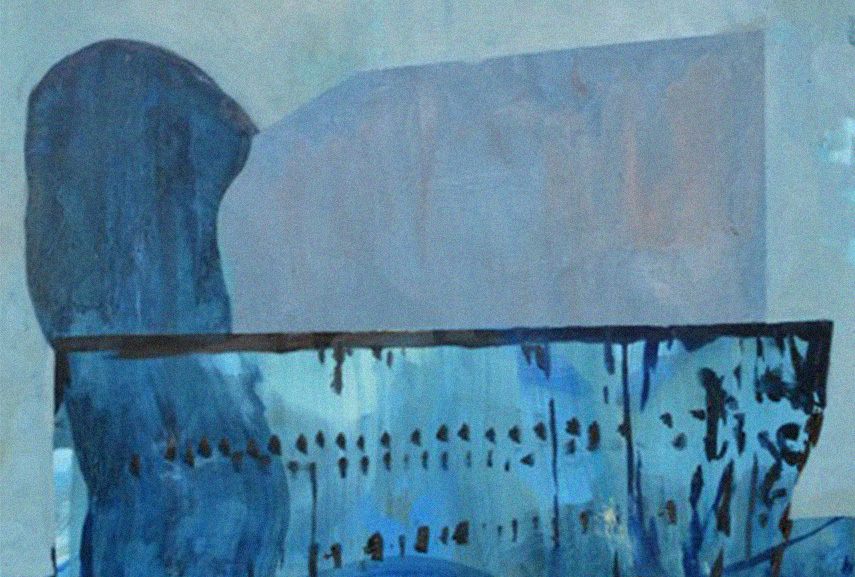 Colorful Haze
If there is one certain way to describe Charamandas' works, it is to talk about the specific use of color, which lets reality wander off into other visual worlds, where skin color is never simply pale, pink, brown or beige. Just like the impressionists did a hundred years ago, Charamandas achieves a particular tone by mixing the greens, the blues and all the unexpected hues which ultimately contribute to the impression of a figurative image. However, the way that these colors merge allows for the whole image to become slightly distorted, and to end up somewhere on the verge between abstraction and truthful representation.
Dimitra Charamandas on her own Work
Dimitra is currently based both in Amsterdam and Bern, but she comes from the capital of the Canton of Solothurn in Switzerland. She graduated from the Lucerne University of Applied Sciences and Arts in 2013, and since she already has experience with exhibiting, this will not be her first solo show. A good way to get to know about her own thoughts on her work is to consult Dimitra's website, where she once stated:  "I have an image in mind. Tectonic plates are grinding. At the edges the ground is splintering". The statement was related to another series, a project called Split, but it can serve as a good way to describe her approach to painting in general.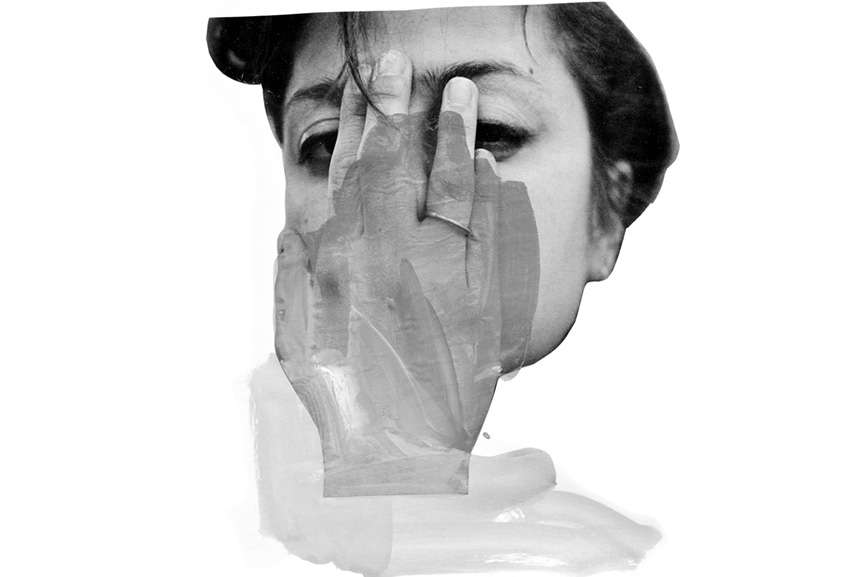 Uncertain Ground Exhibition at SOON Galerie, Zurich
The works of Dimitra Charamandas combine the attentive observation of the society with intuitive painting, and tell stories which rarely take forms of definitive statements, but rather stay open to interpretation. This way, these stories reach out to everyone, playing on both sides of human perception - one which embraces figuration, and the other one, which takes abstraction as an opportunity to tell one bit of a story. Uncertain Ground will be on view from April 21st through May 7th 2016, at SOON Galerie in Zurich. The opening reception is scheduled for Thursday, April 21st, from 5 PM. 
Featured image: Dimitra Charamandas - Uncertain Ground. All images courtesy of the gallery.