The mankind seems to be cursed. Throughout history, it showed that it had great potential – potential leading toward growth and progress, and potential leading toward destruction and annihilation of everything achieved to date. Countless philosophical movements have been trying to explain what is it in human's nature that leads toward both destruction and creation. But, we could say it is a fact – the mankind consciously goes towards progress and creation; however, this process is always followed by devastation (both material and non-material, both affecting our environment and human beings themselves). The art has been addressing this issue for ages. In contemporary art, maybe the street art has one of the leading roles in expressing resistance against dominant narratives highlighting the progress that unfortunately is always followed by disasters. Yet, it's not only street art that addresses what seems to be competing tendencies toward creation and destruction. The work by Dionisios Fragias shows how contemporary sculpture can perfectly address these questions. RARE Gallery from New York is organizing an exhibition of this amazing artist entitled Rush to Fill.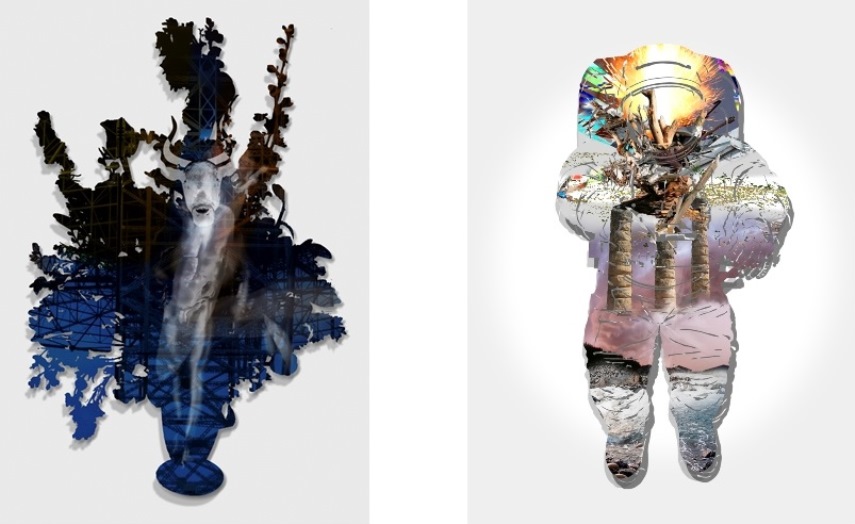 The Art of Dionisios Fragias
Dionisios Fragias was born on the beautiful island of Kefalonia in Greece. It may be just coincidence that this artist was born in Greece, currently facing tremendous economic and financial crisis (that is already addressed by street artists in this country and by Greek street artists). However, Dionisios Fragias asks fundamental questions that are being raised by numerous actors from different fields. These questions seem to be a constant in our history, yet they are part of our contemporaneity. His works focus on how today's push toward technological advancement, while full of promise and hope, can be fraught with peril.  They are symbols of the frustrations that societies experience as they reach their own civic and technological walls. He perfectly uses imagery derived from the Bible and from famous Greek myths, and utilizes them to comment upon mankind's cyclical and competing tendencies toward creation and destruction (many artists have references of Bible in their work, just to mention famous photographer Philip-Lorca diCorcia). Dionisios Fragias usually uses sculpture for expressing his ideas. He shows perfectly how the understanding of contemporary sculpture is important for an overall contemporary social and political engaged art.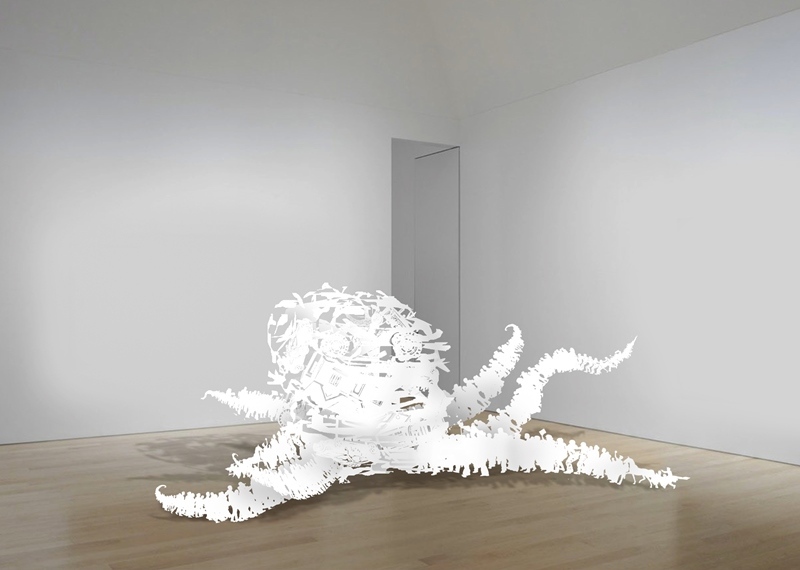 Dionisios Fragias: Rush to Fill
Dionisios Fragias does not use only sculpture, but "hybrid" paintings as well. The works in the show at RARE Gallery focus on a specific area of man's duality – the propensity to take action and dominate when he senses a void in any sphere of society. Whether the vacuum to be filled allows for the furtherance of a cultural or scientific agenda, or the gap being plugged permits exploitative and abusive uses of power, Dionisios Fragias suggestively presents both sides of the same coin. Dionisios Fragias relates and traces the visceral human compulsion to assume control through nature's own mimicking mechanics (we could just recall the art of Tadashi Kawamata whose art addresses quite similar questions).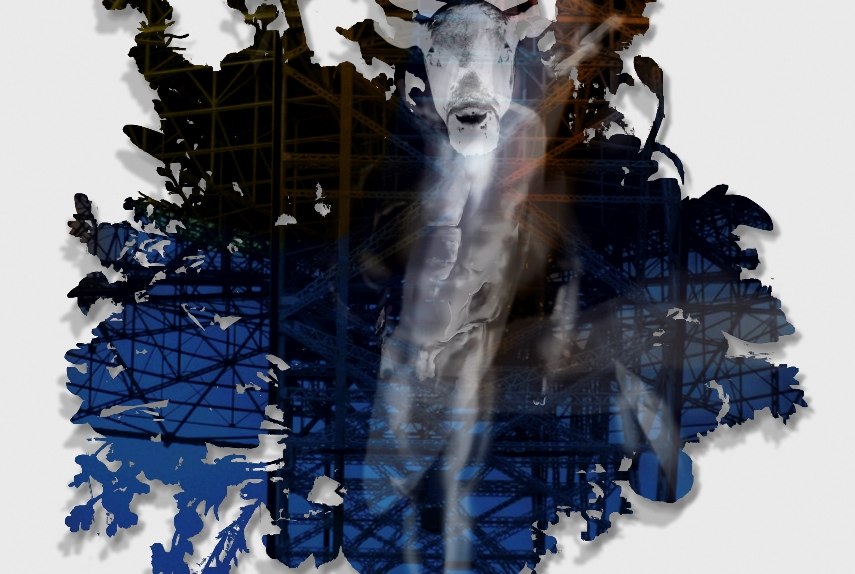 Dionisios Fragias at RARE Gallery
This is Dionisios Fragias' fourth one-person exhibition at the RARE Gallery. The price range for Dionisios Fragias' works in Rush to Fill will go from $ 9,000.00 to $ 18,000.00. The show will be on view from April 23rd until May 21st, at RARE Gallery in New York.
Sign up for My Widewalls, and be informed about upcoming exhibitions!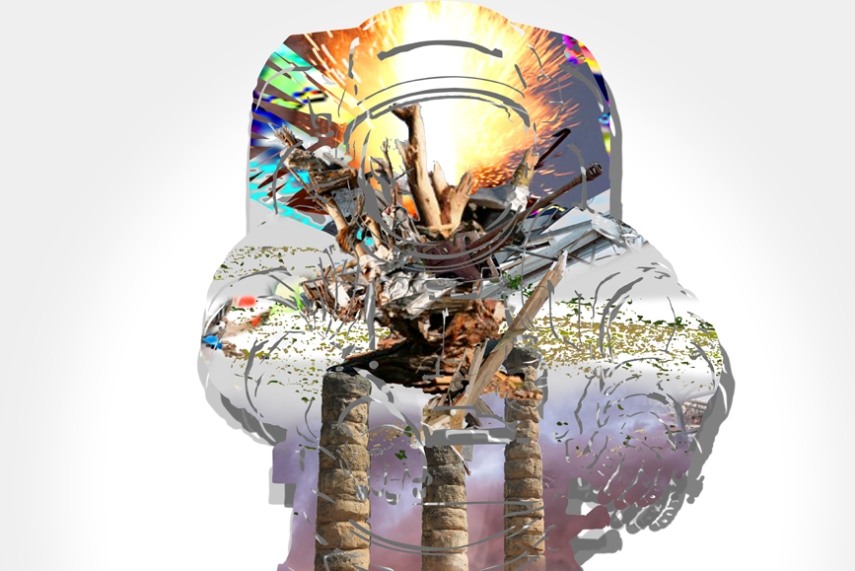 Featured Image: Dionisios Fragias - The Mystical Supper, 2015. Oil on waterjet-cut aluminum, 35.5"x58.25"x2"
All images courtesy of the Artist and RARE Gallery, New York.