German-born contemporary artist, Dirk Skreber, who lives and works in New York, is making his first solo exhibition at Capitain Petzel gallery. Mostly known for his remarkable creations involving natural shocks, car crashes and near-miss train accidents, this time, the artist presents a somewhat different aspect of his oeuvre. For this solo show, entitled The Long Hello, Skreber focused his research on the ingredients of paint, and explored the various ways it can be applied, used and abused to create a visual image and portray a creative thought. In the 31 pieces on display, he makes use of new techniques and materials, stepping away from his previous choice of canvas or wood. However, he still manages to maintain his signature style and continues to successfully monumentalize the banal.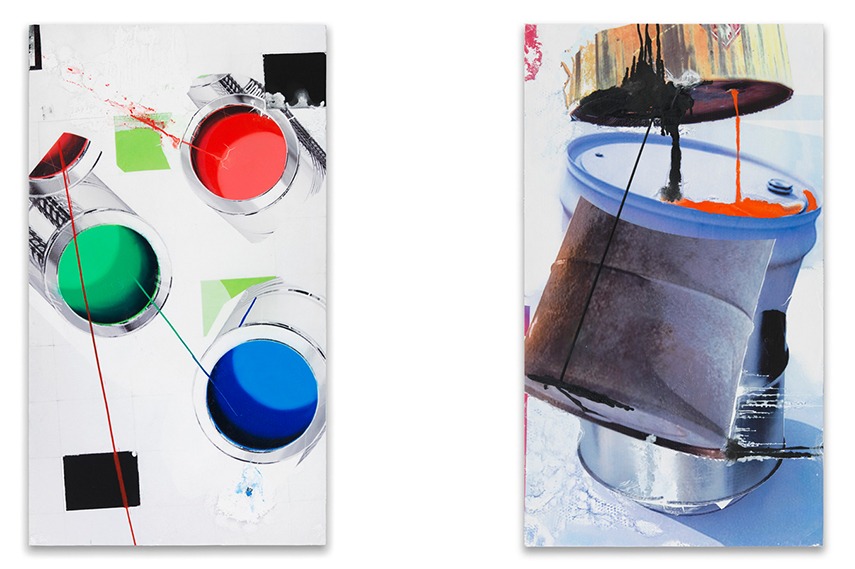 Catastrophic Incidents treated with Clinical Formalism
The New York-based artist works in sculpture, installation and painting. Born in 1961 in Lübeck, Germany, Dirk Skreber studied at the Kunstakademie Düsseldorf, and is now considered to be one of the leading contemporary German artists. His work ranges from the abstract to the representational, dealing with the architecture of the hyperreal; effectively creating articulated constructions which are suspended in space and time. From an obviously catastrophic context of images displaying car crashes, accidents and wreckages, Skreber embraces the grim atmosphere and elevates it to a level of religious awe. Drawing inspiration from the mundane flow of contemporary life, the artist aims to capture the moments of interjecting surprise or disaster, treating them with the most clinical formalism. The abstract incidents he often portrays are an unusual mixture of incomprehensible beauty and horror. Relying on photorealism, Skreber only borrows the tropes of mechanical reproduction, but his narrative goes beyond the style.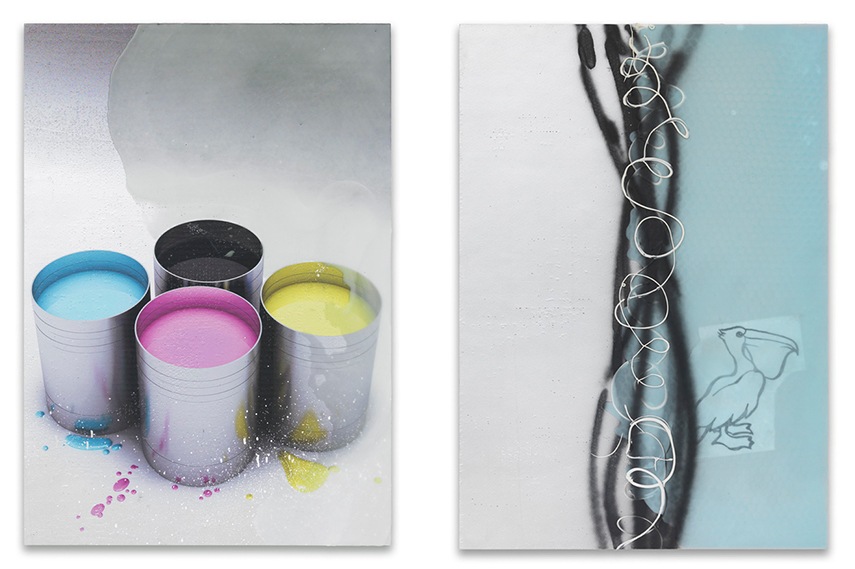 Experimenting with a wide Variety of Different Techniques and Materials
For the solo exhibition at Capitain Petzel, Dirk Skreber reflects upon his experiences from childhood and the early age. Having grown up with a father who was the head of the chemical laboratories in a paint factory, the young artist had the opportunity to experiment and do whatever he wanted with every conceivable kind of paint container his father would collect for disposal from the factory each day. His research on paint ingredients started in 1966 in his first outdoor studio. From small cans to barrels containing over 200 liters, Skreber had all sorts of paints and containers at his disposal. The Long Hello sees the artist working with new techniques and materials. Previously, his paintings have been mostly carried out on canvas or wood, this time, the artist worked with aluminum honeycomb panels to provide the base for collages made of extremely diverse materials. From application of the background color and using a computer to produce masters for printing, to incorporating large quantities of microcrystalline wax and different paint ingredients, Dirk Skreber employs a variety of techniques and materials to produce his artwork.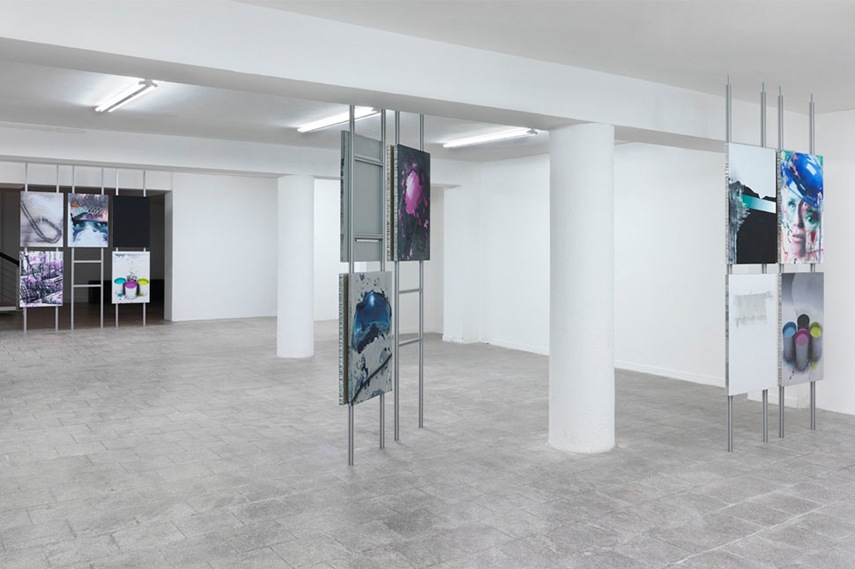 The Long Hello Solo Exhibition by Dirk Skreber at Capitain Petzel
As if the variety of materials and techniques used wasn't already diverse enough, Skreber used a propane torch to enliven the utilized materials. Another interesting aspect he achieved is the small "soft" explosions which occur when the oil paint and wax melt together if the oil is still wet, providing the possibility of reshaping the print applied to the wax. New body of work by Dirk Skreber is represented in his first solo show The Long Hello at Capitain Petzel gallery in Berlin, the show is on view January 9 – February 27, 2016. Thirty one unique pieces explore the principle of balance and imbalance which play a focal role throughout all of Skreber's art.
Featured images: Installation view - Dirk Skreber - The Long Hello, January 9 - February 27, 2016; Dirk Skreber - Untitled, 2015 (detail); Left: Dirk Skreber - IMG_9787, 2015 / Right: Dirk Skreber - Fass Schlampe, Barrel Bitch 1.1, 2015. All images © The artist, courtesy Capitain Petzel, Berlin, photo: Jens Ziehe