Celebrating a small jubilee of five years, 30works Gallery from Cologne is preparing a group exhibition of the street art finest. Dedicated to the postmodern urban art expression, which follows the footsteps of pop art, believing in democratization of creative expression, the space thrives in presenting artists who began painting illicitly in the public space, thus changing the innate and frequently rigid prejudices about art, conventions, law, and moral. Rebellion, appropriation, unorthodoxy and innovation are some of key qualities of art showcased at 30works in an exhibition entitled, quite playfully - Dirty Works.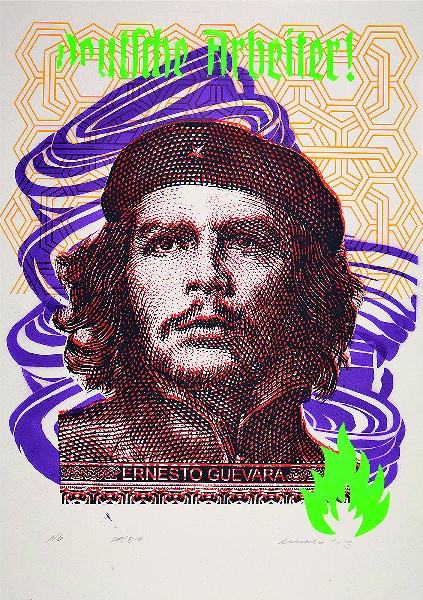 Artists at 30works
Led by the idea of creative infraction, street art pervades walls, facades, electricity stations and other parts of urban environment, protesting against the wrongdoings of legislative strata, advocating freedom, equality and human rights. It's always politically engaged, socially oriented, communicative and people oriented, as it narrates the story all known all too well, asking for change, wanting the better. Group of artists selected to exhibit their works in Dirty Works show includes CREN, Decycle, EMESS, L.E.T., Lena Schmidt, TAR CGN, Marc C. Woehr and xxxhibition, and their provocative interventions on canvas, where the urban art moved to studio and gallery, delivering the same message, and although commercial, it stays in line with the essential values of its origins.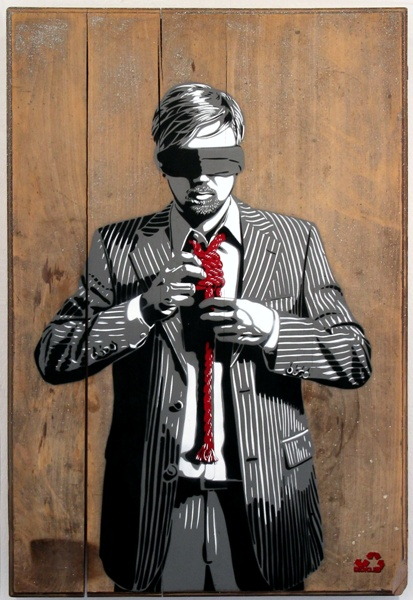 30works Concept
Gallery 30works has been a good home to urban art since it was founded five years ago. Gérard Margaritis, founder and owner of this Cologne based space, was among the pioneer supporters of the genre in Germany, providing a platform for young street artists to gather, create and exhibit their mobile pieces. His interest went beyond the social dimension of urban art, encompassing its aesthetical value as well, where a myriad of new symbols and visual expressions emerges. Various wild style game codes, contemporary symbolism, familiar and surreal motifs, new media and materials used for canvas unveil the unprecedented richness of contemporary iconography of the style pertinent to the socio-political context, in one of the fastest developing, most alive art movements today. Urban art poured into gallery space in a logical flow, where stencil, collage, screen print, airbrush, drawing and oil coexist in building the recognizable style, while it never really abandoned its cradle - the street.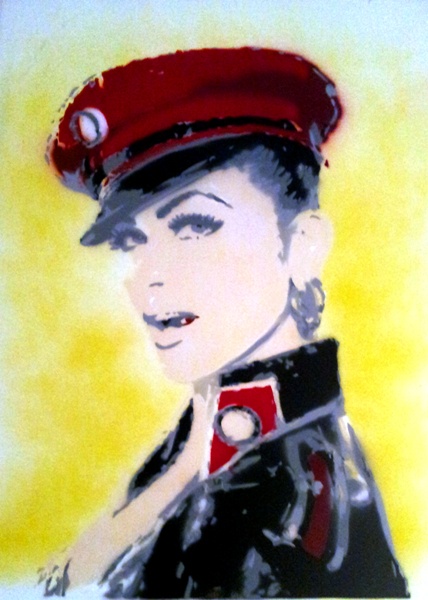 Dirty Works of Urban Art
The group show at 30works will raise more than one question about the true nature of urban art. Transferring into the gallery and gaining a commercial air is often frowned upon in the hardcore street circles, but balancing between the two worlds can actually be the key. New works by German street artists are about to bring excitement and debate to the Cologne public, with their diverse and unique approaches. Abstraction and thick contours of CREN imply the more contemplative nature of urban art, while Decycle critiques corporate world quite ironically, seeing people as victims. EMESS evokes iconic leaders, subtly addressing contemporary dictatorships, while Lena Schmidt portrays abandoned post-industrial landscape, free of any life. L.E.T. extract the sadness of lost innocence with a slight irony onto the surface, while Mark C. Woehr criticizes the overall alienation and gentrification that overwhelms cities, blurring them with his multicolored, allusive clouds. TAR CGN uses stencil in portrayal of contemporary aspirations and wishful thinking, frequently incorporating QR codes and other symbols of digital age, while xxxhibition criticizes the use of drones and modern warfare, by trivializing it and transforming it into a naive illustration, taken from any of the children's cartoons. Diverse outlooks appear to encompass the crucial troublesome points of our society, implying that urban art is actually taking over the visual realm as the strongest pictorial alternative to compliance. Dirty Works opens at 30works in Cologne on August 30, running through September 21, 2014.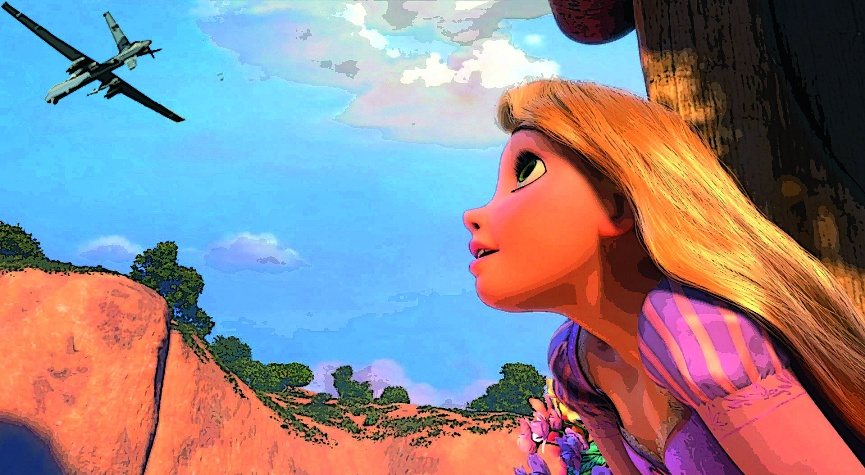 Photos: Courtesy of 30works Galerie