The biggest Banksy's project to date – Dismaland - was opened to public on Saturday, August 22, 2015. The opening of this spectacular theme park (or should we say an artwork) has attracted a lot of attention. But, people who are trying to buy Dismaland tickets are facing some problems. To put it simple – it is impossible to buy Dismaland ticket online at this moment. While people are complaining and expressing their frustration via social media, some are asking whether the whole thing with Dismaland is a hoax. On the other hand, Dismaland official website issued an apology to those who attempted to buy tickets online. It is also said that online bookings would be taken again from Tuesday, August 25.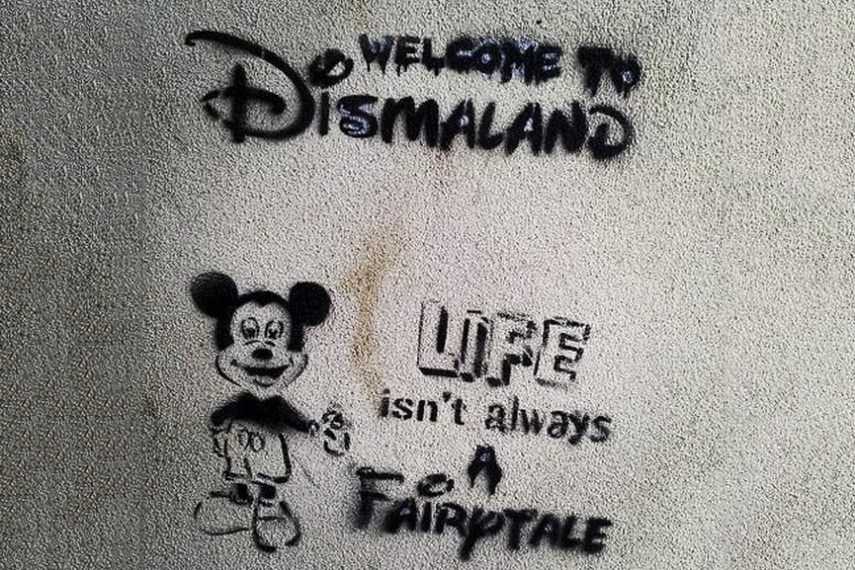 How to Buy Dismaland Ticket?
As it was previously announced, tickets can be bought online, on the official Dismaland website. Tickets are limited and cost three British pounds, while children under the age of five can enter for free. On Thursday, August 20, journalists were allowed to get in, so we were able to see some images and videos of Dismaland. On Friday, August 21, the theme park was opened for local residents who formed a long queue from early in the morning. Finally, Saturday was meant to be the first day for the wider public. However, it is not possible to buy Dismaland tickets online (as it was previously announced), and people are starting to complain.
Only 4000 tickets are given out each day
Dismaland Official Website Crashed
Dismaland website was not working on Friday, so people were not able to buy tickets. Social media users began to ask whether the whole thing is a hoax, or is the crashing website a part of the whole satire surrounding Dismaland project. It is interesting that the website problems came as Banksy spoke out against "predatory art speculators". In a Q&A with the Guardian Guide, Banksy spoke out against art market. As usual, the most famous street artist in the world criticized the art market for rewarding artists for being able to deliver recognizable works on a regular basis.
Is Dismaland just a hoax?
Dismaland Exists
Guardian has confirmed that Dismaland exists. Therefore, all speculations in regard with park's existence are only the consequence of the inability to buy tickets online. It is already confirmed that some sixty artists (including Banksy) are exhibiting their works in Dismaland, people have been hired as miserable "helpers", and so on. Finally, journalist and local residents have already seen how Dismaland looks like.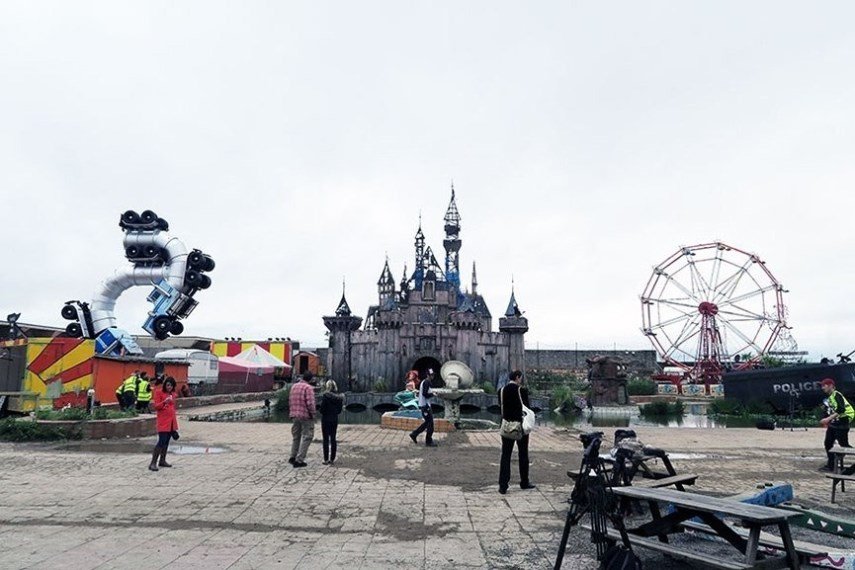 Is it possible to Buy Dismaland Tickets At This Moment?
The official Dismaland website issued an apology to anyone attempting to buy tickets online. According to the website, due to unprecedented demand "the UK's most disappointing new visitor attraction" is currently unable to process online ticket sales. On Saturday and Sunday (August 22 – 23), tickets will only be available on the door from 9am. After reaching its 2000 capacity, entry will be on a one in/one out basis. It is possible that this may result in some queueing. Finally, online bookings will be taken from Tuesday, August 25.
We would like to hear your opinion! Please comment on our Facebook page.
For the latest news from the world of street art,

sign up for MyWidewalls

! It's free of charge!
Featured Image: Dismaland - Photograph - Toby Melville, Reuters (courtesy of Guardian)
All images used for illustrative purposes only.